The primary source of excitement for the winter holidays comes, for many, from the anticipation of delicious food. In London, many independent vendors and restaurants choose this time to experiment with recipes, sample new items and put a festive twist on some old favourites. To ensure you're not missing out on these special treats, Hawkker has compiled a short highlights guide to some of the best festive bites around the capital.
BAO
A place that co-founder Erchan Chang envisioned as the perfect solitary dining experience – while also being somewhere to enjoy the company of friends – with incredible food and superb interior design, BAO is one of the hottest places to eat in London. Having spent a large part of her life in the UK, a point of interest for Chang is seeing where the fusion of British and Taiwanese cuisine can hit a sweet spot. Offering a special take on a bao and mince pie, you can find the Mince Pie BAO along with its Crème Anglaise on their Xmas Feasting Menu or in their BAO Party spaces.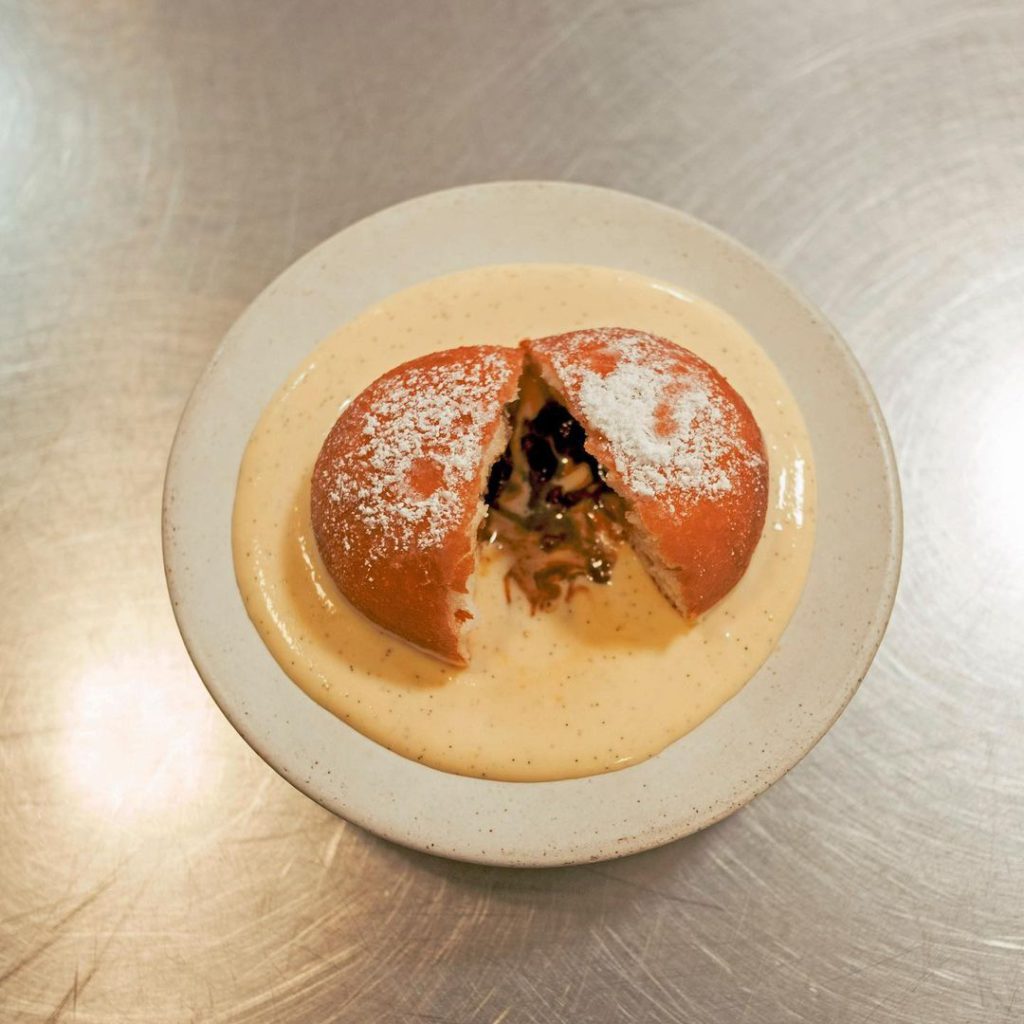 DUSTY KNUCKLE
Always delivering on the basics, the Dusty Knuckle Bakery has its baking skills down to artful perfection. That's part of why we are always excited to see them come up with a new, always unexpected menu item… in this case, a whole-hearted embrace of seasonal tastes. Their test kitchen is proud to present some extra special festive treats this year, including a gingerbread croissant, spiced gingerbread frangipane, and a twice baked croissant topped with chocolate & gingerbread crumble ("think German Christmas cookie", says Tess, one of the recipe developers).
WILLY'S PIES
After working in some of the best restaurants London has to offer, many of which place special emphasis on seasonal cooking – think Brat, Rochelle Canteen and St. John Bread and Wine – Will Lewis began his pie business in the beginning of lockdown last year. Breathing new life into the craft of pies, Willy's Pies changes their selection weekly with some beautifully festive fillings: last time we checked, a mouth-watering mulled cider, chestnut and cranberry pork pie was on the menu, as well as a gingerbread loaf with butterscotch.
YARD SALE PIZZA
Starting from its home base in North London, Yard Sale Pizza offers delicious, classic pizzas (as well as the occasional curveballs, like their Texas vegan BBQ one) and through their talent, have grown from a single venue to nine sites dotted all over London. To join in the festive celebrations, Yard Sale are collaborating with the podcast duo from "Off Menu" to create a special pizza topped with pigs in blankets, Brussels sprouts, crispy sage and cranberry & chilli jam (and they're probably one of the few places who could pull this off). And for the vegetarians and vegans among you, fret not. There's a veggie nut roast option with all the same trimmings, which can also be made vegan.
What also caught our eye was an initiative to give back by fighting hunger and food waste. Teaming up with Ooni Pizza ovens, Yard Sale have created some fun Christmas crackers in which you have the chance of winning a whole pizza oven, with the proceeds going to the charity FareShare.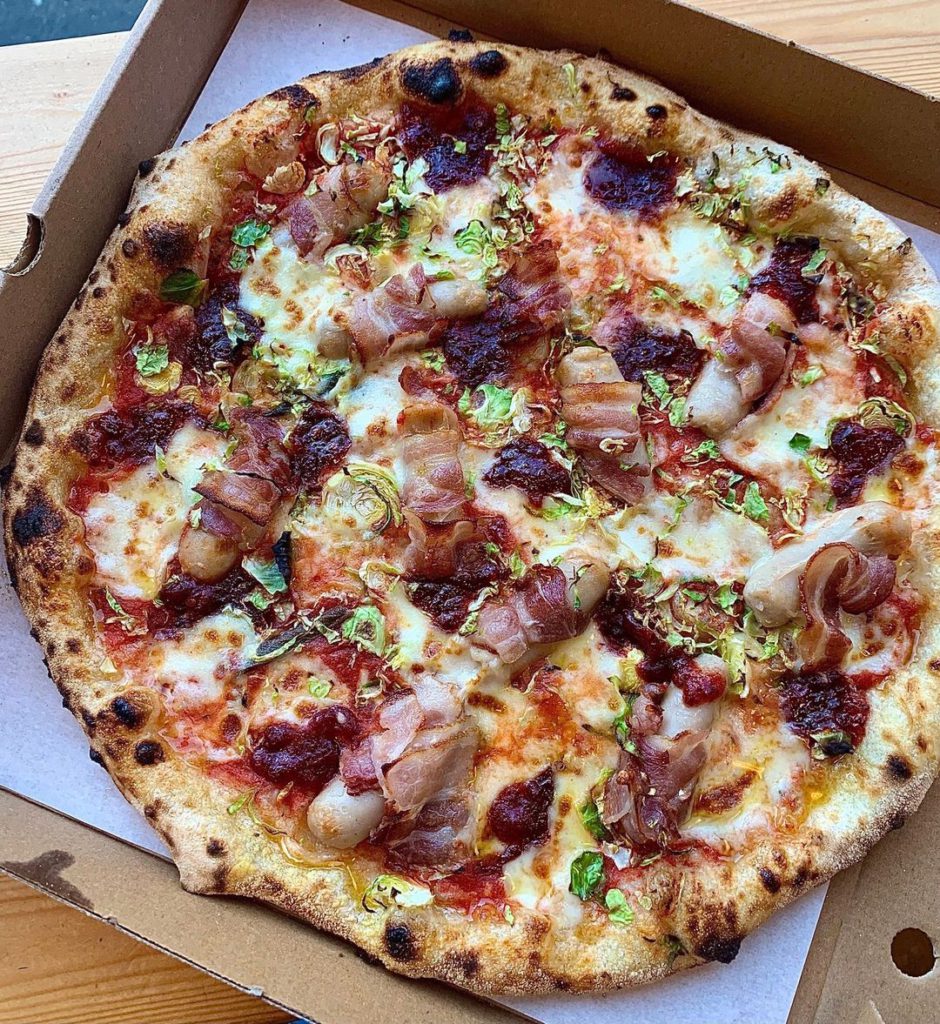 POPHAMS
As far as bakeries go, Pophams is one of the most innovative yet classical places on the market. With their elegant sea salt and rosemary twist, alongside seasonal Danishes and many different iterations of the humble croissant, Pophams is a great place to keep an eye on for sweet treats. Currently, they are offering a festive selection of mince pie croissants, and a seasonal Danish with poached quince, blue cheese custard, membrillo and hazelnuts.
JOLENE
If you're looking for memorable pastries, Jolene is the place to go. Having mastered the craft of making bread, Jolene brings its essence of simplicity and quality to its pastries, such as their Basque cheesecake or perfect pains au chocolats. This is why we strongly recommend checking out their festive menu items, such as sticky toffee cake, earl grey buns, chocolate chestnut cake, and mince pies. If you're looking for something more savoury, Jolene have also just announced their Christmas sandwich, with chicken mayo, pigs in blankets, sage and walnut pesto and Brussels sprouts.
DEENEY'S
For a more substantial treat, Scottish eatery and market stall favourite Deeney's is offering the ultimate Festive Toastie, made with roast turkey, stuffing, pickled shredded sprouts, brie, cranberry, parsnip crisps and sage butter. They're even offering optional gravy for dipping, and if you're looking for a vegetarian/vegan option, just ask and they'll switch out the turkey with meat free "chickn" and replace any cheese with vegan cheese.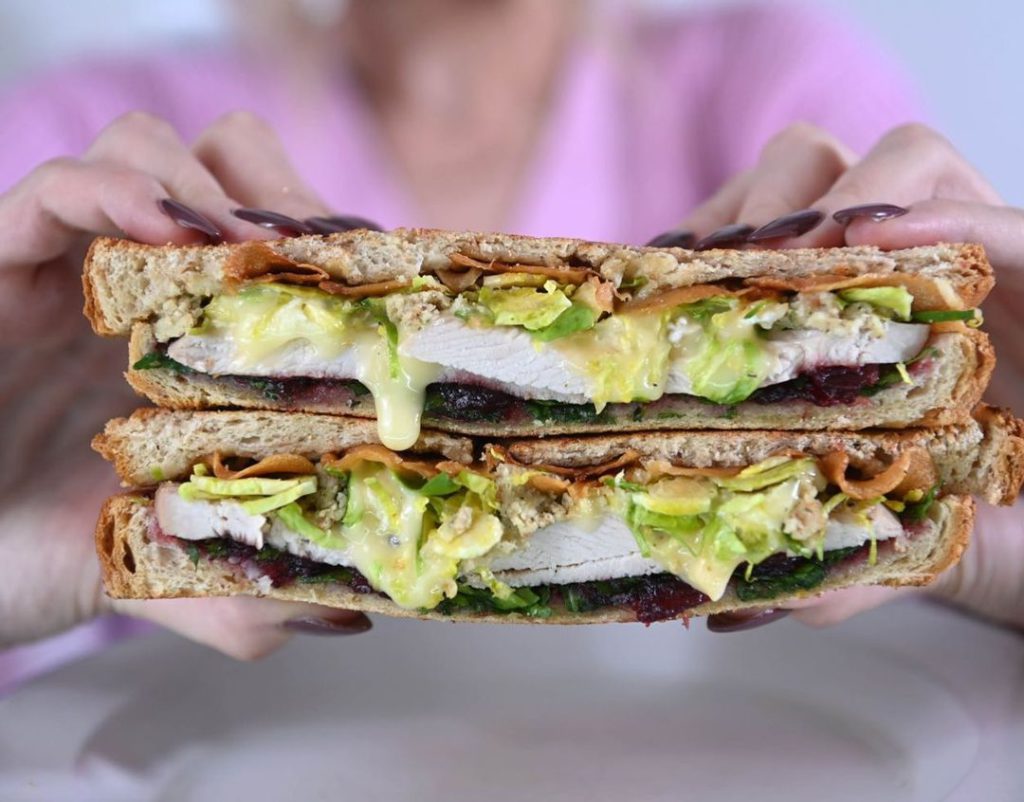 Check out our handy list of London's best festive bites here, or quickly and easily make your own!