FiliGrillz brings authentic, Filipino grilled street food right to the streets of London. Headed up hip-hop loving owners and Rey, FiliGrillz offers their customers a complete experience, bringing together their delicious BBQ dishes, their trademark hospitality, and their passion for old-school rap.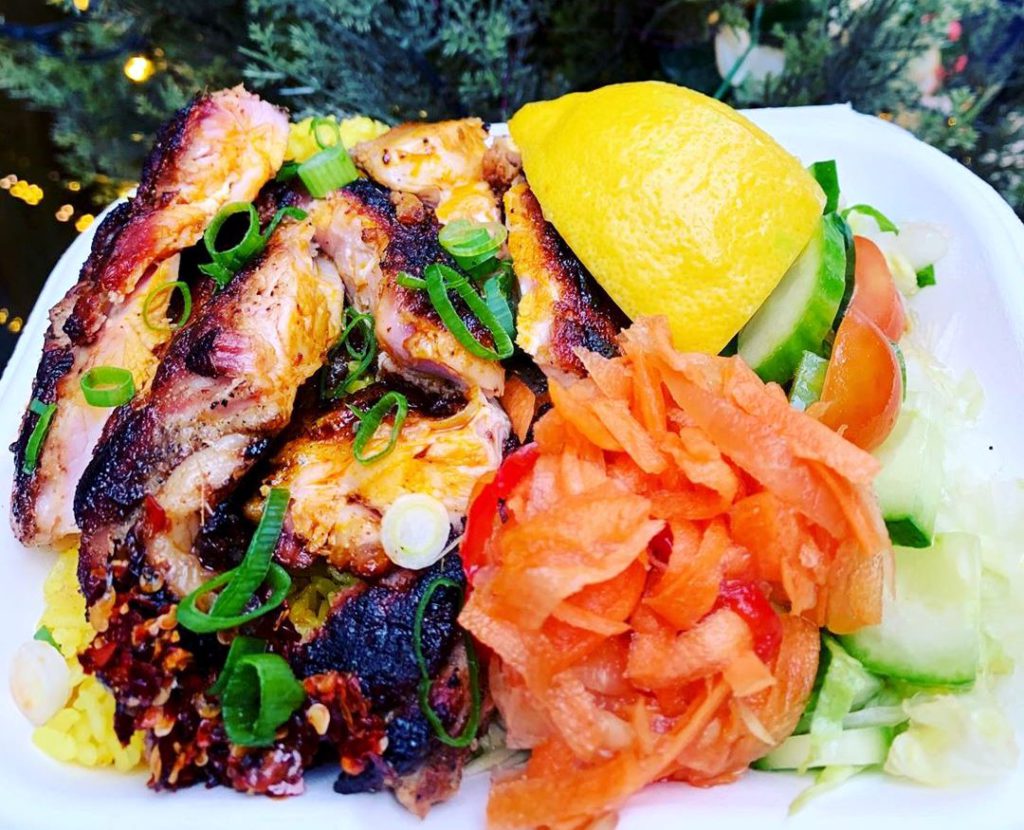 How did FiliGrillz get started?
FiliGrillz started in our regular backyard Filipino parties. We would cook our family BBQ recipes at gatherings, while having fun and catching up with family and friends. After we'd gotten so much positive feedback from both Filipino and non-Filipino friends telling us how unique and different our flavours were, we decided to give FiliGrillz a try.
What do you love most about Filipino food?
I think our flavour is not mainstream. We like the look on peoples' faces when they try our food and realise how much they don't know about Filipino cuisine.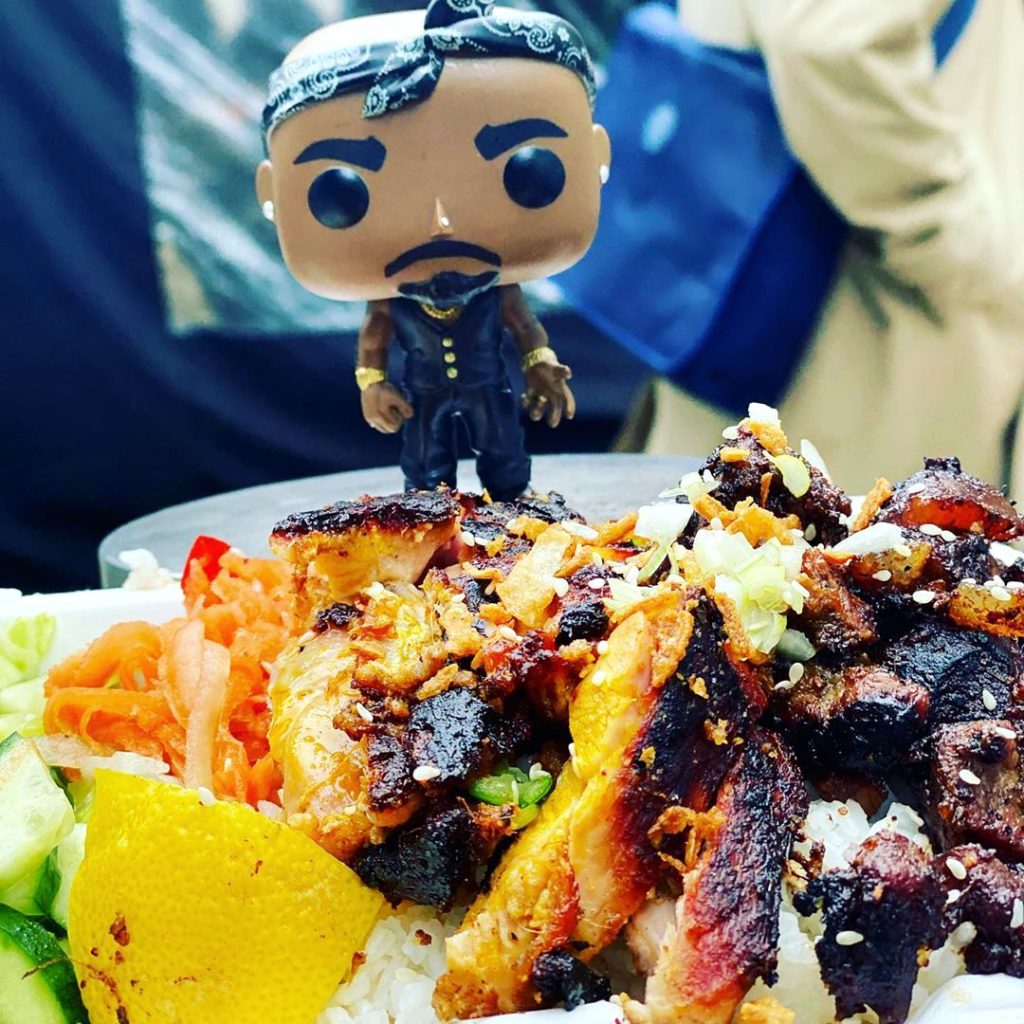 What makes FiliGrillz different?
Our FiliGrillz flavours were tested and constantly improved over years and years of backyard BBQ parties in the Philippines and here in the UK. We put a twist on FiliGrillz by infusing our cuisine with old school hip-hop music. It makes the experience more interesting and harder to forget. Good, tasty food, fast service, and our classic Filipino hospitality, that's what makes the FiliGrillz experience so special.
"We infuse our cuisine with old school hip-hop"
Tell me about yourself and your team – what are your influences when it comes to cooking, and where does your passion for food come from?
I like listening to all types of music, depending on the mood, but when I'm working on FiliGrillz and cooking, that's always the time for old school hip-hop. The team likes a lively and happy atmosphere during trade hours. There are no sour faces allowed! For our influence? Nothing but homey vibes. We don't like anything too serious, and cooking with our background music, we enjoy that a lot. Customers will assume the music is for them, when in reality it's mainly for the people who are cooking the food!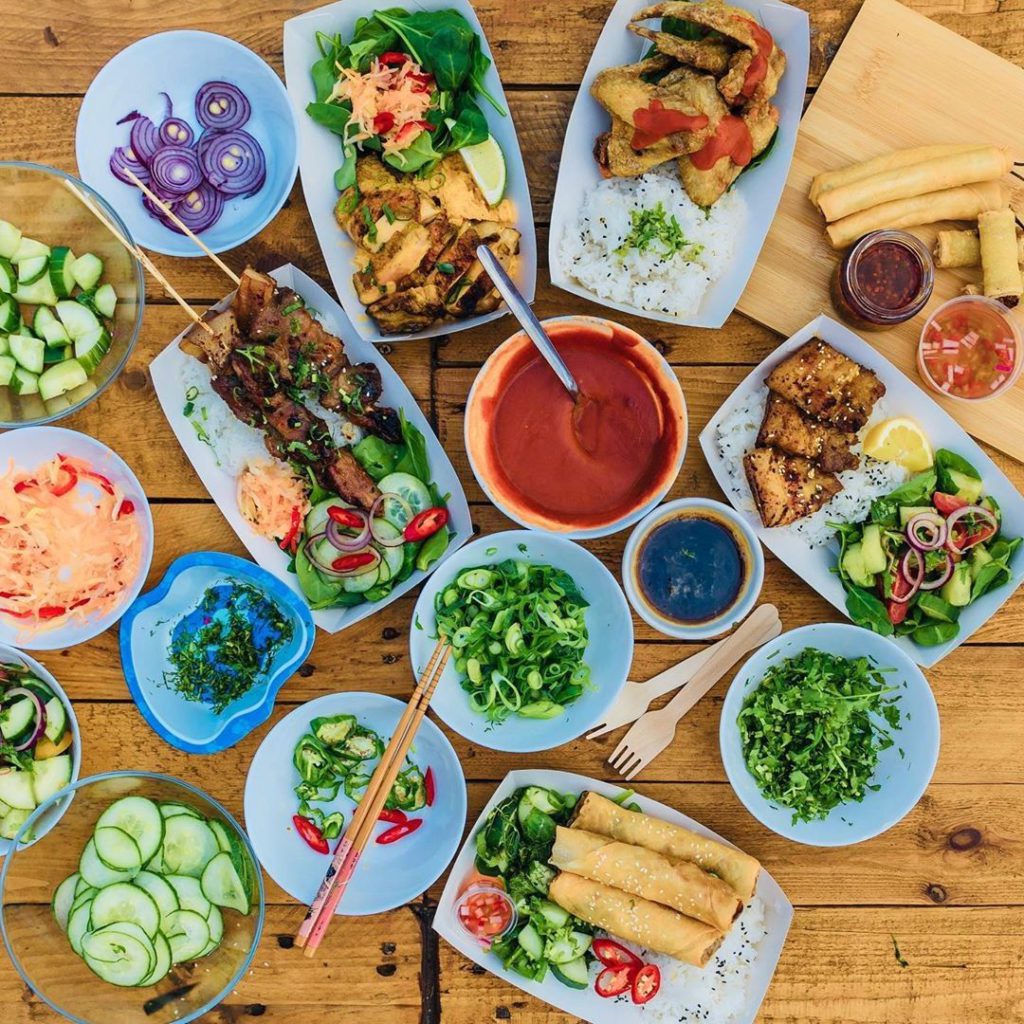 "For those who want to taste a classic Filipino dish, the Notorious P.I.G. is the only way to do it"
Which of your dishes would you recommend new customers try first?
Everyone likes chicken, so we let them try our boneless chicken BBQ (which we call Boneless Thugs Chicken BBQ). Our pork belly (Gorillaz Pork Liempo) is also popular for people who like to travel on the sweeter side of life. Then there's a mix of both meats that we call our Gangsta mix. For those who want to taste a classic Filipino dish, the Notorious P.I.G (Pork Adobo) is the only way to do it.
What else do you want people to know about FiliGrillz?
We like to spread the word and let people know about everything Filipino cuisine can offer. Bringing this Filipino swag to the streets of London, markets, and festivals, that's a step forward in making Filipino culture better known here in Europe.