As of August 2021, the second edition of East London Food has graced our bookshelves with its deliciously beautiful snapshots of East London's food scene.
Recognising the devastating and exhausting effects of COVID-19 on the food and hospitality sector over the past year, and prolonging the compilation and publication of this edition for exactly those reasons, author Rosie Birkett – in collaboration with photographer Helen Cathcart – has delivered a timeless resource of the capital's food industry.
Another key element the book tackles head on is the gentrification which East London has undergone over the last decade. For many, it has become increasingly difficult to afford a brick and mortar location in Hackney. This book does the work recognising the institutions and people who made up the community's building blocks, those who brought their flavours, recipes, and ingredients from all over the world to make East London the rich and exciting scene it is now.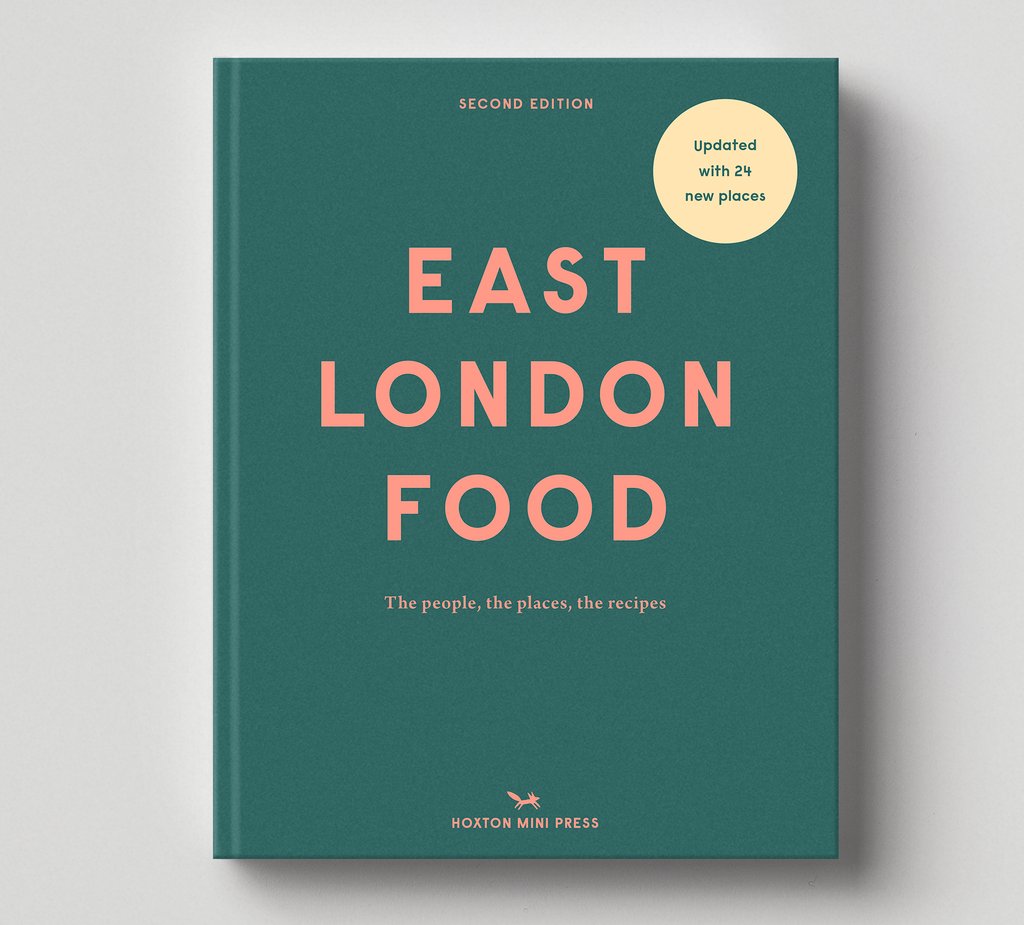 Beyond that, the book also spotlights Michelin star restaurants in the area and shines a light on grassroots businesses that may not necessarily be "trendy" but which provide high-quality classics. From the perfectly niche English fry-up breakfast at the Riverside Café in Upper Clapton, who don't even have a website, to the unique corner shop and event space, Palm² in Lower Clapton, who are going above and beyond to compete with the Tesco's next door, Birkett puts them all on equal footing.
Going beyond a list of places to try, East London Food takes a deeper dive into the food landscape, telling the stories of those who make up the area's mosaic. Birkett has created a beautiful and multi-dimensional snapshot of life in the city of London, viewed through delicious foods. Hawkker has selected a few highlights from the book that we have tried out ourselves, and can confirm are simply wonderful. Although, we still highly recommend checking the book out in its entirety and, if you discover some new favourites that you don't want to forget, or want to create a restaurant bucket list to work your way through, there's no easier way than through Hawkker's Lists function!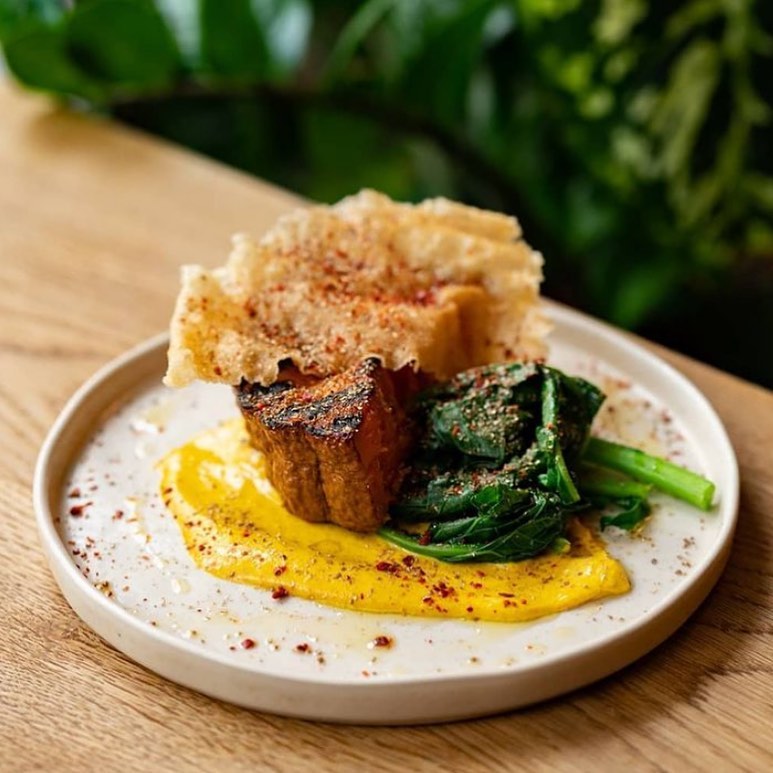 Prepare yourself for the classiest, most harmonious and overwhelming conveyor belt of food. With either vegetarian or vegan set-menu options, Bubala offers a modern take on Middle Eastern and Israeli cuisine. Think of fresh, warm flatbread dipped in creamy hummus or delectable labneh (a tangy, thick yoghurt-textured cheese), oyster mushroom skewers, roasted aubergines covered in zhoug and date syrup, some soft, sweet halloumi in black seed honey, and a refreshing chicory and fennel dish dressed in miso, sesame, and sumac.
Having opened the restaurant in September 2019, co-founders Marc Summers and Helen Graham have kept their business alive through a devotion to quality, taste, and ease of cooking. Without setting out to be specifically "meat free" or healthy, Bubala is the product of the type of cooking Marc and Helen have long loved eating and making. Inspired by their heritage and the vibrant food scene of Tel Aviv, Bubala's menu is an ode to simplicity: cooked, grilled, or fried and topped with all the right spices, Bubala allows the best ingredients to shine on their own merits.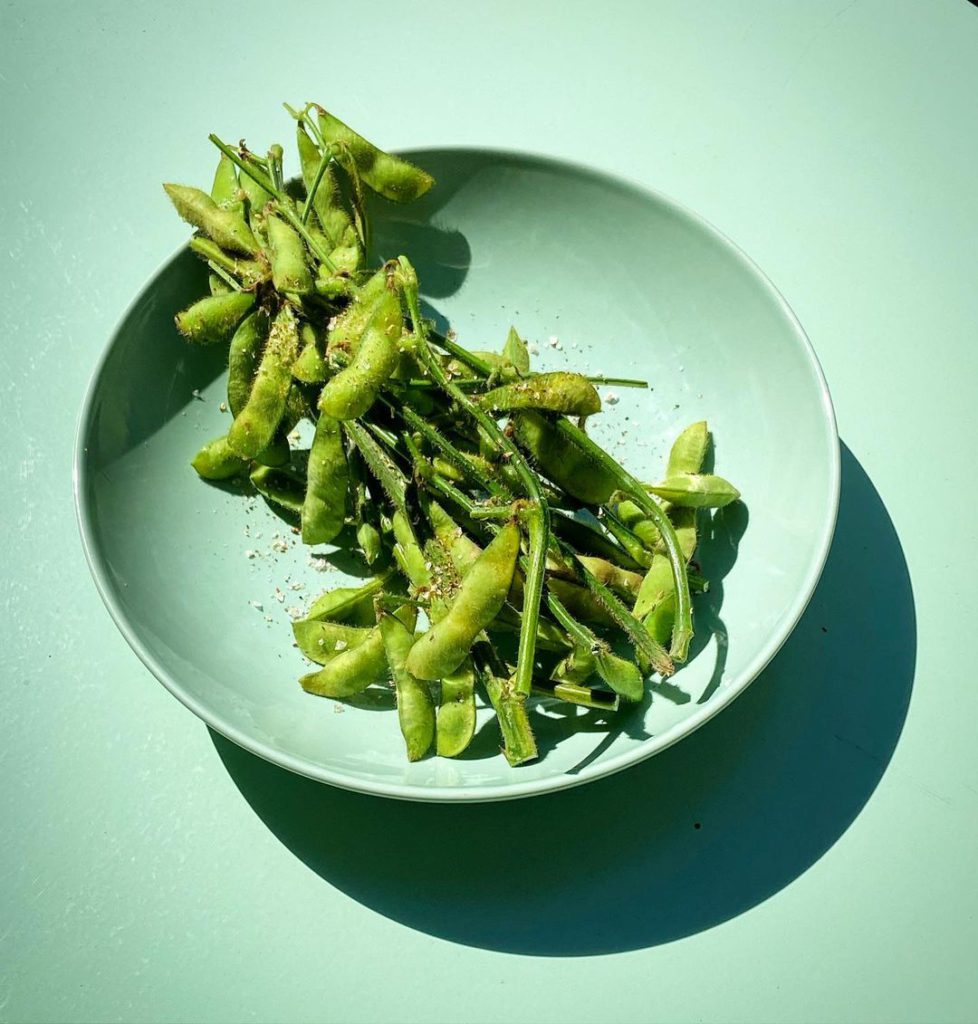 Imagine a space that brings together a global cuisine, affordable prices, daffodil yellow tables and, to top it all off, a chicken coop in the little garden out in the backyard. It doesn't sound like it would be in Zone 2 of London, yet it is. Run by Freddie Janssen, originally from Maastricht in the Netherlands, Snackbar offers a selection of simple, joy-inducing dishes. From layered sushi rice bowls topped with pickled squash and egg yolk, to brioche prawn toast and vegan sloppy joes, Snackbar's menu successfully shines light on an array of cuisines from many corners of the world, with stunning dishes that will leave you craving more.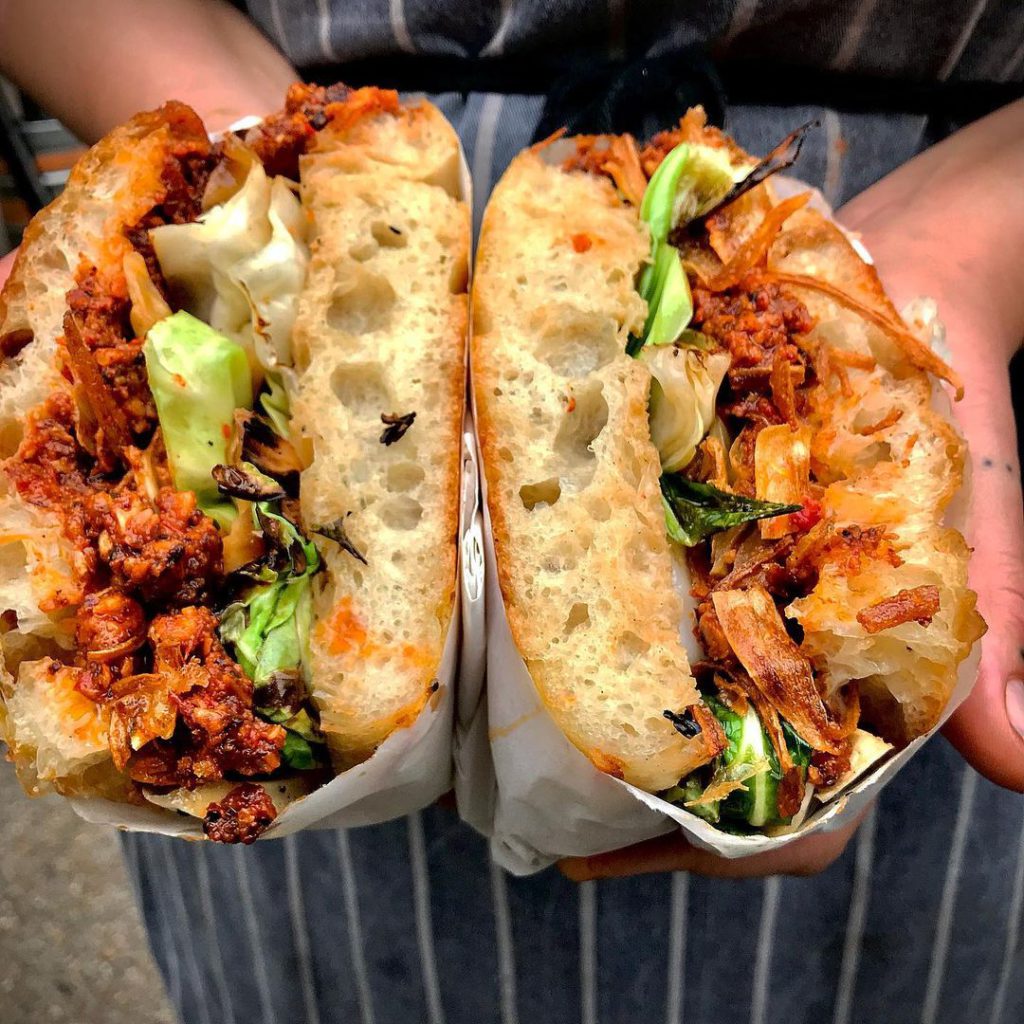 With a rotating team that works seven days a week, The Dusty Knuckle never sleeps. Starting small and focussing on the quality of their offering, the bakery is now a London favourite amidst pastry, bread, and sandwich lovers alike. Not only is their potato bread truly divine, but The Dusty Knuckle is also committed to having a positive impact in their community – aside from filling locals' bellies with freshly baked goods, that is. Working with the charity Switchback, Dusty Knuckle offers paid work experience to young people coming out of prison, creating a safe and healthy learning environment. Creating truly wonderful bread, pastries and some of the best vegetarian sandwiches you'll ever eat, you might want to make a morning or afternoon out of your trip to a Dusty Knuckle site.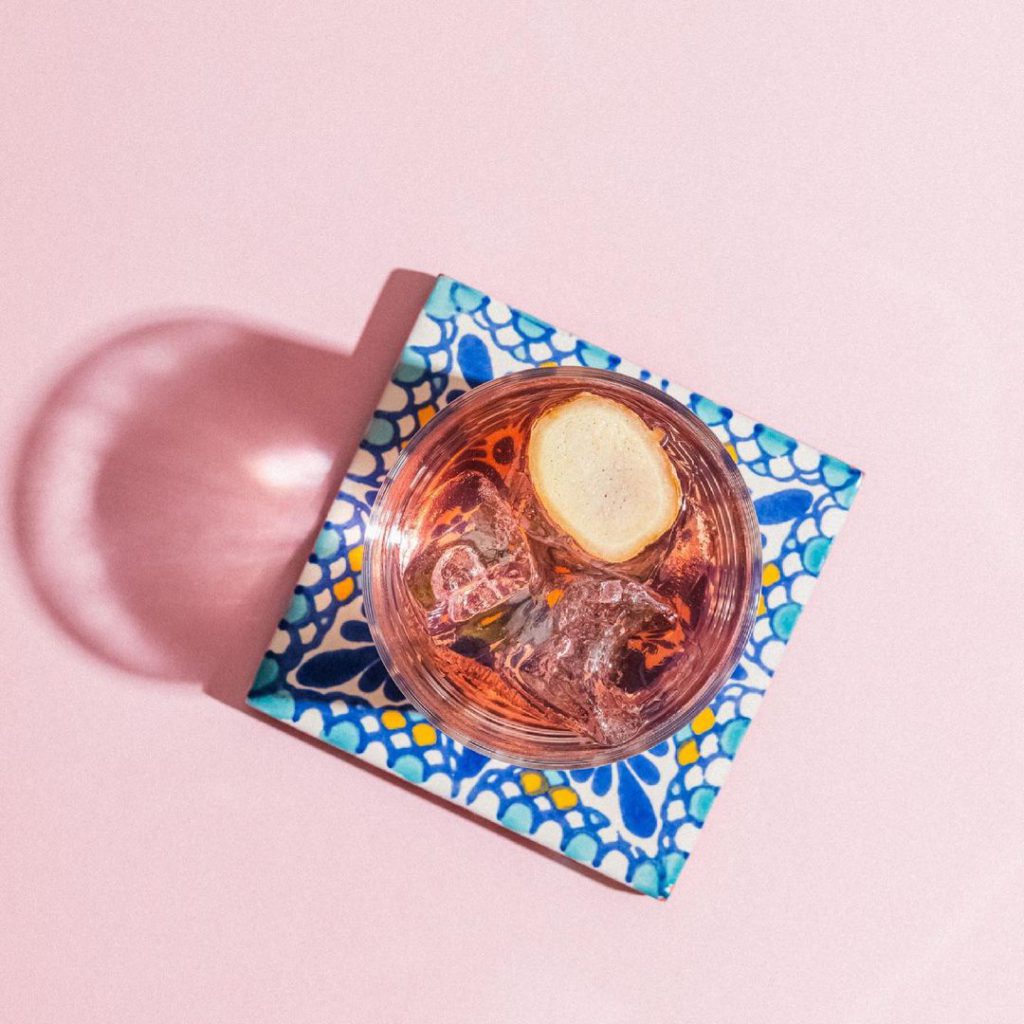 Whether you're an aficionado or a little on the unsure side of liking or knowing anything about tequila, Hacha Bar is the right place for you. With a bright, sky blue front and a cosy yet high brow atmosphere, the duo behind Hacha have worked hard to bring their passion to life – and as a result, opened London's only Agaveria, situated in Dalston. Alongside an irresistible menu of blue corn tortilla-based dishes and an ever-changing selection of 25 tequilas, Hacha is also the home of the award winning Mirror Margarita, 2020's "cocktail of the year". Using blanco tequila, a homemade sour mix of grapefruit oils, cane syrup and malic acid (a naturally occurring sour found in apples, rhubarb and agave), the Mirror Margarita is worth a visit in itself. With such a beautiful setting and selection of quality mezcals, tequilas, perfectly paired with cochinita pibil tacos and tlacoyos topped with cheese, mushroom and epazote, Hacha Bar is making waves in all the right ways.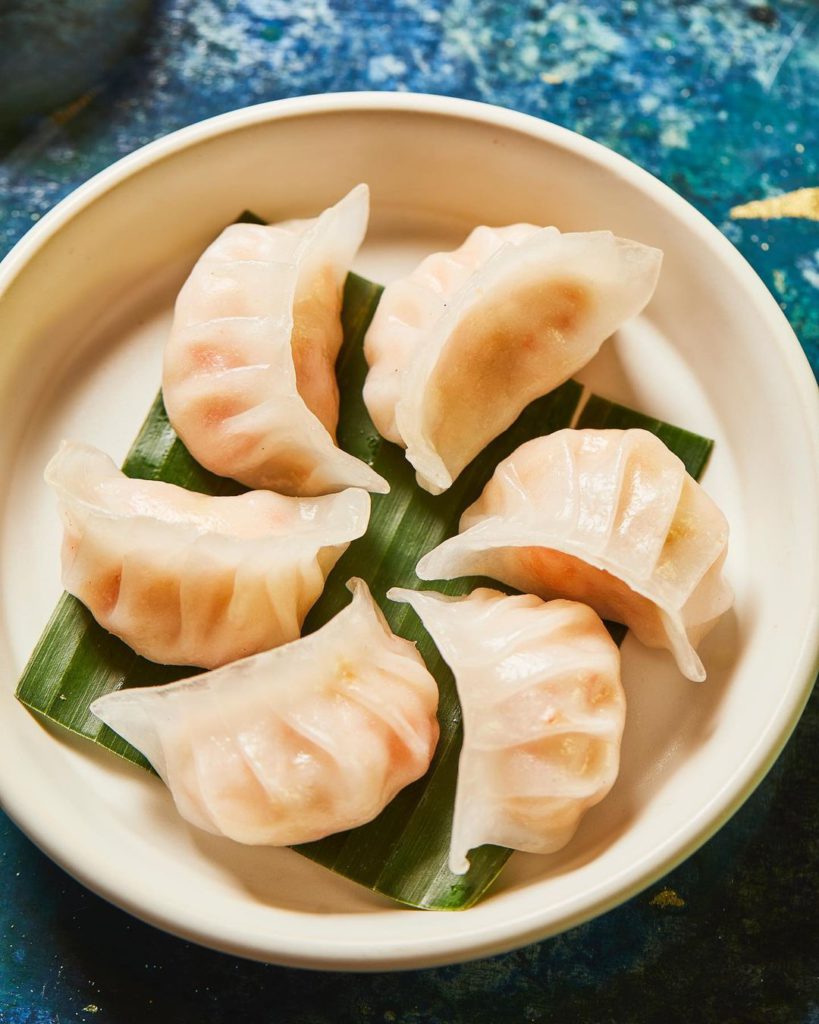 Now considered one of London's official specialists of dumplings, My Neighbours The Dumplings is the brainchild of Becky Wharton and Kristian Leontiou, who self-taught their craft and opened their first restaurant in Lower Clapton in 2016. With a deep love for dim sum, and drawing from Becky's Hong Kong heritage, the pair went into this venture with passion and a desire to create the food they loved in a way that would honour the cuisine's traditions. Expect chic, warm rooms with plants hanging from the ceilings, perfectly steamed pork, prawn, scallop or veggie dumplings in bamboo baskets, and (if you're feeling a little fancy) show-stopping potato and truffle dumplings. Alongside plum margaritas or a Hitachino beer, the deep-fried sandos are an unmissable feature of this menu. You can experience their perfect dumplings and other incredible menu offerings for yourself at their site in Lower Clapton, or at their second site in Victoria Park.
Whether you ever manage to get through visiting all the places you'd like to try, or don't, this book is a wonderful homage to the diversity and richness of this pocket of London. Grab yourself a copy for the entire collection of incredible food vendors in East London here.