A couple of steps away from London Fields' tube station, you'll discover the wonderful e5 bakehouse under a set of railway arches, an understated sign hung above the door. It all began back in 2010 when Ben MacKinnon, tired of office life, decided to take matters into his own hands and enrol in sourdough breadmaking classes. Ben turned out to have quite the knack for baking and just a year later, a first iteration of e5 was born.
Initially, it was focused purely on sourcing great ingredients to make and sell gorgeous loaves of sourdough. However, e5 soon grew to become its own educational hub, home to a small group of bakers who are shared knowledge and learned from one another. Ben even started to teach classes himself, "sharing the knowledge and science behind baking with sourdough and encouraging more people to bake real bread at home".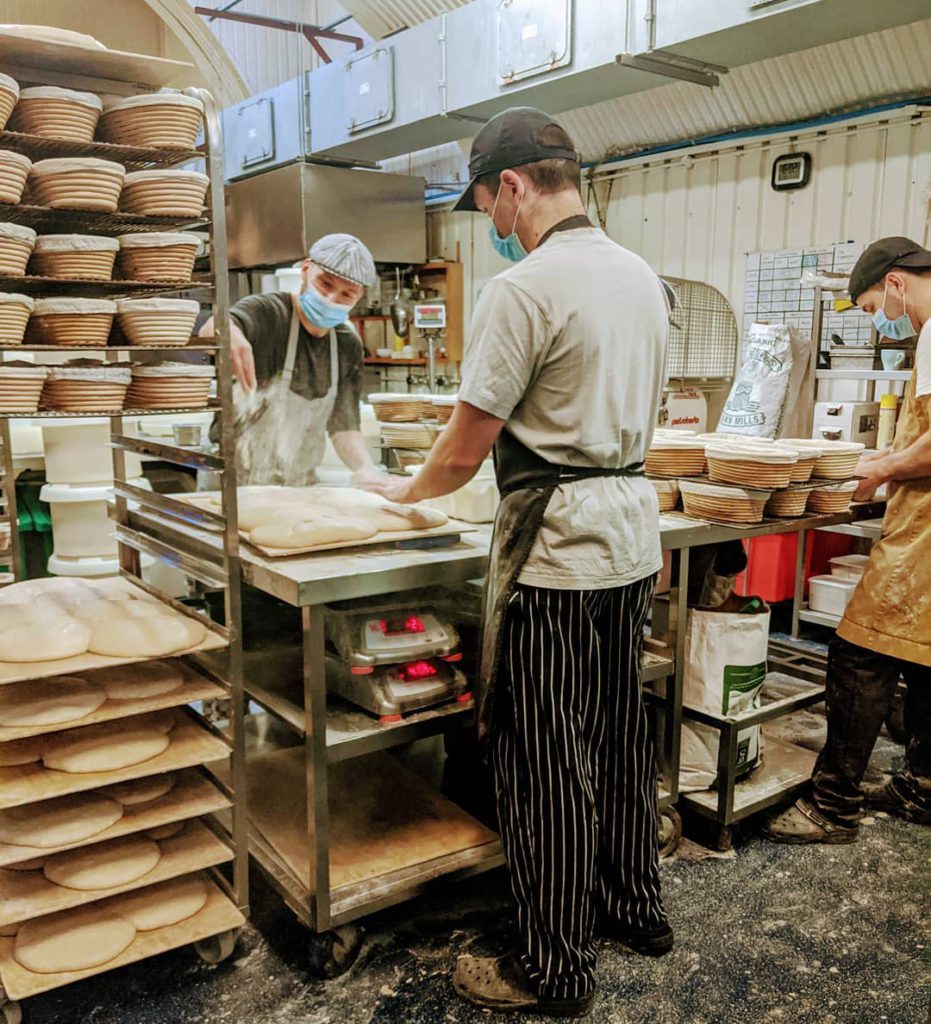 Today, e5 Bakehouse is a bustling café, serving their own delicious, freshly-roasted coffee alongside a sprawling selection of impossible-to-choose-between cakes, tarts, buns, sablés, and more. But of course, e5 is still a bread bakery above all else, making and selling different varieties of the highest quality sourdough loaves.
Alice Cullen from the e5 team took time out to tell Hawkker more about what makes their bread so special: "At e5, top-quality flour is at the heart of what we do. We've put a lot of thought into where the flour we use comes from. Our sourcing influences people and the planet, from farmers' livelihoods to soil health, genetic diversity, CO2 sequestration and biodiversity. Our commitment to sourcing organically grown wheat and other grains led us to discover heritage wheats.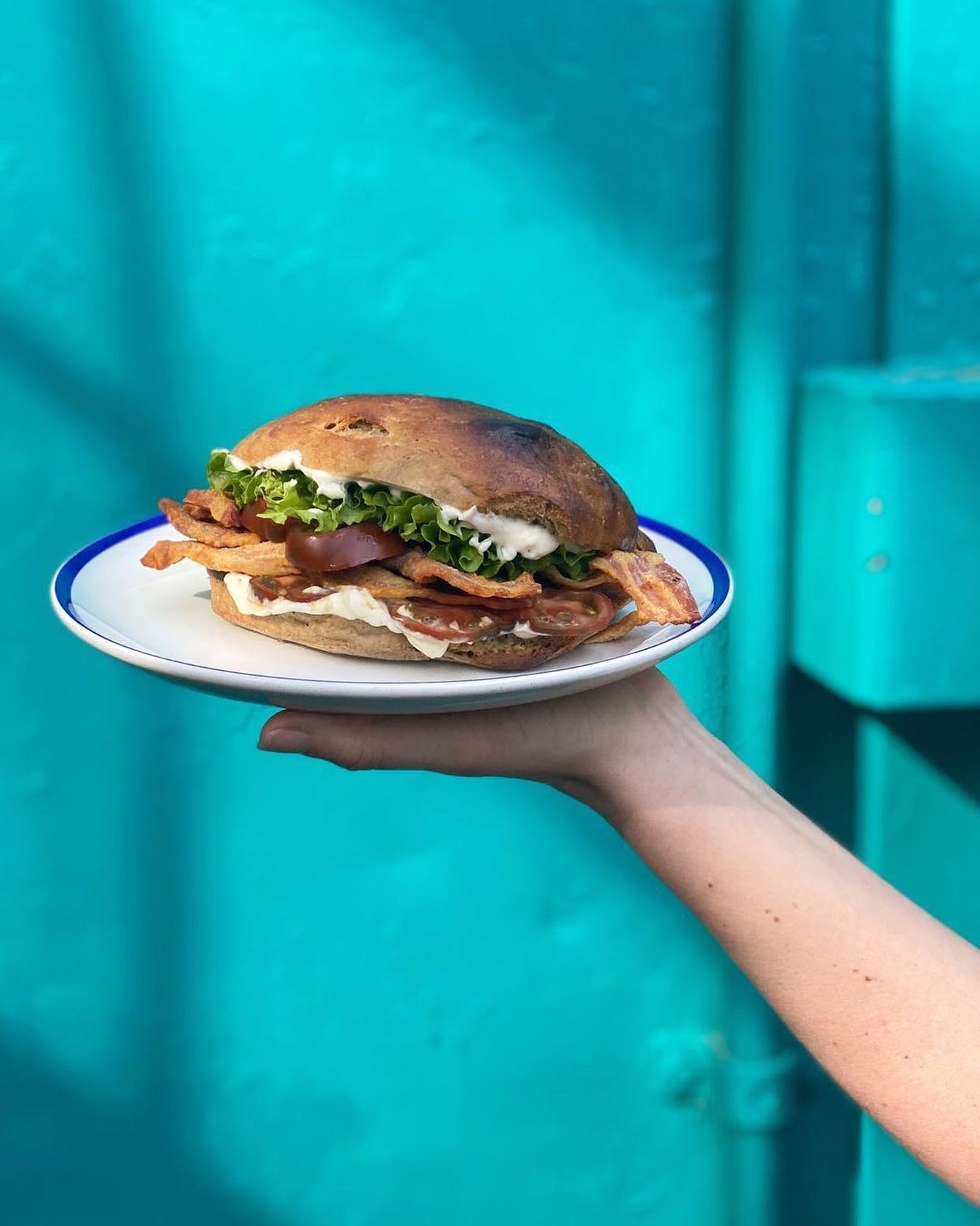 "These are varieties that were grown before the agricultural revolution and thus were not bred for agricultural systems that make use of artificial fertilisers, herbicides, fungicides and pesticides. We are now growing these varieties at Fellows Farm and stone-milling the grain using our French stone mill at e5 Bakehouse to create the freshest flour for our products and retain the nutritious germ and bran, which are largely lost through conventional roller-milling. We also work directly with other farmers to commission and source genetically diverse grains which are grown, as much as possible, with consideration of the principles we so believe in. We pre-purchase grains at secure prices and support the farmers' R&D [research & development] towards more agro-ecological farming practices."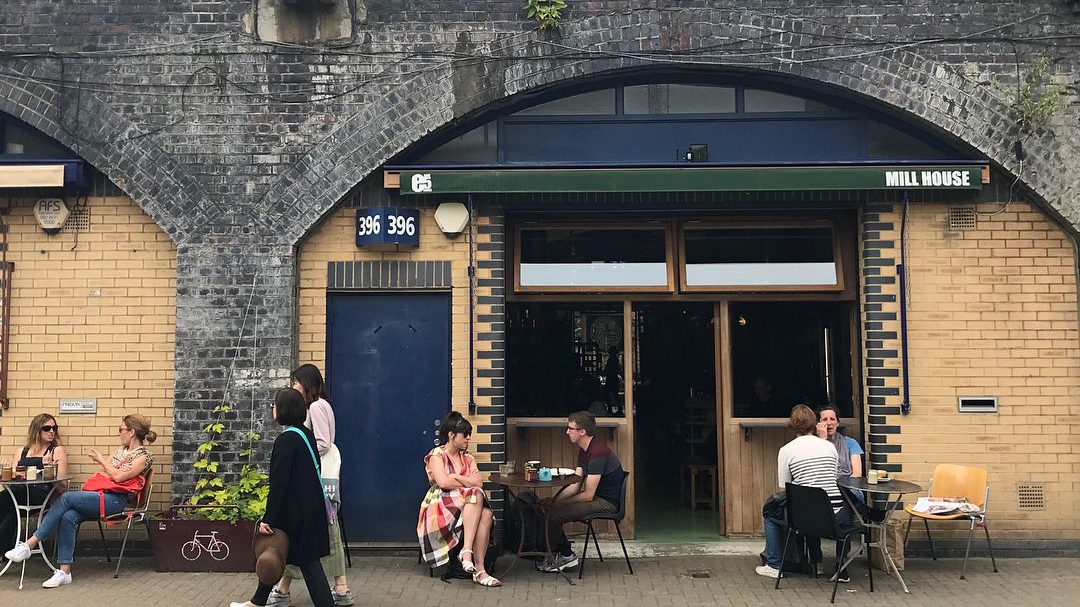 As well as sourcing their ingredients with sustainability and quality in mind, e5 has an attentive approach to which deli items to stock in their shop. When first walking into e5 Bakehouse, visitors are welcomed by the smell of toasted bread and freshly ground coffee, with soft natural light dappling across the open-plan and high-ceilinged space. To the left, a selection of other creators' products is on display. Alice explains that the Bakehouse "has expanded the space over the years, tunnelling left and then right into adjacent arches. We've added a pastry department, flour mill, chocolate facility, and a deli shop to the mix." From glossy cookbooks on breadmaking and savoury baking, to stunningly crafted ceramic crockery, natural wines, preserves, and cooking utensils, e5's the ethos is consistent throughout: stocking small-batch, locally made, and high quality products with sustainability, functionality and fantastic taste always of primary importance.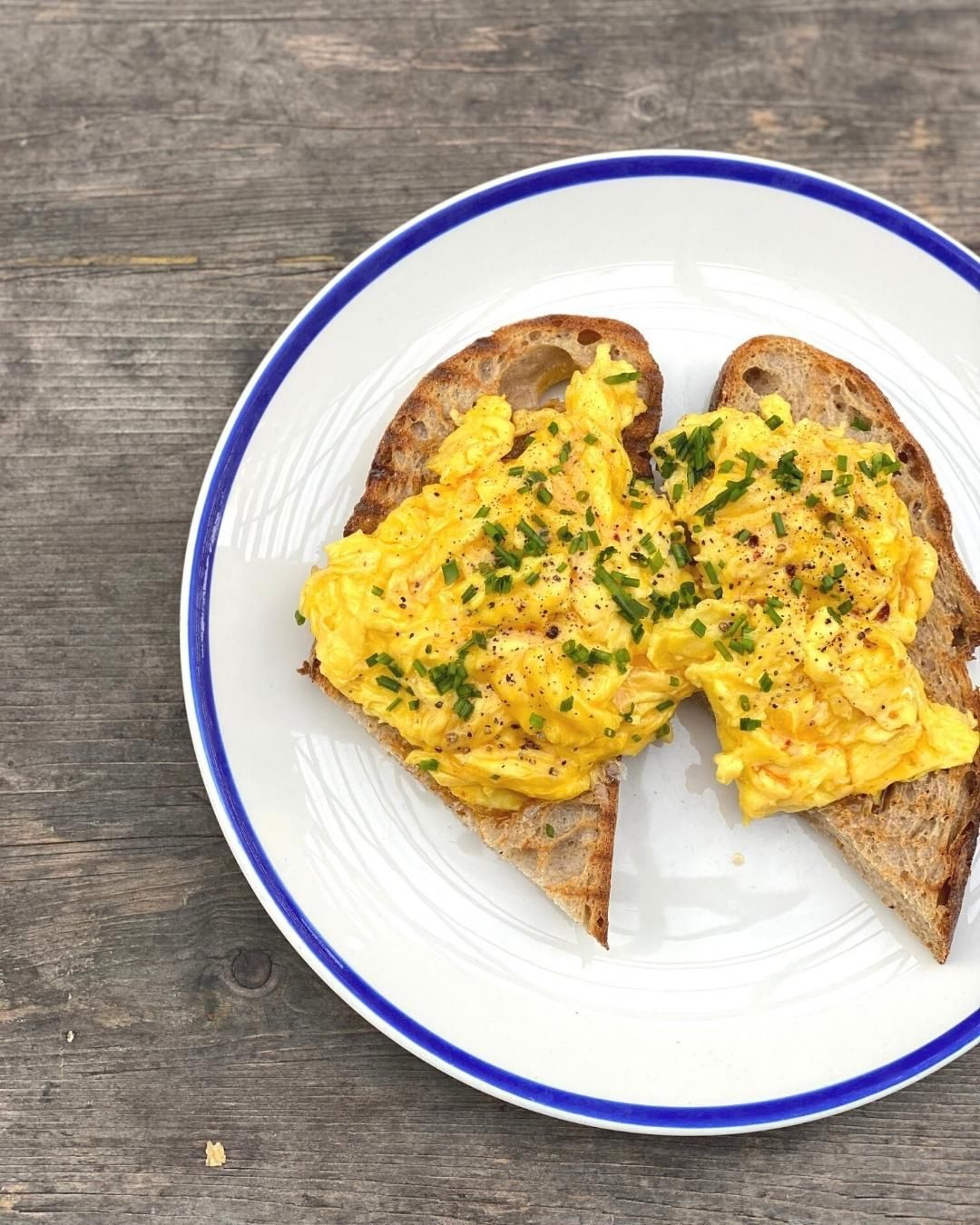 It's thanks to that ethos that every bite of e5's menu feels so special: their apple spelt cake, for one, is the perfect combination of sugary sweet apple and fresh, densely textured sponge. Also on offer is an array of sourdough toast options, topped with all things from classic scrambled eggs with fresh dill or harissa, mushroom and leek with bright rocket pesto, or sweetened with simple jams, poached fruit, whipped cream or chocolate sauce. You might also opt for their decadent vegan porridge, topped with candied nuts and cinnamon apple, or their frequently sold-out brioche French toast. No matter your fancy, e5 has something to satisfy any craving. Everything is fairly priced for the high quality and portions sizes, with only one item – their smoked salmon with goat's curd, pickles and salad on rye – costing over 10 pounds.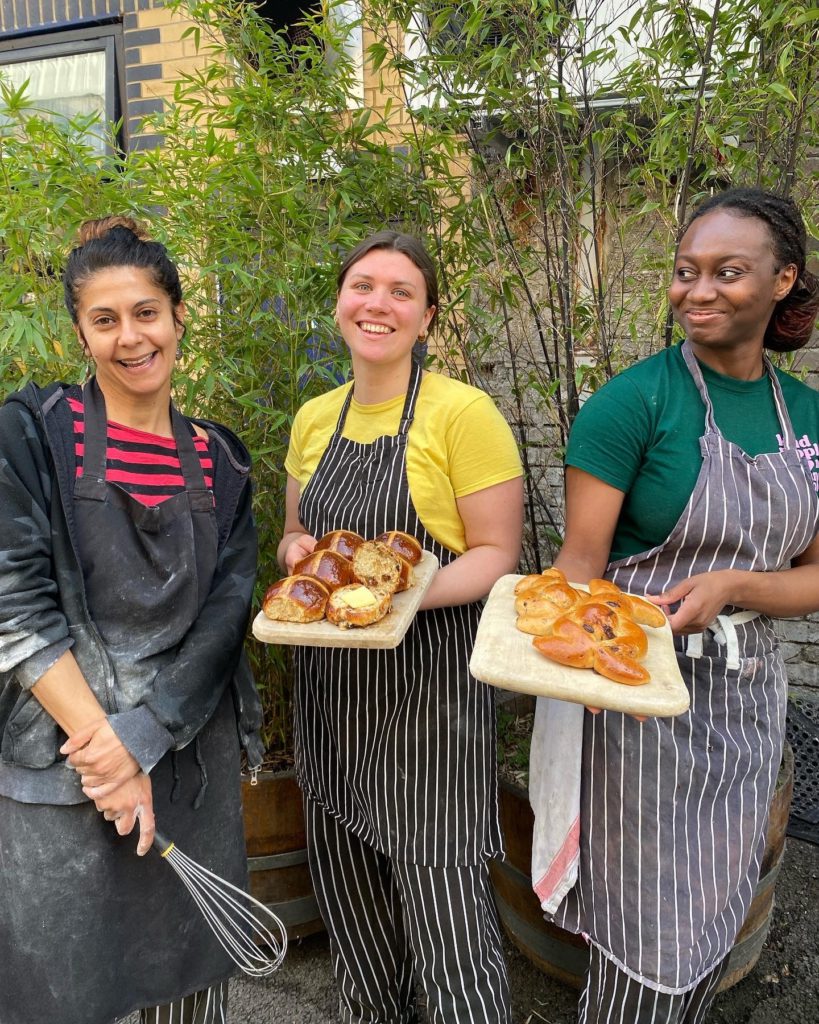 As Alice told Hawkker, e5's foundational goals have served them well through the years: the independent bakehouse has always strived to make a positive social, economic and environmental impact. In line with this mission, e5 Bakehouse now also owns Fellows Farm in Suffolk, Alice explains, "which is transitioning intensively farmed arable fields into hubs for biodiversity and food production based on regenerative agriculture practices". The farm supplies the company with cereals, vegetables and fruit for their bakery on a weekly basis.
On top of that, the e5 team is doing fantastic work behind the scenes. Collaborating with the Refugee Council and as an extension of e5's "Just Bread" refugee training programme, they opened a second site in 2017 called Poplar Bakehouse, located in Tower Hamlets. Alice tells us that "the main aim of this café and coffee roastery, which is now also a shop and bakery, was to employ and train people from refugee communities whilst investing profits back into projects which support and welcome refugees arriving in the UK".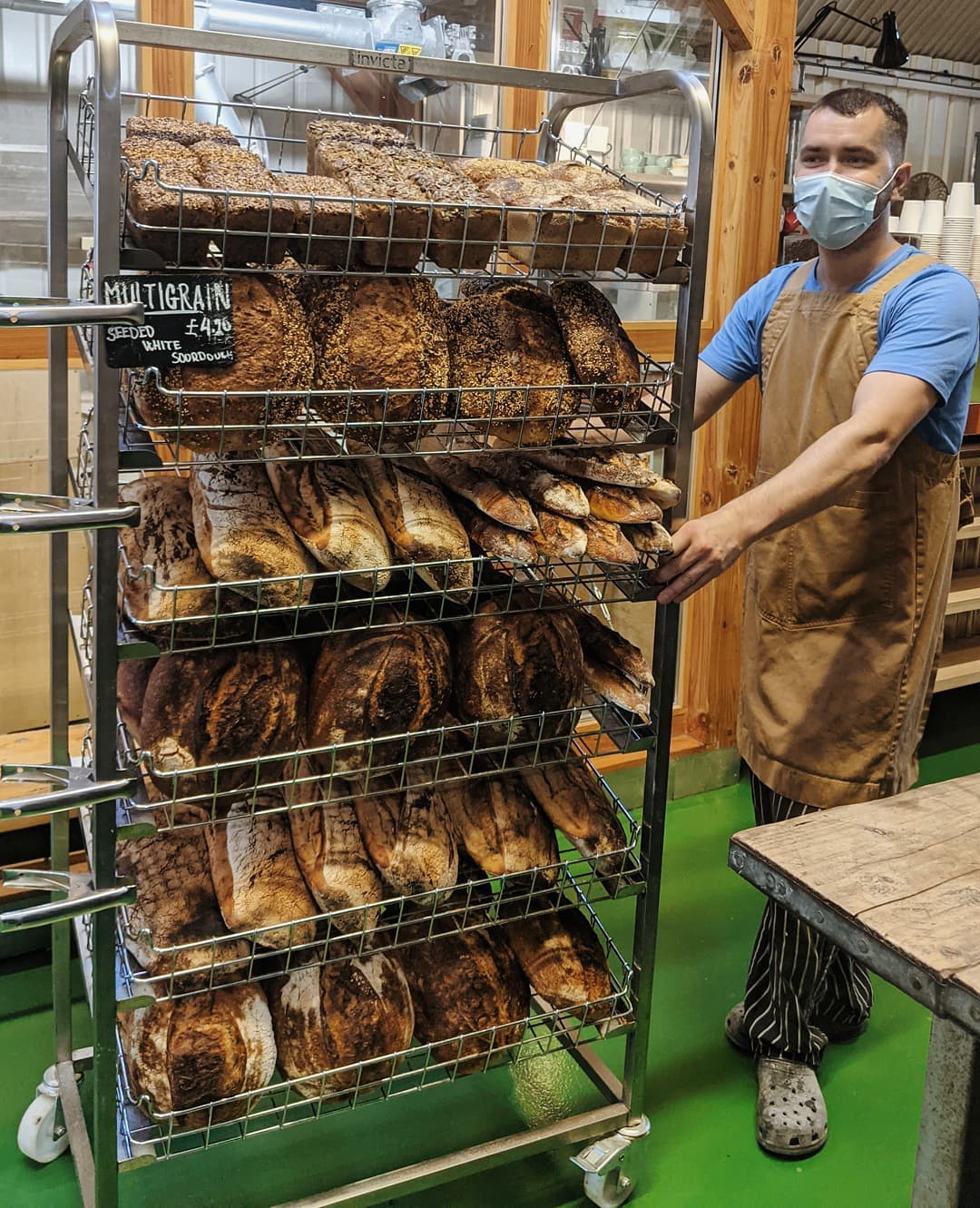 With a generous system in place to inspire other bread makers, customers, and café owners to make small but impactful changes in their daily practices, e5 Bakehouse encourages all who enter its doors to do a little better. In continuing to supply their community with delicious breads and baked goods, and sharing their knowledge and passion for food and the environment with those around them, e5 Bakehouse hopes to inspire future generations to participate in a more sustainable, healthier and happier food system.
Find more great bakeries in East London, including e5 Bakehouse, in Hawkker's handy guide to the best sourdough loaves.