Serving the best of Mediterranean cuisine with a focus on vegetarian and vegan offerings, co-founders Helen Graham and Marc Summers first opened Bubala 's doors in September 2019.
Marc Summers recently took some time to chat with Hawkker about the road to the restaurant's creation, the value of a pop-up, the success of Bubala's meal-kits during the lockdowns, and the pure excitement of starting to build a team after a long haul of doing it all by yourself.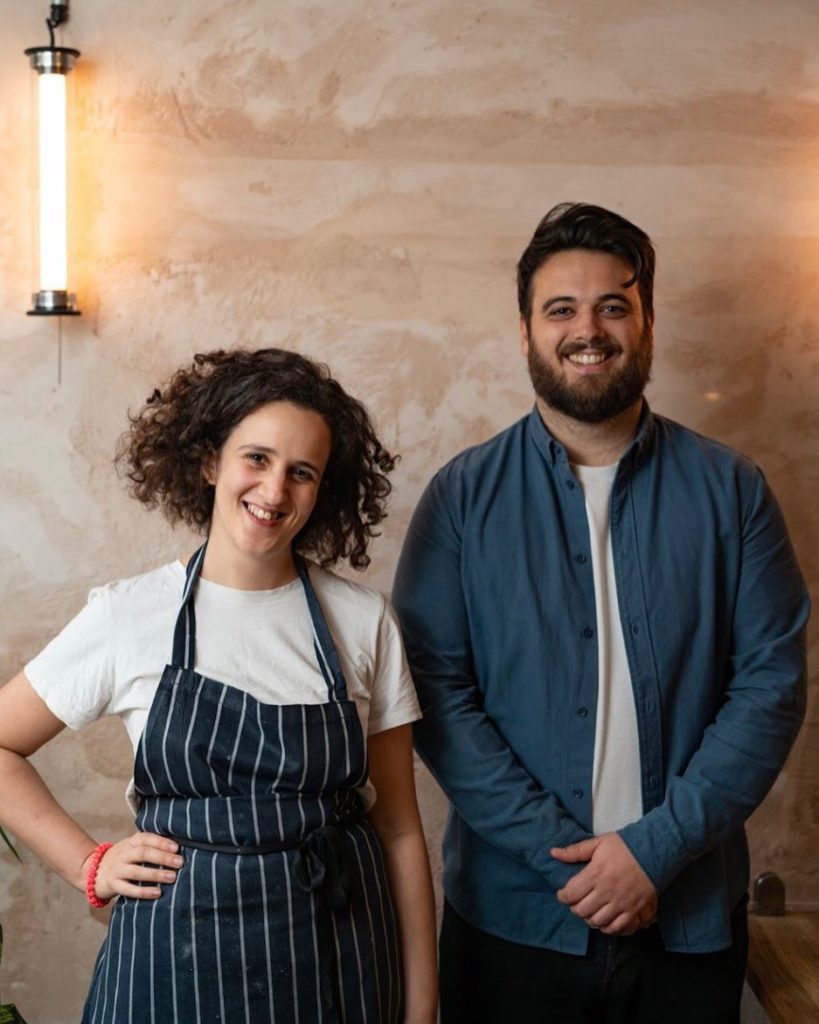 What were your initial thoughts when creating Bubala?

Well for me, it was moving away from the outdated, negative perception of vegetarian restaurants – almost flipping it on its head and saying that we're a restaurant that focuses on vegetables, rather than putting too much focus on the vegan or vegetarian aspect. We just want to make great food and treat vegetables the same as you would treat meat.
For example, we've got a halloumi dish which we pan fry, then place in the oven to melt slightly, and then put it on the grill. All these little details that I think people overlook when it comes to vegetables or vegetarian items, which they think of as side dishes. So yeah, for us, it was about creating a restaurant where we could be really creative with vegetables!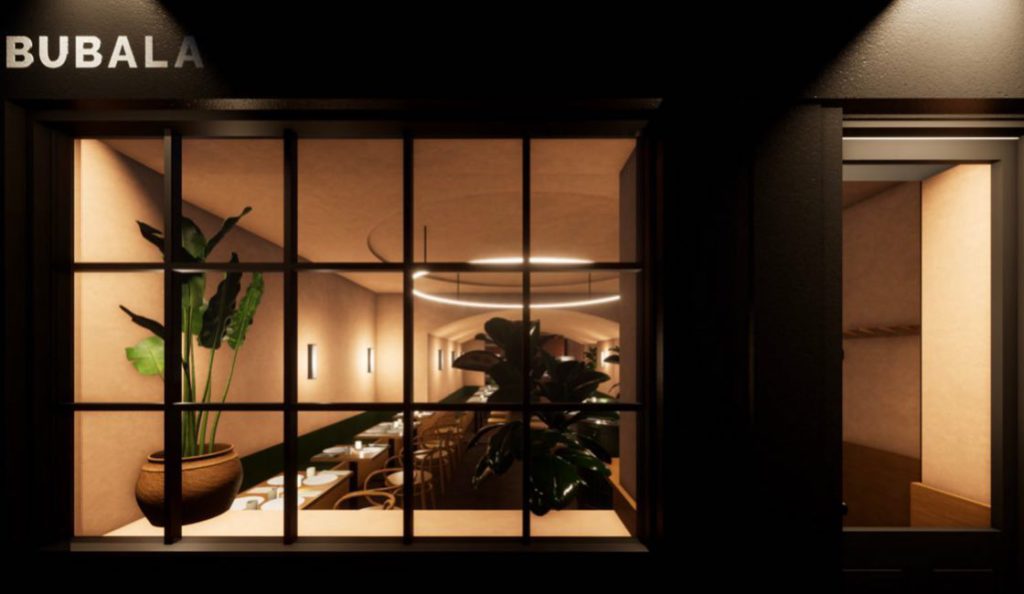 We did pop-ups for over a year and a half, which was amazing for our menu and product development, since you get feedback straight away – and people would say that they'd thought not cooking with meat would be quite limiting. In reality, it's the other way around. Anyone can come to our restaurant, pretty much. In terms of gluten too, the only gluten we have on the menu is our Laffa bread. That wasn't on purpose, but it does make our menu accessible to almost anyone. It also means you have to be really creative, and we put a lot of effort into our menu. "We" being myself and Helen, our head chef.
And what inspired your focus on vegetables in the first place?
So, Helen and I aren't actually vegetarian; but she has lots of experience in kitchens and she just grew so tired of all the meat she would see wasted and thrown out. And so we came together and had very similar views on how creative you could be with only vegetables. And we have been, and we love it.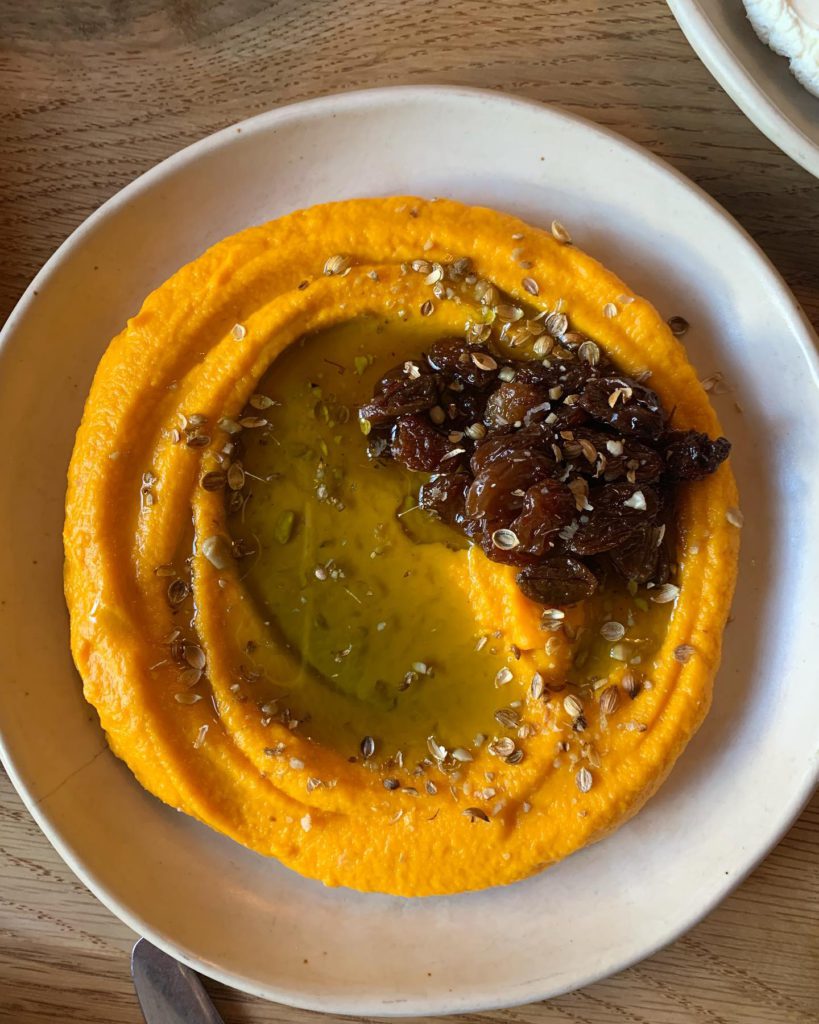 What has your experience been with Bubala opening just a few months before the first wave of lockdowns?
So there was a very long period of time that the restaurant wasn't open to customers, of course, but it was a weird one. If I'm brutally honest, it came in waves. The first couple of weeks of the lockdown were just really eerie, and a very odd experience as a restaurant owner. You just wanted to make sure everyone was safe and not doing the wrong thing.
We basically closed as soon as we opened, but the first few weeks were quite a nice break to be honest [laughs]. I could actually see my girlfriend, we could make dinner together, even go on walks! We realised that we hadn't done those things on a regular basis in quite a while. But then it hit home that we'd just opened a business, and this could potentially kill it.
So when the second lockdown happened, we just thought to ourselves: whatever we can do, let's do it. It was actually quite invigorating… you wonder how these types of decisions will affect the brand, and this was a time where everyone was just behind you and it really was about survival. This type of thinking made us try things that we may not have gone for in the past.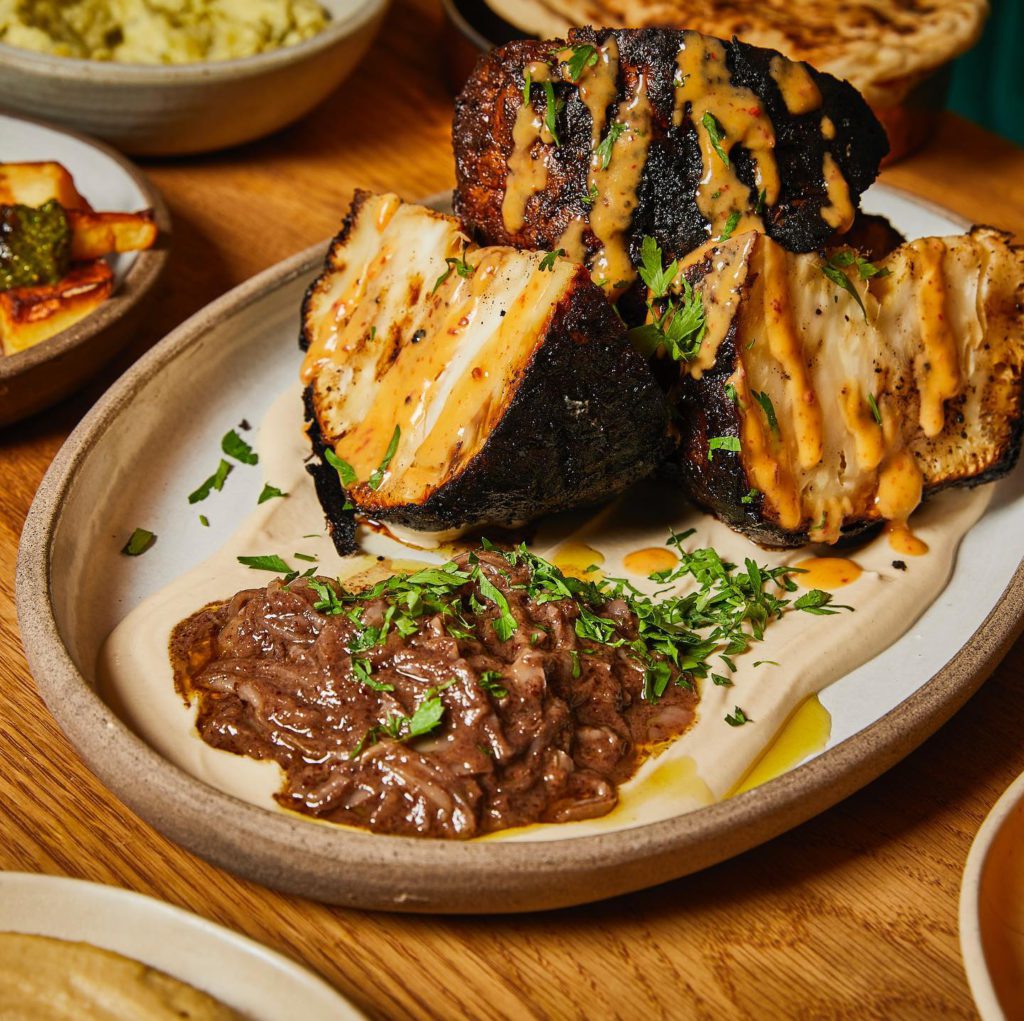 Could you give a "for instance"?

Sure! So we launched a delivery-only kitchen called Bubie, based in Kentish Town. It was a learning curve and we had some great feedback, but it was really difficult to hear the negatives around the food not being hot enough, or delivered late, etc. But our delivery rating is amazing, as we were able to fix things really quickly. We actually opened the kitchen six weeks after having the idea, which was crazy. But we already had our staff, so that made things easier.
We also developed our own retail range; that's still around now on Farmdrop. We sell our hummus, our beetroot borani, our labneh, and we also sell a range of spices and preserves.
So many independent food vendors struggled to deliver their food fresh during the lockdowns, which is why meal kits became such a hot topic.
Yes exactly, I was actually going to come onto that! We created our own meal kit too, which was our biggest success, by far, during that whole period. We're still doing them.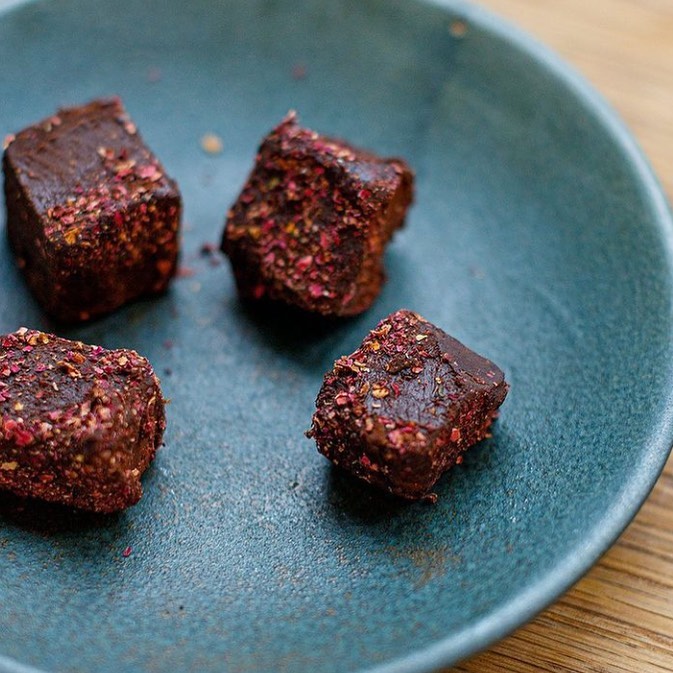 What is it about the food scene in Tel Aviv that you love so much?
Everything in Tel Aviv seems to revolve around eating, because the food is so amazing. The portions are generous, you see families of twelve or fifteen people eating out, and I guess that's what we try to promote at Bubala. We have a private room upstairs and we love seeing parties of twenty people sharing all the food, putting their music on quite loud, and using that space as their home, which is what you get a lot in Tel Aviv.
It's often like going round to someone's home when you go out to eat there – and if you complain, they don't want to hear it [laughs]! And I quite like that. You couldn't get away with that in London, and I love that sort of "this is the way we do it" approach to hospitality.
In that same way, the name "Bubala" actually means "darling" in Yiddish, because we really wanted people to feel at home, comfortable, and to go away feeling satiated.
And a last question: what are some of your favourite restaurants in London at the moment?
That is such a hard question! I do love St John, because I really love beautiful quality meat. In terms of new restaurants, there's one I love called Legare: great Italian food and a very intimate setting, in a way that's quite similar to Bubala.
Since the interview, Bubala has opened a second location in Soho! Check out Bubala on Instagram here.
Easily search for Mediterranean, Israeli or vegan restaurants near you, and create lists of your favourite veggie spots to share with friends – all on Hawkker.