Founded in 2015, Dinner Ladies has since been producing vibrant, impressive dishes and events for all occasions. Co-owners and friends Lily Cai and Emily Plunket bring together flavours from all different regions and countries with fresh, consciously sourced British ingredients. As a catering and events company, their clients have included Condé Nast, Universal and UNICEF; since the pandemic, they have expanded their business to offer home deliveries to people in London, as well as raising money to provide nourishing meals to NHS workers, and to homeless people isolating in hostels or still on the street.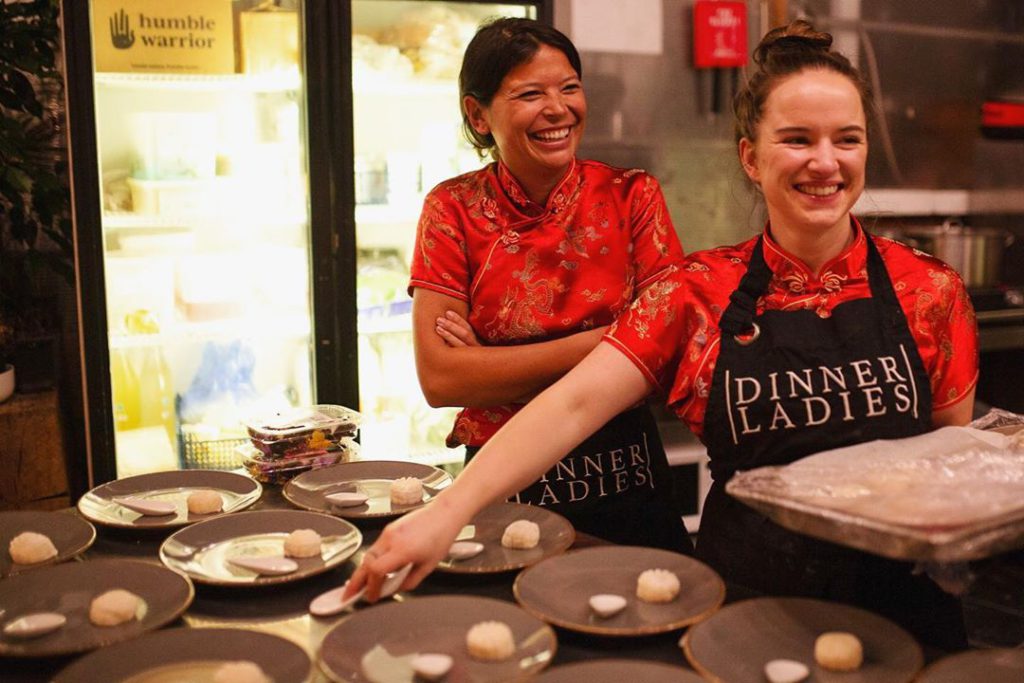 How did Dinner Ladies get started?
Dinner Ladies was started by two friends who love food and dinner parties and wanted to create something special and different.
You champion the use of sustainable ingredients and the limiting of food waste – why is this so important to you?
It is the responsibility of everyone working in the food industry to limit food waste and ensure their food is seasonal, and where it can, be sourced locally and sustainably.
"It is the responsibility of everyone in the food industry to limit food waste"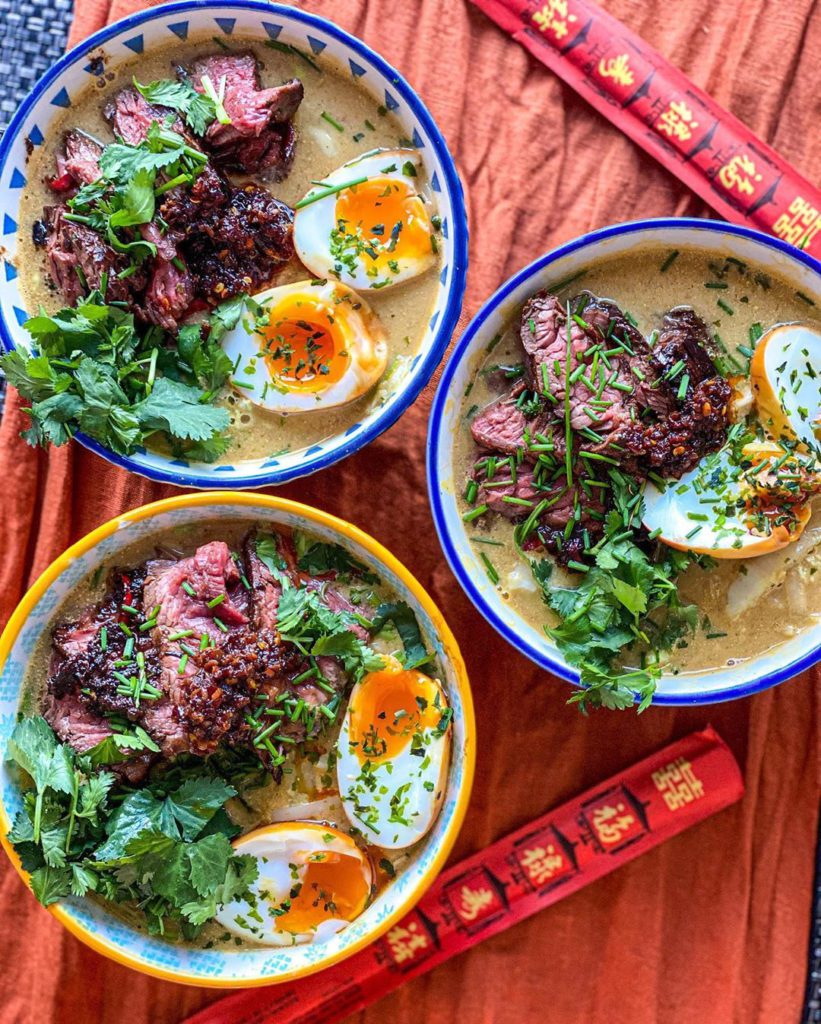 How would you describe the food you offer?
Delicious, different food that you want to eat. We have a special relationship with Chinese food as we both lived and worked in China for a while, so we love incorporating these flavours and being inspired by places we travel.
How has your business been impacted by recent events?
We responded instantly whilst always being sensitive to the changing government guidelines. We have had to adapt really quickly from being an events catering company to a delivery service overnight, but it is a challenge we relished and were grateful that we could still fulfil.
Where does your passion for food come from?
I have grown up loving food. My dad is from Nanjing, China and culturally food is at the centre of families, gatherings, and social occasions. It is the most celebrated and important part of a get together, and I love that. Sharing a meal with someone will always be an important and special thing for me.
"We have taken our guests to Mardi Gras in New Orleans, to Beijing street food markets, and down the rabbit hole"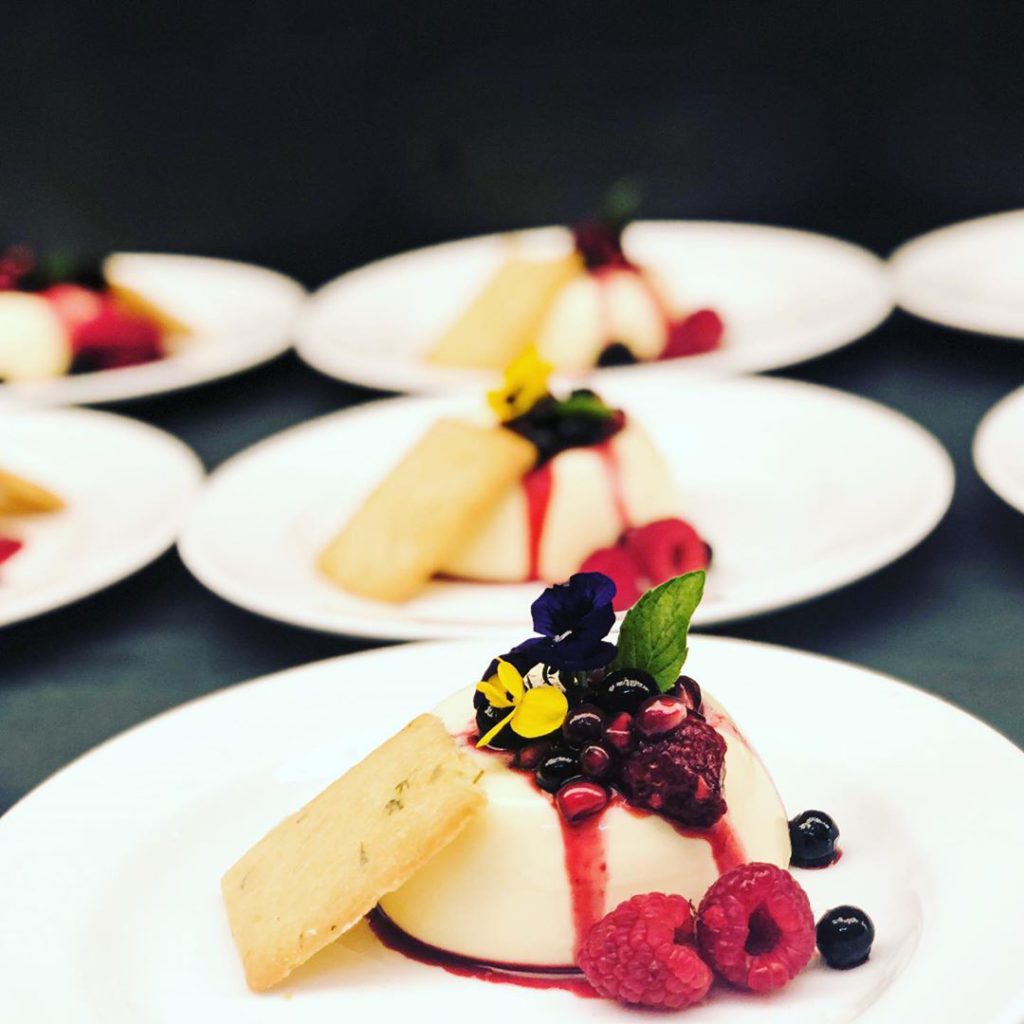 You offer 'Supper Clubs'; what are they and what makes them special?
They are all individually curated events and have different themes and personalities. We take care to choose exciting new venues, put together unique playlists and of course challenge people in serving food that is different from anything they have tried before. We have taken our guests to Mardi Gras in New Orleans, to Beijing street food markets, down the rabbit hole, aboard a boat for a celebration of the sea, and to a Korean and USA flavour mash-up.
Is there anything else you'd like people to know about Dinner Ladies?
Dinner Ladies are committed to supporting their local community and vulnerable Londoners now more than ever, but also generally. It is vital that we continue our community kitchen, which supports those who can't get a decent meal right now and will have to face hardships because of the pandemic for years to come.