If you have been here for a while, you will know that every month we dig out some of the best cheap eats around London so that you don't have too!
This month we have some delicious curry, Italian meal deals, and Malaysian, Korean and Jamaican fusion dishes that will make your mouth water and keep your wallet light. Enjoy!
Confidently proclaiming themselves as serving the best curry on Brick Lane, we can't help but be swayed by Aladin's bold statement.
If you haven't had the chance to experience going out for a curry on Brick Lane, let us introduce you to this bucket list outing. It's like stepping into another world: this street is renowned for its vibrant multicultural atmosphere and has become a popular destination for locals and tourists alike.
Although most famous for its Sunday market, graffiti and vintage shops, it's also the hub of London's curry scene, with numerous Indian and Bangladeshi restaurants serving delicious curries and traditional dishes.
Aladin is one of the best places to visit, with a lovely cheap menu, it's the perfect place for a gathering with friends – order a few dishes to share and split the bill – the veg sides can make up an amazingly cheap meal.
The staff are so welcoming and accommodating, and with their BYOB policy, you know the costs are going to be kept way down.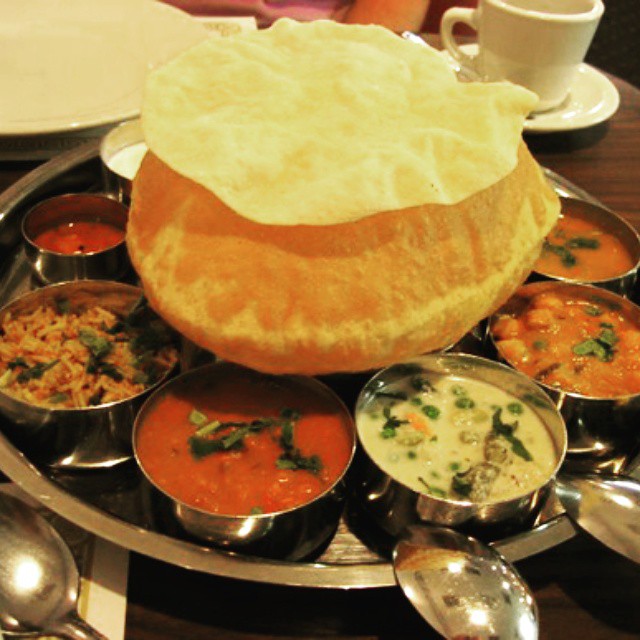 The best Roman pizza in Notting Hill! This fuss free restaurant serves pizza by the slice, huge arancini balls and of course, the prettiest drink in Italy: Aperol spritz.
Their pizza is made with their own secret recipe, the dough is fermented for an extra long period of time and then the pizza is fired in their stone baked oven, cooked to perfection and served hot.
So we are here to talk about the meal deals – at lunchtime you can get two arancini balls and a drink for £9.95, or go for a slice of pizza, an arancini ball and a drink for just £11.95. It's the perfect lunch!
Sit upstairs in their rustic yet modern restaurant, snatch the popular table out front, or take your pizza away – the choice is up to you.
They have their own food truck too, so keep an eye out for their famous orange pizza machine on wheels at your next festival.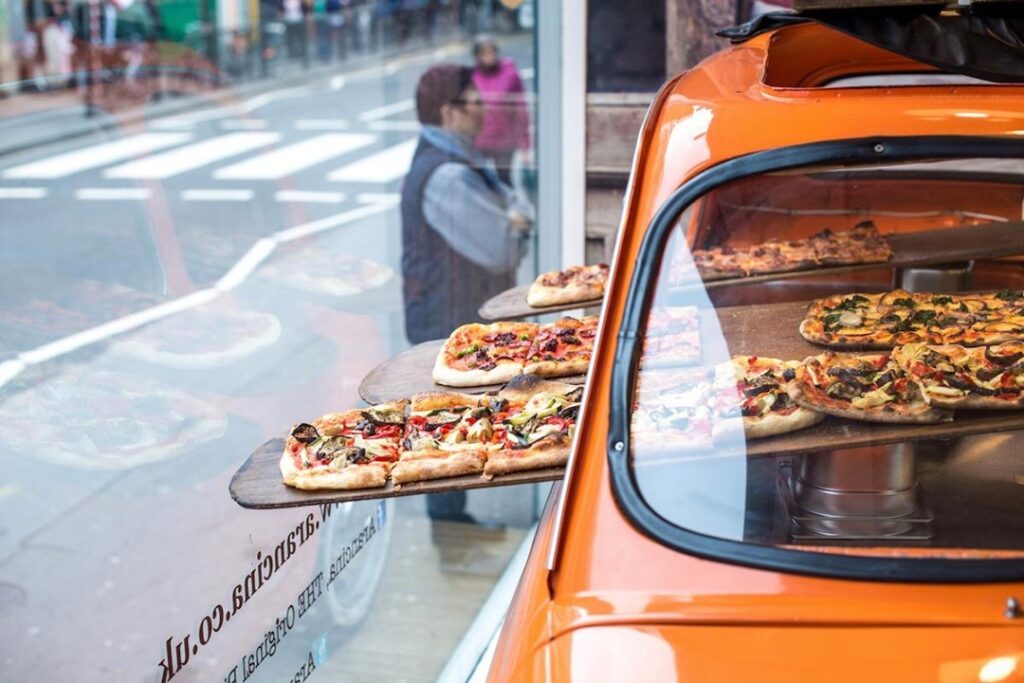 If you are looking for the most flakey, buttery roti in all the land, then here's the place to go. Their original branch opened in Euston in 2014, serving their iconic roti at affordable prices. You can find this Malaysian and Singaporean street food, with every single dish on the menu being under £10!
The owner, Sugen Gopal, was born and raised in Malaysia, and now brings the authentic taste of his country to London, and boy are we grateful!
Enjoy the Roti Canai with dal, chicken, mutton, fish or beef randang, prices ranging from £7.95 to £9.25. They also have rice dishes, noodle dishes and murtabak (roti filled with your choice of chicken, lamb or spinach and cheese).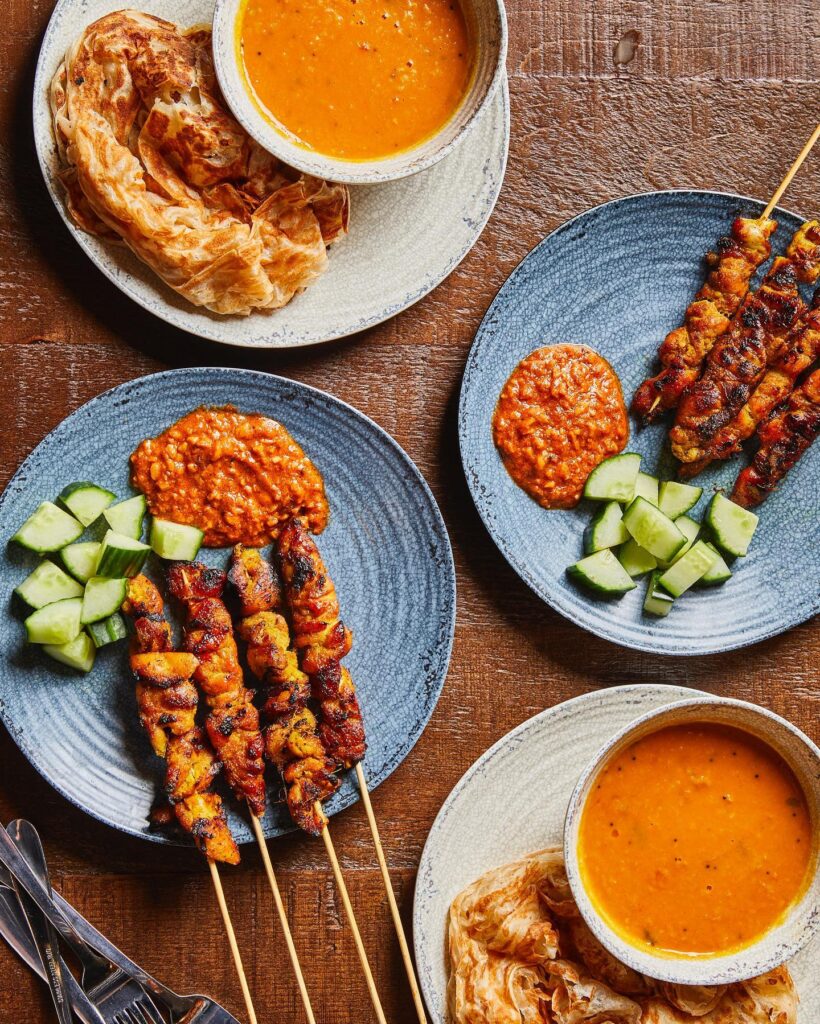 One of the very best places in London to experience Korean culture and sing your heat out at karaoke.
'Pocha' is short for pojangmacha – traditionally a street tent in Korea serving comfort food alongside alcohol. This means it's a place to unwind, eat some delicious food and enjoy some drinks.
The dishes are super cheap, the seafood kimchi pancakes are a favourite and their cold noodles with broth are very popular in summer, the perfect dish to cool you down! Enjoy beef ribs, spicy squid and veggies, stir fried pork, glass noodles, spicy chicken and mozzarella and so much more. Don't forget to wash it all down with some shots of Soju!
It's a small restaurant and they don't take reservations so be prepared to wait a little while for your table, but don't worry, it's worth it.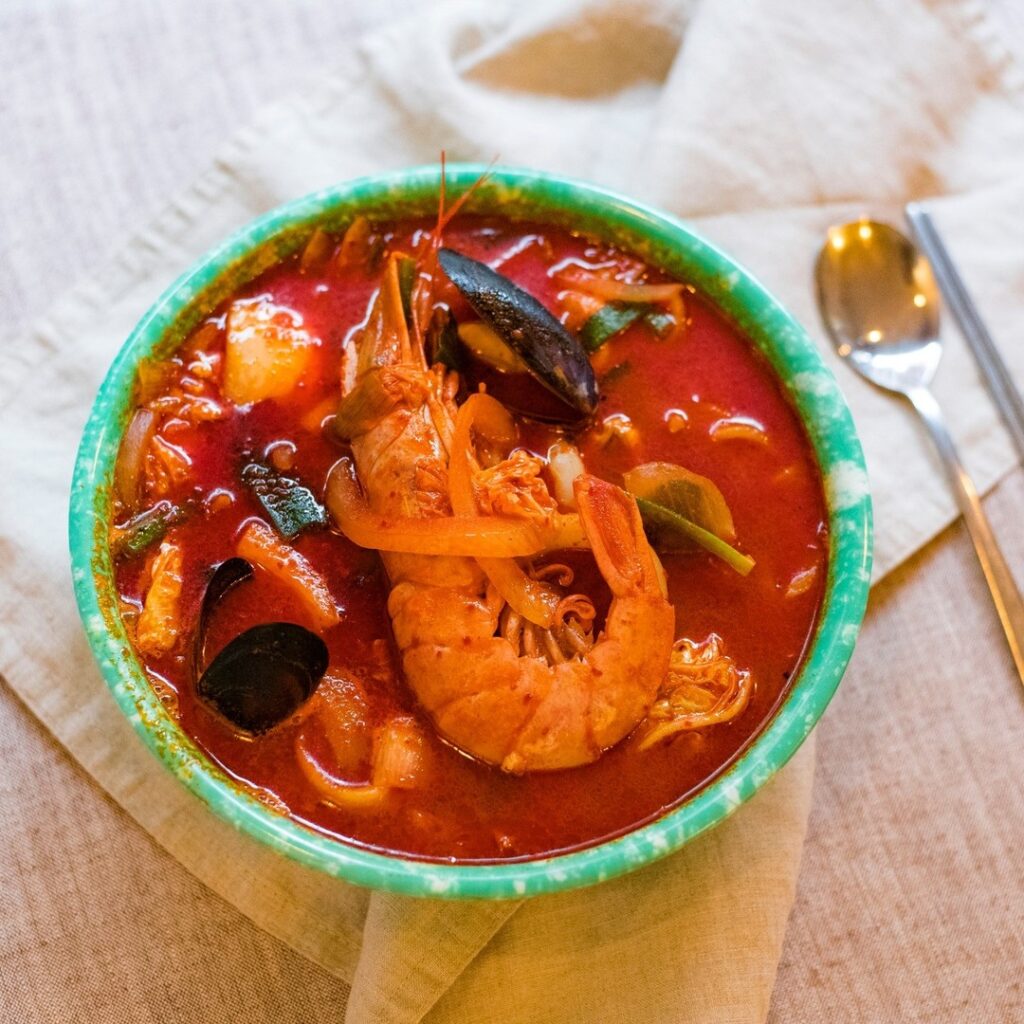 One of the lesser known food markets in London – Post Market on Balham high road has a lovely range of street food options, a great outdoor dining area and a bar so you can grab a table, order some food and sit in the sunshine with a pint this summer.
Jerk in the Right Direction is inside the building, serving an amazing mix of Jamaican dishes including jerk chicken & curried jackfruit, but theres a fun twist! You can eat them inside gyros or tacos for a fun fusion of cuisines.
Both the gyros and tacos are £7.99 and you can get a mac and cheese for £4.50, so grab a pal to share this side portion along with your main, and you have two full bellies for under £20.
If the budget will stretch, it's also worth checking out their coconut pudding and passionfruit pavlova too!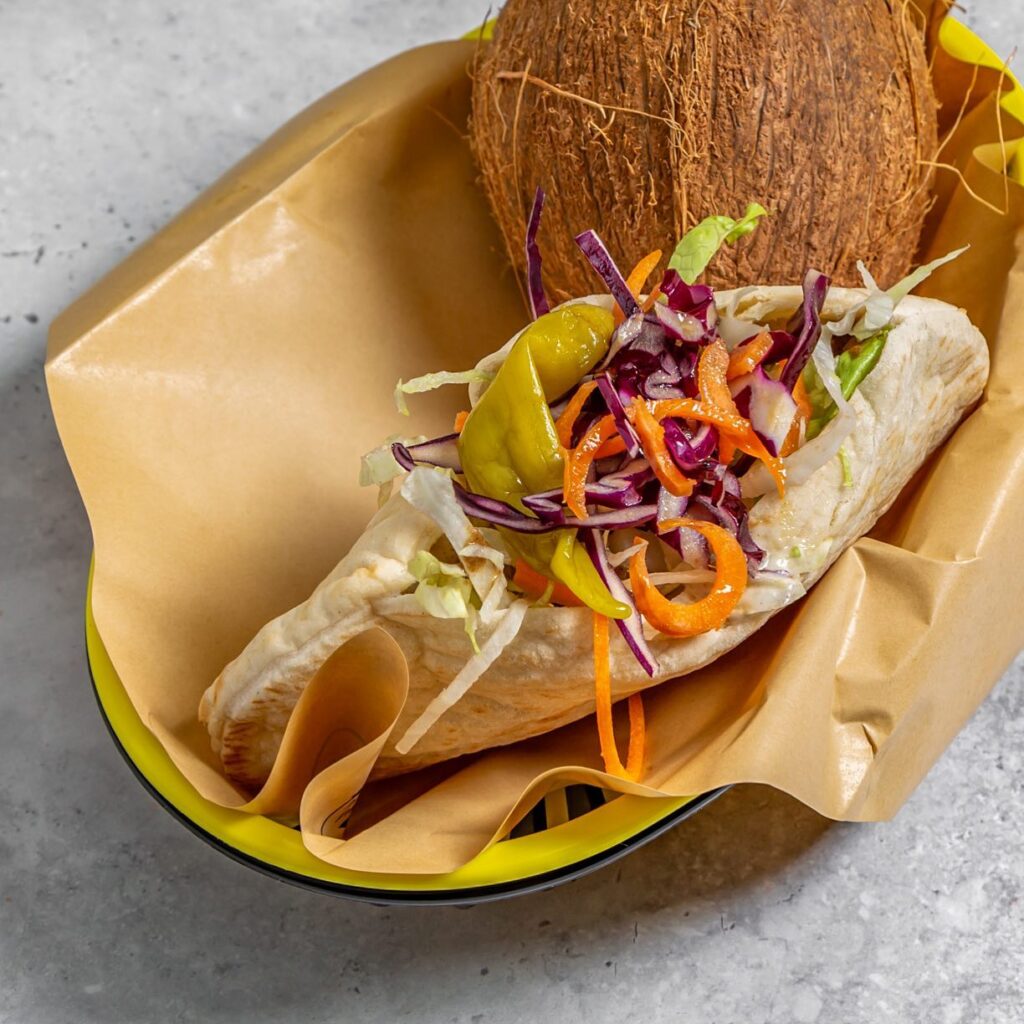 We hope you found some delicious new places to eat today, and see you next month.
Know some delicious, affordable restaurants that you want to share? Make a Hawkker List of your favourite spots and help others find great food on the cheap!
You can also find the above spots, and many more, on our own regularly-updated list of affordable eats in London.