Cheap Eats is BACK! We are here monthly because we love how London is a city renowned for its diverse culinary scene, offering everything from high-end Michelin-starred restaurants to eclectic street food markets. However, this rich array of cuisines and eateries comes at a price; London is famously expensive and dining out can be a costly affair. Nevertheless, there are some hidden gems in the city that offer delicious food at reasonable prices.
So, if you're on a budget but still want to experience London's vibrant food scene, be sure to check out these places:
Tacos Padre
Imagine getting three tacos for just £9.50 in Borough Market! You can at Tacos Padre, located in everyone's favourite street food market. Try some of the finest Mexican street food, with vibrant dishes brimming with bold flavours. A single taco is a cheap £3.50 and you can choose from beef, chicken, lamb and cauliflower. The dishes are inspired by the owner Nick's extensive travels around the country.
Some days they also sell cupboard staples, fresh produce, and DIY taco kits, so keep an eye out. Visit in summer evenings for their full dinner service, too.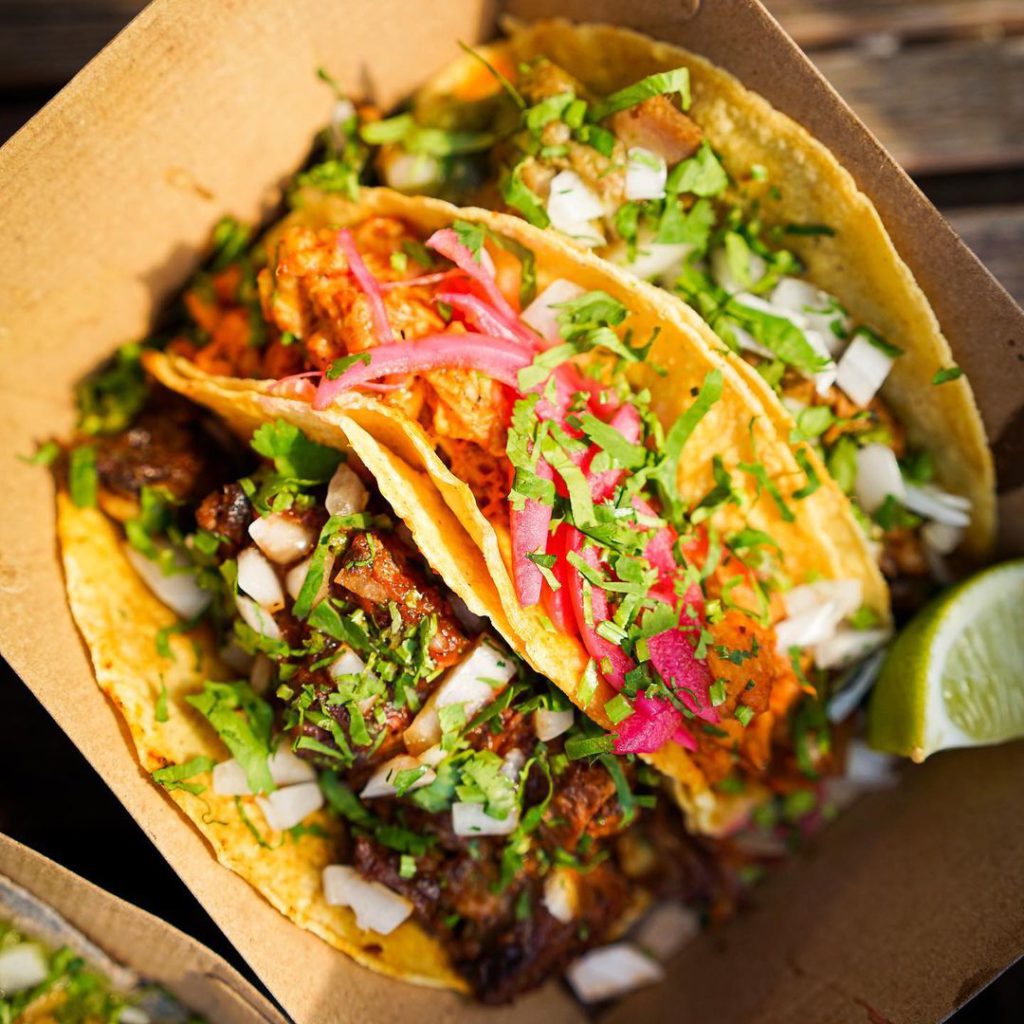 Marie's Cafe
Marie's Café is a Thai restaurant – though it also offers a great English – with a very affordable menu. It's known in the neighbourhood for serving up inexpensive and generously-sized portions, making it one of the most popular cafes in Waterloo. The décor is simple but cosy, and the staff is always very welcoming.
Curries and stir fries are just £5.50- £7.50, while noodle dishes are £7.50 – which are some amazing prices for some incredible food. It's also BYOB and corkage is just £1!
All That Falafel
The tastiest falafel wraps and boxes, with all the trimmings! Visit their London Bridge stall or their coffee shop just a few minutes' walk away for some absolute bargains guaranteed to satiate even the biggest appetites. A large falafel wrap or box is under £5 – though we suggest you opt for the halloumi add-on for the perfect flavour combination.
All That Falafel also offer a 10% student & NHS discount, which means there might be a bit of a queue when you visit, but trust us, it's definitely worth the wait!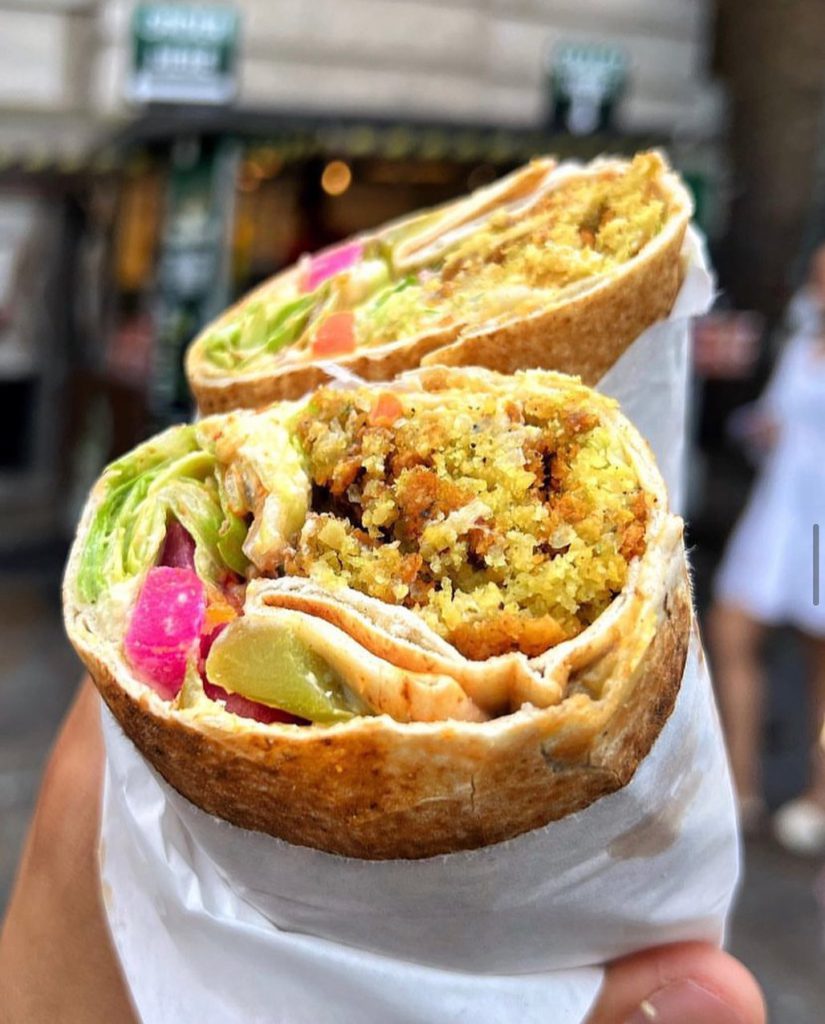 The Flavours Cabin
A handy little lunch spot for the workers of Balham! Situated at the top of Weir Road, you will smell the smoky BBQ meat before you even see the bright yellow hut. It's tucked away just a five-minute walk from the main high street, so be sure to venture down.
Sites like this are what real home-cooked food is all about, so be sure to grab some jerk chicken, curry goat, pepper steak, or some freshly-made dumplings from the lovely owner, Doreen. Grab a takeaway box and get stuck in, since a huge portion is just £7.50.
Merkato
A family-run Eritrean and Ethiopian restaurant not far from King's Cross, Merkato is a restaurant and bar where the portions are enormous and the prices are great: all main dishes are under £10, you can get a platter of 6 small vegetable dishes for just £9.50, or get a massive sharing platter for three people for a mere £25.
All dishes are served with injera, the famous gluten-free Ethiopian flatbread that no meal is complete without. Finish your amazingly wholesome meal with a glass of delicious honey wine, or partake in their traditional coffee ceremony.
Know some delicious, affordable places that you want to share? Make a Hawkker List of your favourite spots and help others find great food on the cheap!
You can also find the above spots, and many more, on our own regularly-updated list of cheap eats in London.