After a trip to Myanmar in 2018, I returned to London and, hoping to put off reality a little longer, aimed to find solace from my holiday blues with some Burmese food. I expected it would be easy to find restaurants that could replicate the dishes I'd enjoyed in Myanmar, given that Londoners are usually spoilt for international choices. However, I was surprised to find very few options on offer to curb my cravings, even as I eventually sourced some Shan noodles from a Spitalfields Market stall – which at the time was being run by the newly-opened restaurant, Lahpet.
Why is Burmese cuisine so underrepresented in London?
Burmese food is the lesser-known counterpart of its more popular Southeast Asian neighbours' cuisines. Myanmar, once known as Burma, has borders with India, Thailand, Bangladesh and China – meaning it's a cuisine that draws influence from fare that Brits already love. So why is Burmese food not better-known, and why was it so hard to find in London?
A few years on from my trip, and there seem to be even fewer options available for Londoners seeking Burmese cuisine. Many small, independent restaurants were forced to close due to the pandemic and local Burmese favourites, such as the long-standing Mandalay Golden Myanmar, sadly had to close their doors. Yet the question remains, why weren't there more Burmese restaurants in London even before 2020?
Kyaw Dhuya, owner of Cafe Mandalay, and Dan Anton, co-founder of Lahpet, agree that the answer is relatively simple. "There just aren't that many Burmese people in London," says Dan. "People who have come from wealthier countries, like Thailand or Vietnam, have been able to leave and come here. People have less money in Myanmar, and because of the military dictatorship that took power after British colonial rule, this has meant Burma has been a closed-off country for many years. So, people haven't been able to emigrate to the UK."
Burmese food also has certain specialities that Kyaw and Dan suggest may not be wholly appealing to the British palate. A staple of a Burmese dining table, for example, is fish pickle, while the national fermented tea leaf dish lahpet also appears to be a love-it or hate-it sort of food.
However, both restaurant owners are optimistic that there is a growing market for Burmese food in London. Lahpet has recently launched its second restaurant in the West End, and Kyaw has seen the Burmese curries he serves grow more popular. He attributes this to office workers in nearby Old Street seeking more adventurous lunch and dinner options, and finding his cafe.
So, where can you get Burmese food in London? At the moment, to get an authentic taste of Burmese cooking (authenticity being something important to Dan and Kyaw, who work to preserve Myanmar's rich culinary heritage), Lahpet still leads the way for dinner options, while Cafe Mandalay remains a go-to for lunch.
However, there are a few other places worth checking out below, whether you're seeking to get your fix or wanting to try Burmese food for the very first time.
Taking its name from Myanmar's national dish, which is made up of fermented tea leaves, fried beans, cabbage, tomatoes, chilli, dried shrimp and peanuts, Lahpet began as a slick Shoreditch joint in 2018 and has recently opened their second site in the city's bustling West End. Their menu includes Burmese curries, noodles, salads and also features an extensive drinks selection, with many cocktails sporting a fun Burmese twist by way of ingredients like betel leaf tequila, pickled tea leaf-washed vodka, and condensed milk.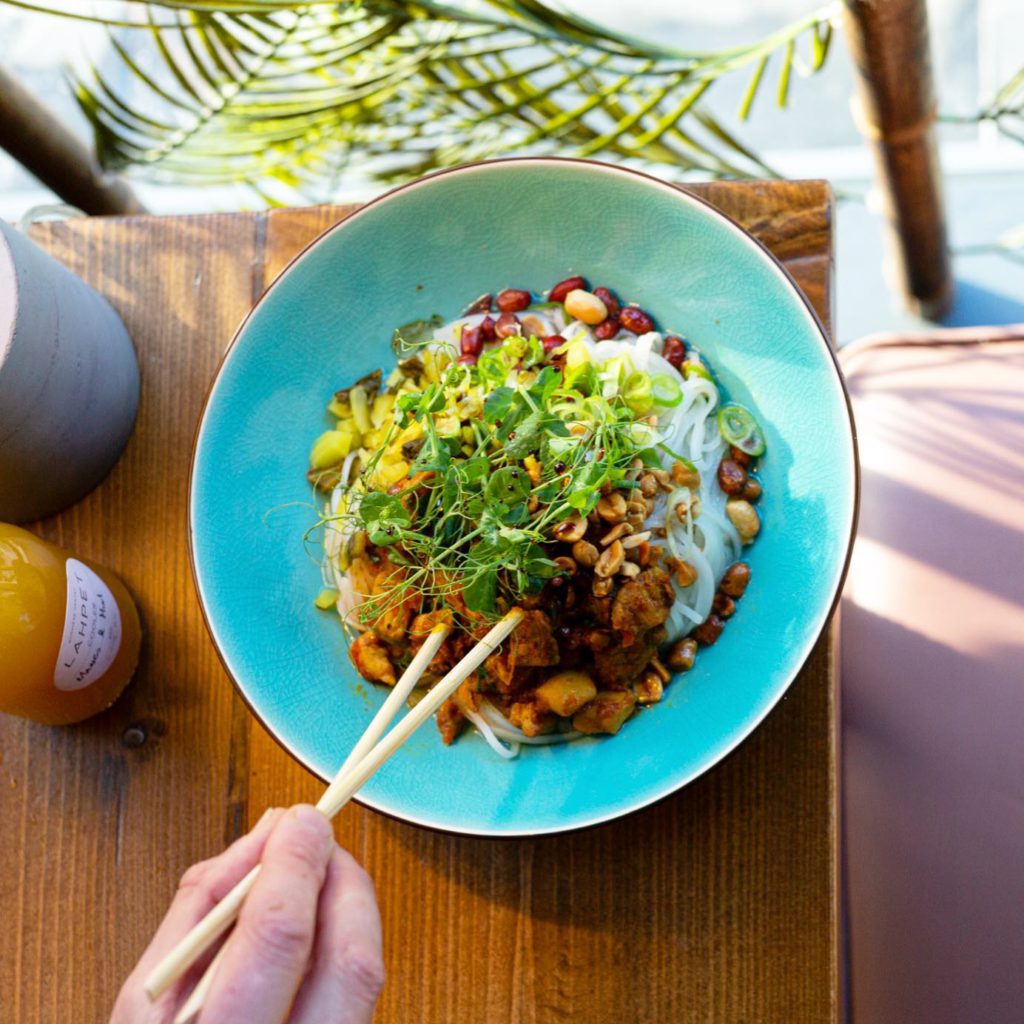 Tucked away behind Old Street – named after the second largest city in Myanmar, which was immortalised for Brits in Rudyard Kipling's Colonial era poem – Cafe Mandalay is a cosy spot. Owner Kyaw serves up a range of Burmese dishes, including the popular Burmese chicken biryani and mohinga (fish soup), alongside a range of traditional and homemade sweet treats, such as cassava cake.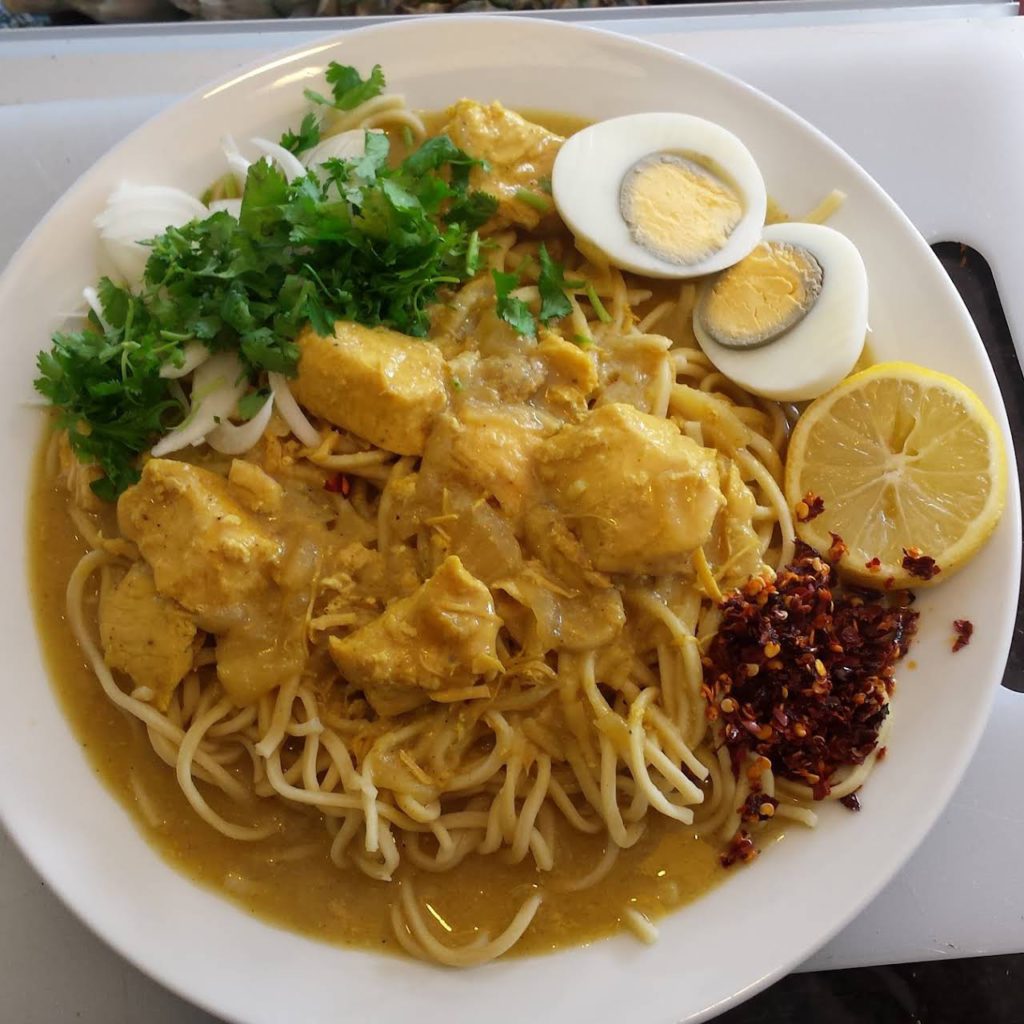 The Burmese sisters, who by profession are both doctors, have been running a successful supper club in London for the past 10 years, offering traditional dishes from their homeland. They sell out quickly, so keep an eye on their page for their next supper club session! But, if you can't wait, they also have a cookbook available for you to recreate their dishes from the comfort of your own kitchen.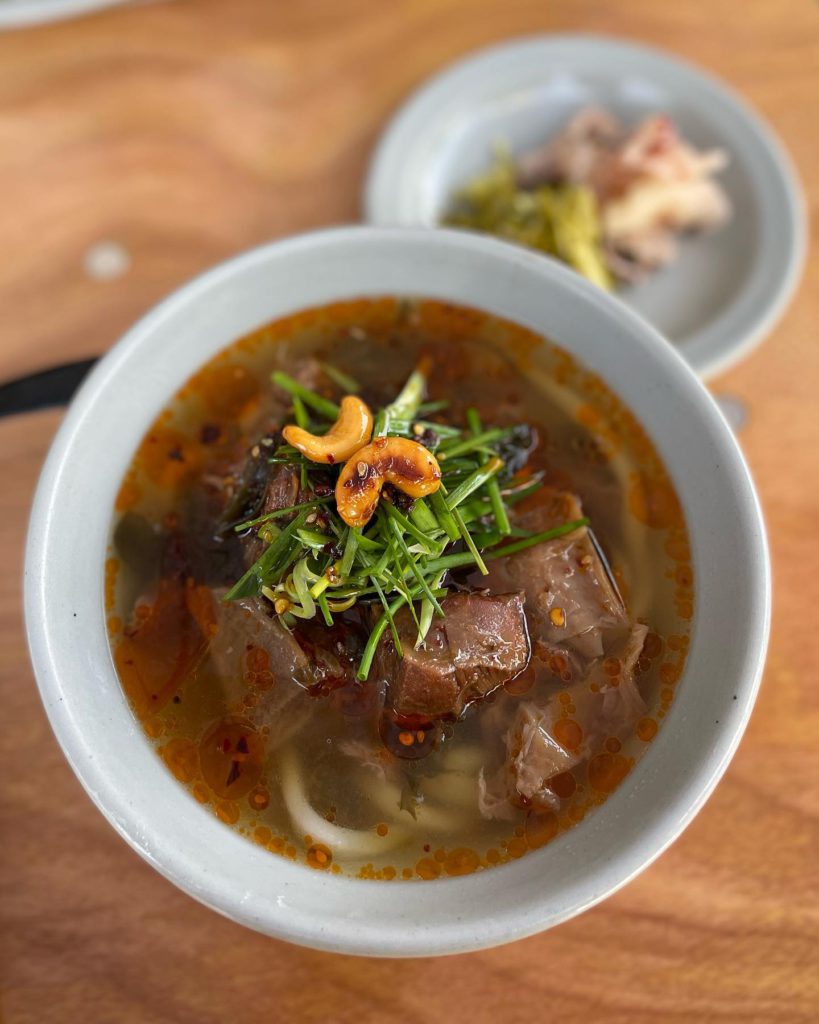 Kiln is billed as, and is first and foremost, a Thai restaurant. However, their menu explains that their "cooking is influenced by the regions where Thailand borders Burma, Laos and Yunnan". This means you'll find a 'shan-style' clay pot of pork shank, as well as 'bitter leaves, citrus and fermented soy bean' on offer, which resembles Myanmar's famous fermented tea leaf salad. It's a good option if you're curious to sample the flavours of the region.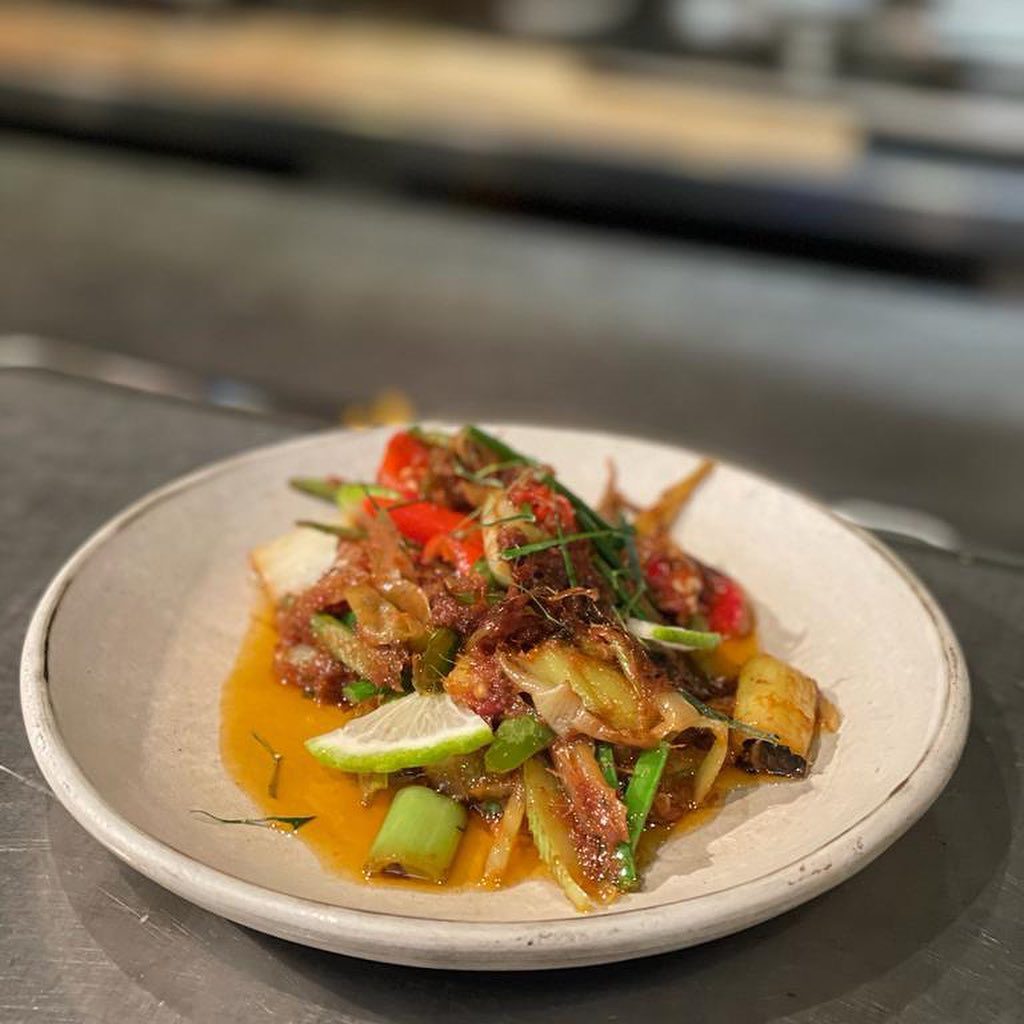 For the full list of our favourite independent Burmese restaurants, including those mentioned above, click below: