Hello and welcome back to our cheap eats series! Normally, we'd be here this month to share another batch of independent restaurants where you can grab a meal for under a tenner – but today, we've instead decided to share with you some of our favourite, most affordable, bottomless food deals in London.
Unless you've been living under a rock, likelihood is you've heard of Club Mexicana. And as such, you'll know that this fully vegan Mexican restaurant has some of the best plant-based tacos in the city. It's a unique concept, with a lot of hard work behind put into creating the most flavoursome dishes and serving up some 10/10 cocktails.
With exciting taco options like to-fish and chips, cheezeburger, BBQ short rib and buffalo mushroom, we promise you won't have tried anything quite like it before.
Best of all, if you visit on Taco Tuesday, you can get BOTTOMLESS TACOS for just £17.50 per person at their Kingly Court and Shoreditch restaurants. Booking is essential – as you can imagine – since this offer is in very high demand!
Otherwise, their Shoreditch branch also offers a lunchtime offer between Wednesdays and Fridays where you can grab a trio of tacos for a tenner. It's well worth a visit.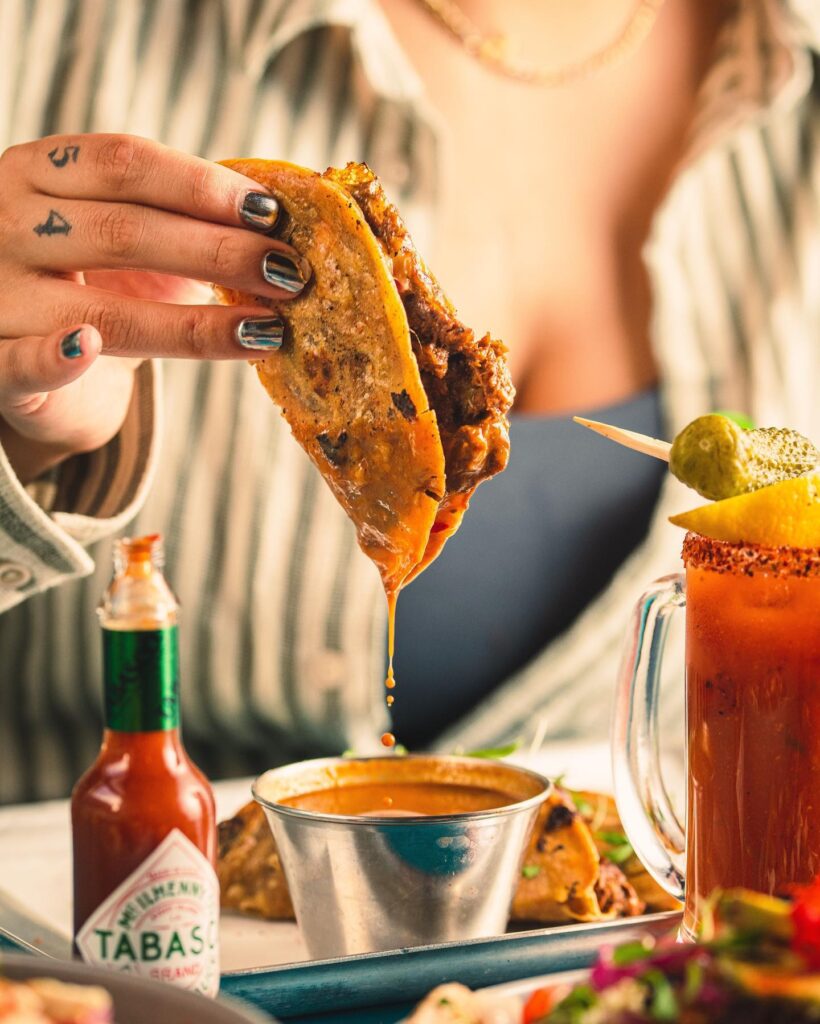 Next up, we are down in Tooting for an offer that will knock your socks off. It's so hard to find good, authentic Japanese sushi for affordable prices, but here at Tsykiji, from Tuesday to Sunday you can opt for their all-you-can-eat option for a mere £27.50 per person.
This means HUGE sushi platters that keep coming until you are full to the brim. The food is beautifully presented, the staff are on hand to offer advice about any of the dishes, and it's all incredibly delicious.
They have two locations, one in Tooting Broadway Market, and one in Fulham. This offer is extremely popular so we highly recommend booking in advance.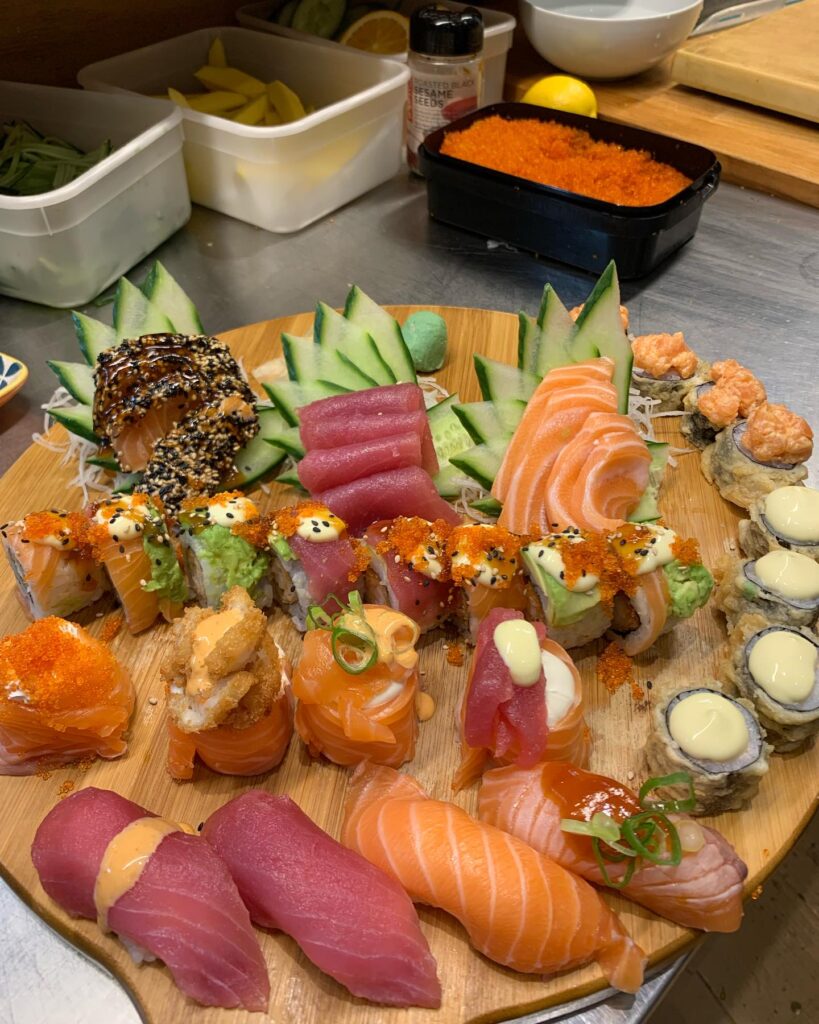 The home of spectacular Thai food in Clapham, The Pepper Tree is conveniently right by Common Station. Serving unfussy food in a lovely setting, they're always updating their menus to include new and exciting options, while also keeping on a selection of trusty classics.
The menu is comprised of Thai and East Asian cuisine, including bao buns, dim sum, noodle soups, curries and stir-fries. Their legendary pad Thai comes with chicken, prawn or duck, which is important info for this offer!
They have an amazing offer running throughout September on Tuesdays and Wednesdays (and possibly forever): bottomless pad Thai and refreshing Asahi beer on tap for just £24.99. Although the offer only runs for 75 minutes, that's plenty of time for you to wet your whistle and eat a few plates of saucy noodles.
The Pepper Tree is here to ensure you have a fab evening, which is why they also have a partnership with Clapham Picture House, where you can get a main meal and a drink (bottle of beer and house wine), along with a cinema ticket at the theatre across the road for just £21.99. That's two fantastic bargains.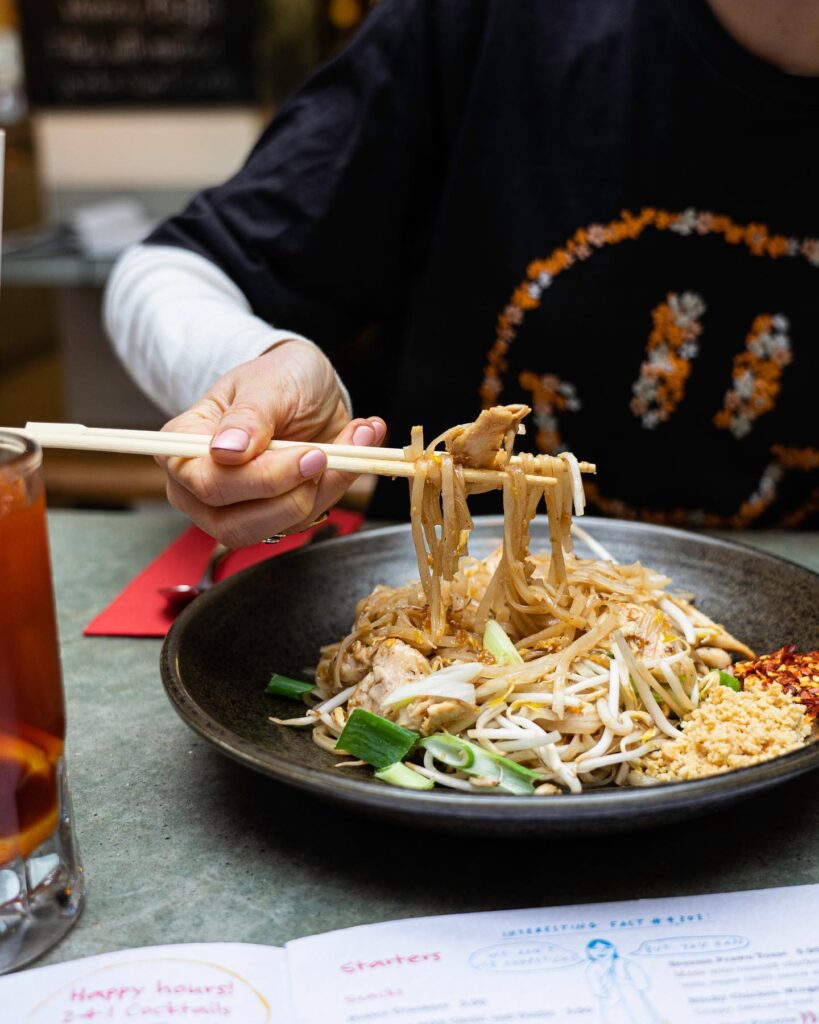 Welcome to KOD in Islington, a restaurant that serves vegans, veggies and meat eaters alike some of the tastiest pasta in the area.
We can start by discussing how insanely cheap their menu is, with pasta dishes for just £6.50, including some fabulous choices like tagliatelle with spicy crab meat or shitake, porcini and closed-cup mushrooms, pappardelle with beef shin ragu and casarecce with chilli and garlic.
If you are feeling hungry, call up and book a bottomless pasta booking for just… £12! Enjoy endless pasta for 90 minutes from their delicious menu. This is not somewhere you will be walking home from – you'll be rolling.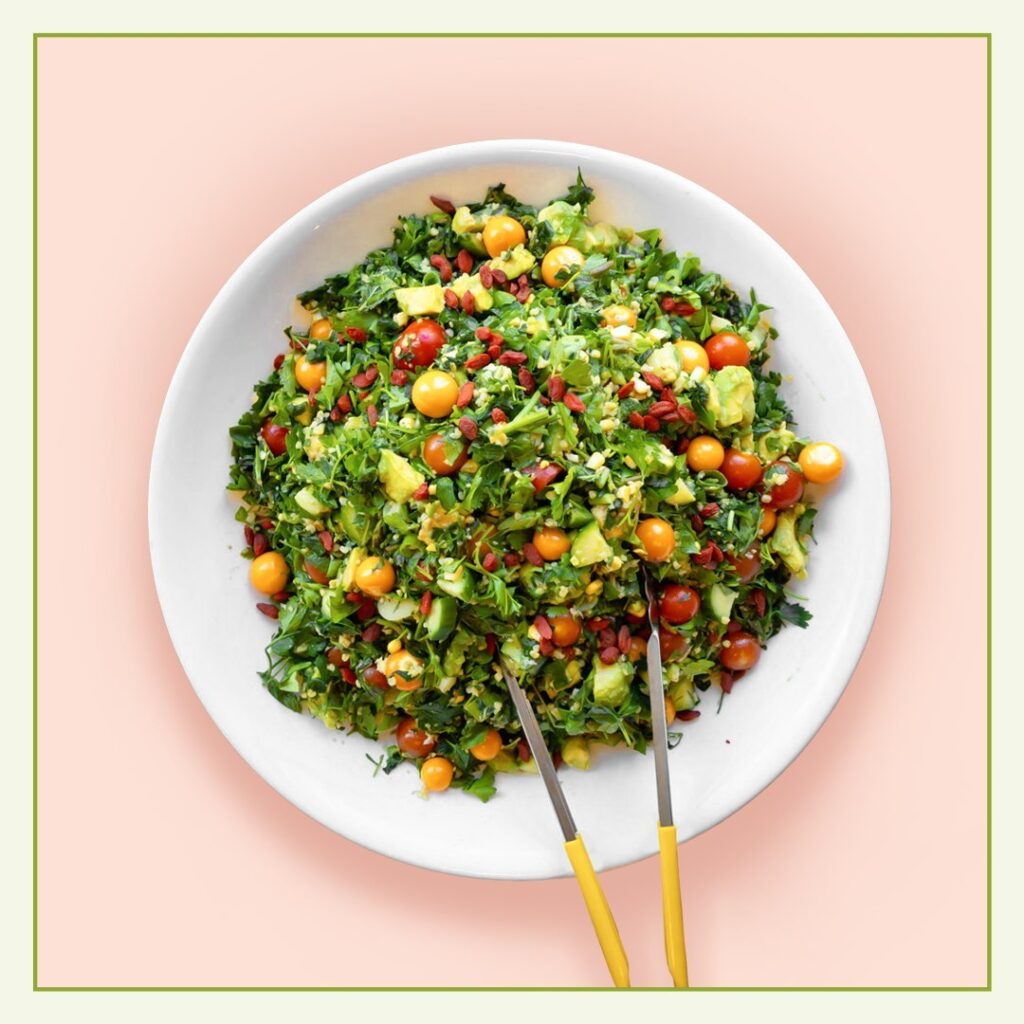 Tai Buffet
Having now moved to Shepherds Bush, Tai Buffet is serving a broad range of Asian dishes at their all-you- can-eat, fully vegan buffet for just £8!!
They have so many incredible options with dishes from all over Asia – though mostly China – and all are totally vegan. This includes vegan versions of your favourite dishes, including prawn toast, spicy 'beef' sweet and sour 'chicken', roast 'duck', 'beef' red curry and so, so much more.
We have been reading many reviews, and it would appear that as the price is very low, the food quality may reflect this – but at this absolute bargain, you can't argue! If you don't have time to eat plate after plate of noodles, they also offer a takeaway box for just £5. Don't forget cash!
We hope you enjoyed this month's cheap eats series, the bottomless food edition! We know it can be so hard to find a hearty meal for a good price in London, so if you are a big eater, we hope this is the list for you!
Disclaimer: These offers are always at the restaurant's discretion, so please call in advance to confirm offers.
Know some delicious, affordable restaurants that you want to share? Make a Hawkker List of your favourite spots and help others find great food on the cheap!
You can also find the above spots, and many more, on our own regularly-updated list of affordable eats in London.