It's your favourite time of the month! Welcome back to Cheap Eats, the series where we showcase 5 new places every month to help you find budget friendly options in London – a city renowned for its hefty price tag.
This month we have tried to stay as close to Soho and central London as much as possible! With the exception of the first entry – based in Shoreditch.
We hope this list helps you find some delicious places to eat while on a day out in central, or if you are an office worker looking for a cheap and tasty lunch that will satisfy you all afternoon.
A family-run restaurant on Kingsland Road, the perfect spot to visit before heading out for a few drinks in bustling Shoreditch.
Mr and Mrs Pham are sharing their passion for a real taste of Vietnamese food with the people of East London! Their menu is created using their own expertise and knowledge of authentic Vietnamese dishes with a huge amount of respect for the ingredients and flavours used.
A lot of the meat dishes are under £14, but you can find lots of delicious vegetarian dishes for under a tenner including stir-fried tofu with lemon grass or black bean sauce and chilli for £8.50, aubergine and tofu for £9 and tofu curry for £10.80.
Song Que also won a cheap eats award from Time Out in 2003, and have always received recognition for their reasonably priced, high quality food.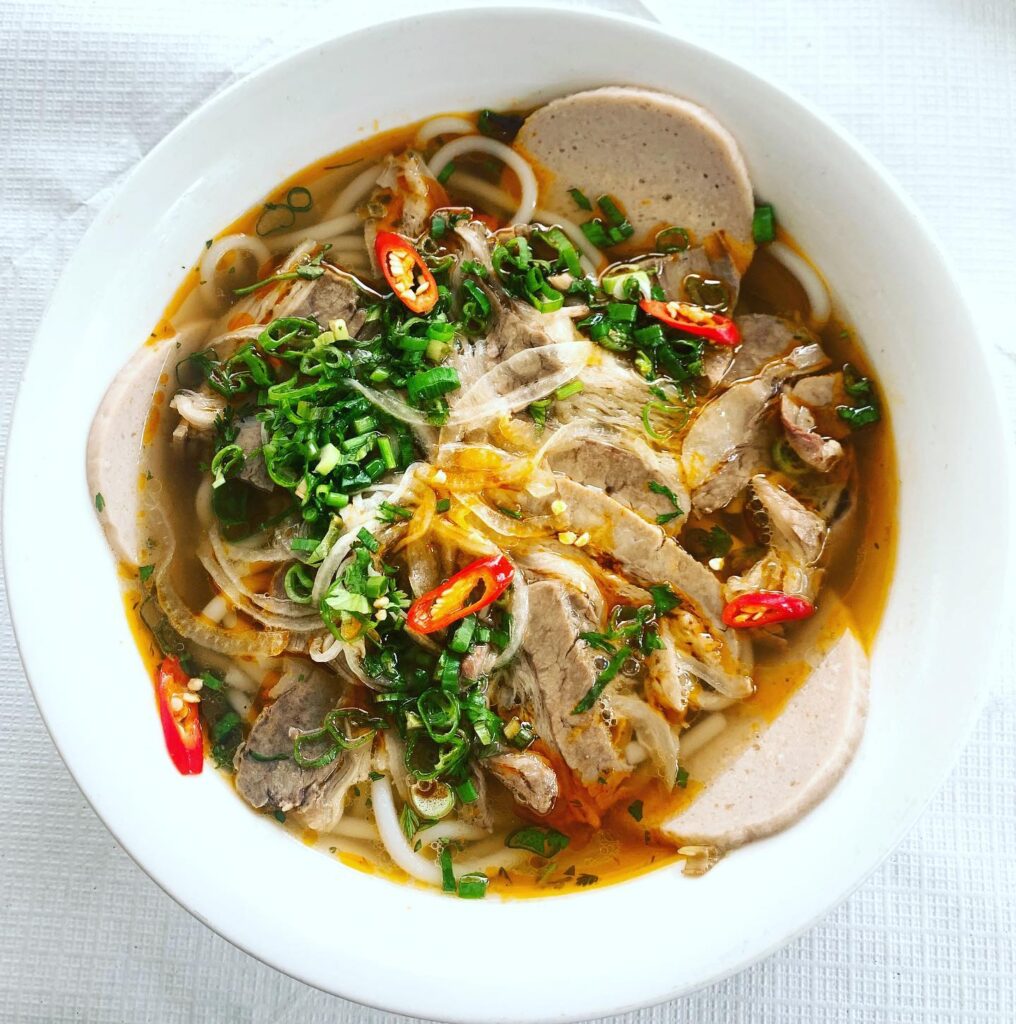 Street food from Egypt! Koshari bowls are full of goodness and grains, they are heart-warming and naturally super healthy.
Made up of a mix of chickpeas, zesty tomato sauce, spicy protein and crispy onion shavings. This is exactly the street food you will find in the souks of Cairo. Legend will tell us that this was the exact food that ancient Egyptians used as fuel to build the Great Pyramids.
At Koshari all the wraps are under £10 and they are HUGE, choose falafel with salad and tahini, chermoula chicken with labna and kebab beef with spicy harissa sauce. You will also be able to find some of their big hearty bowls for under £10, especially the vegan options including the 'Plant Power' with quinoa, cauliflower, batata harra, chickpeas, sumac and mint dressing with crispy onions.
All halal, all delicious and all authentic!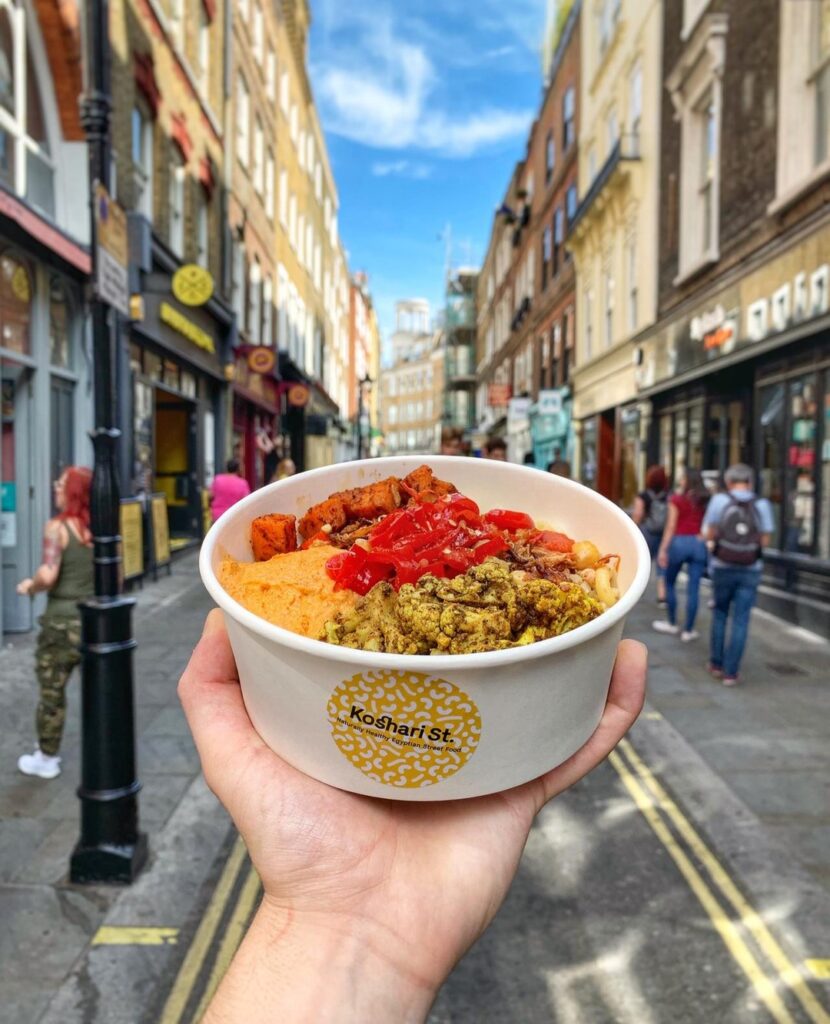 Authentic Lebanese and Palestinian food right here in Central London. This family owned restaurant brings you the unique flavours of the Middle East, for incredible prices.
Hiba means, 'lovely surprise' and that's what the wonderful team here are aiming to do with these dishes.
Their salads are amazingly fresh, served with the finest olive oil, pomegranate and fresh lemon. Choose fatoush, tabbouleh, Nabulsi cheese salad or Chook Chook chicken salad, all for under £8.20.
They also have some incredible wraps for just £7.45 – and that's for a huge one! Choose mixed shawarma, lamb, chicken, kafta lamb, lahem meshwi, shish taoik, falafel, barata harra or halloumi. Their meal deals are also under £10 – which include a choice of wrap, salad, chips, soft drink or fresh juice.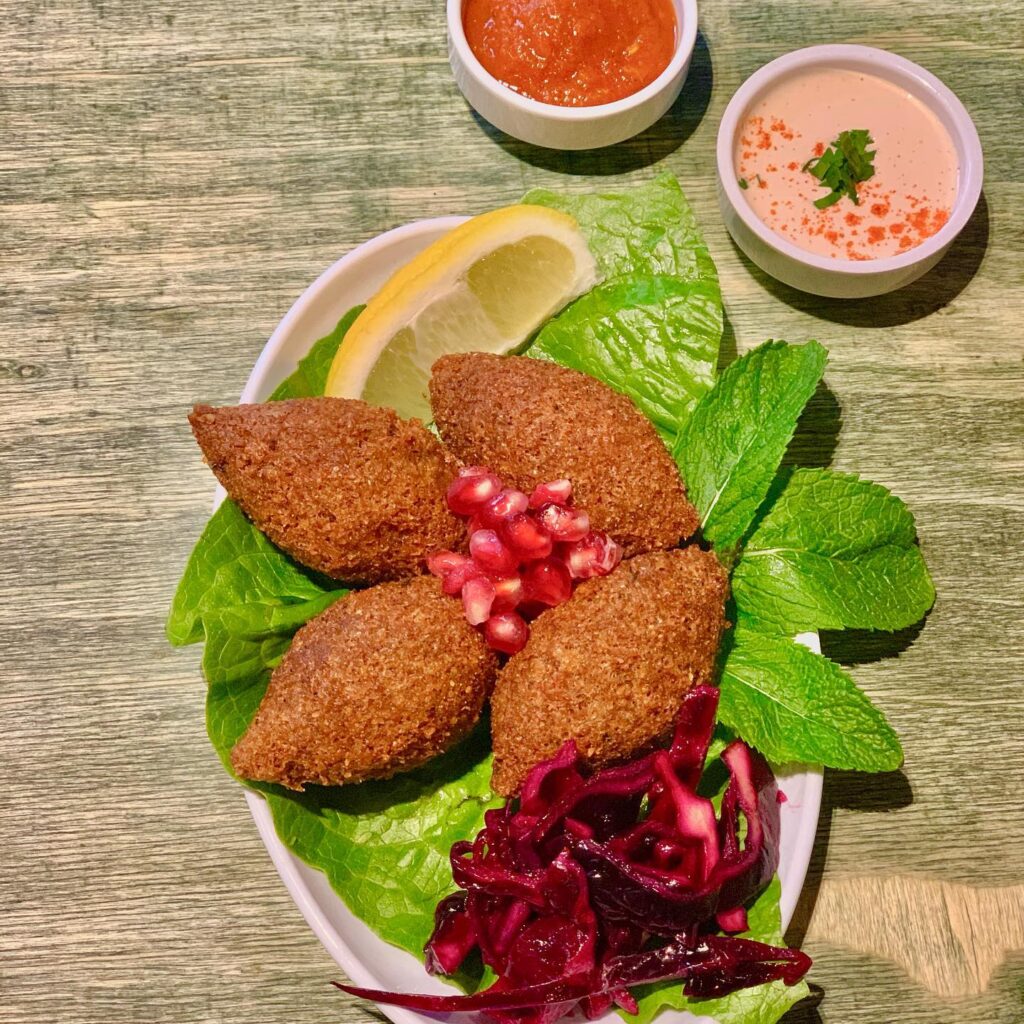 The Kati Roll Company is owned by the amazing Payal Saha who moved from her hometown of Kolkata to New York and opened up her first site, which did so well she decided to bring the concept to London.
All rolls are handmade with paratha, roasted and grilled and filled with your favourite filling – including Aloo masala and egg, paneer with spicy pickle, chana masala, chicken tikka, shami kebab or tikka beef.
The rolls are hot and read to eat on the go, the perfect option for a light lunch or an afternoon snack! They aren't huge, but they are packed with flavour and are very reasonably priced.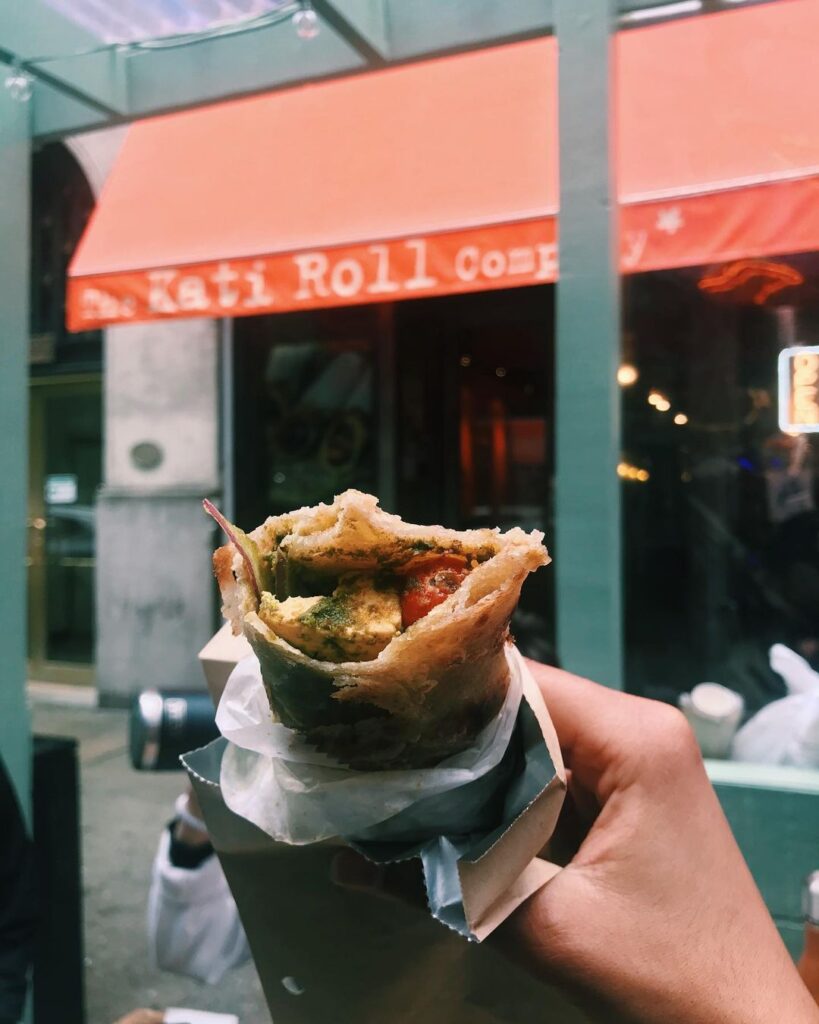 Owned by the amazing Chef Jefftan, this little spot in Chinatown is the perfect place to get some delicious Vietnamese food. All the dishes are made with fresh, natural ingredients with no artificial flavourings or preservatives in sight,
Their Vietnamese bento or bun noodle boxes are all under £9.50, with options of beef, chicken curry, lemongrass chicken or vegetable curry.
Their pho is slow-boiled for 16 hours and served with rice noodles, all options are under £10, including assorted seafood, marbled beef, free range chicken and so much more.
They also do Vietnamese style tapas with dishes ranging from £10.80 – £9.20, along with soups for £5 and rice boxes for just £7.50.
You can rest assured you will leave with a full, satisfied belly!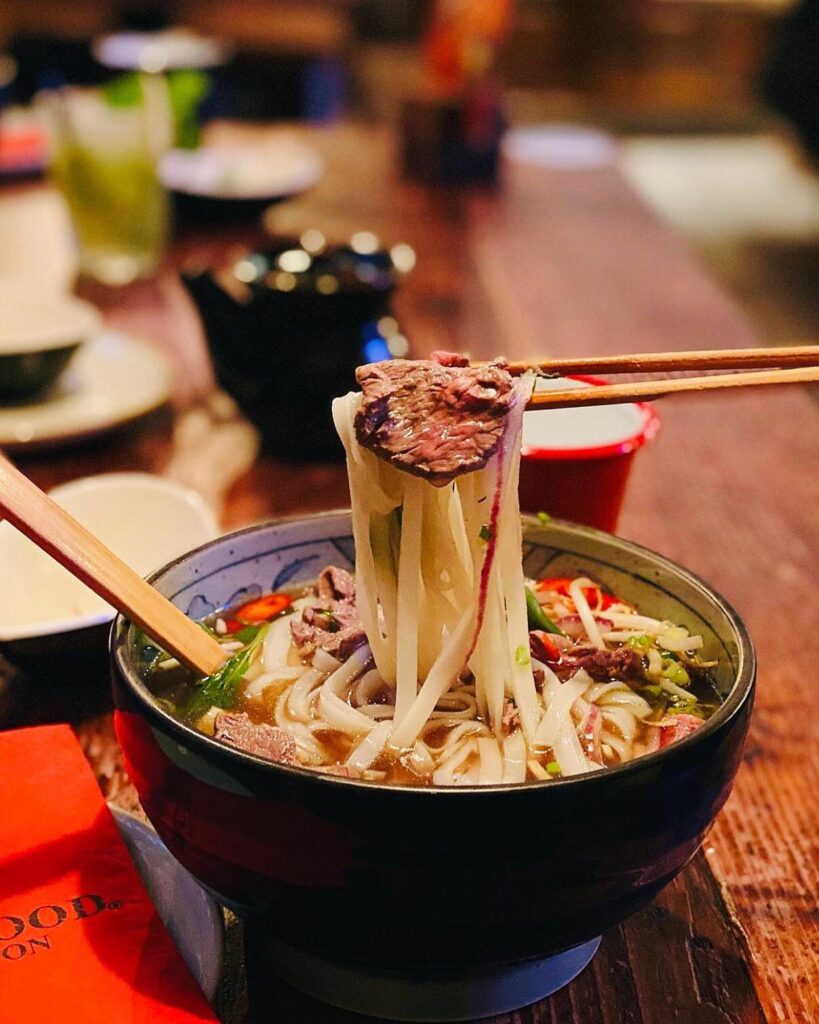 Let us know which place sounds like a bit of you! See you again next month.
Know some delicious, affordable restaurants that you want to share? Make a Hawkker List of your favourite spots and help others find great food on the cheap!
You can also find the above spots, and many more, on our own regularly-updated list of affordable eats in London.