As another month comes to an end and the last stretch before payday rolls around, we wanted to share some cheap and cheerful spots throughout London where you can eat your fill of delicious food for £10 or less. From pizza slices to bowls of dumplings and noodles, check out the places below for meals out on the cheap.
ICCO Pizzeria
Offering a full-sized pizza for as little as £3.95, ICCO Pizzeria truly earns its title as the People's Pizza – they're also easily accessible from most parts of London, with two physical restaurant locations in Goodge Street and Camden High Street, as well as three delivery outlets in Colindale, Croydon, and Wood Green. The large menu of freshly-made pies also includes something for everyone, from the vegans in your life to those who follow a halal diet. But that's not all! The lovely folks at ICCO also serve freshly-made, veg- and fruit-packed smoothies for just £3.95 (a real bargain) and a range of desserts for under £4. Where else in London could you grab yourself a pizza, dessert, and drink for under a tenner?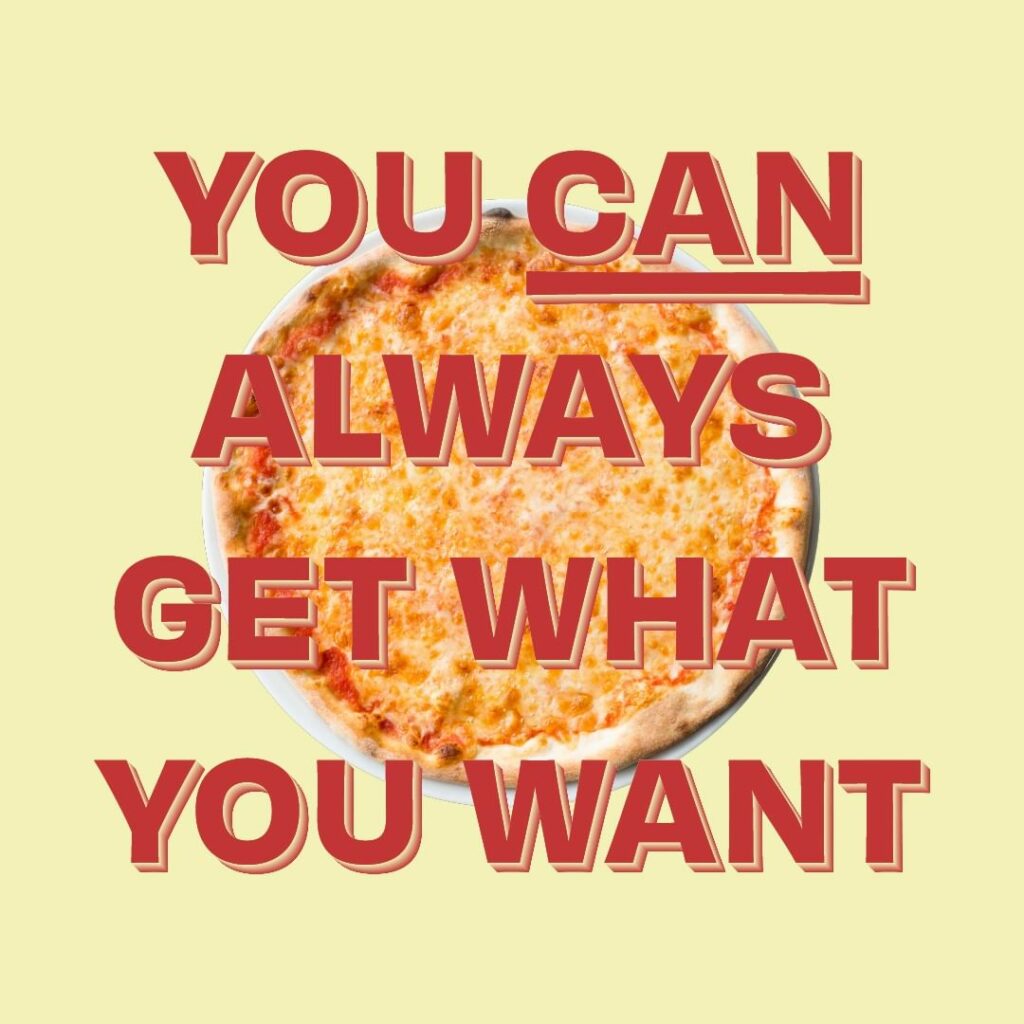 Rock Steady Eddie's
An outrageously cheap (£1.30 for a beef burger!), welcoming, and ever-reliable greasy spoon in Camberwell, South London, Rock Steady Eddie's is here for your fry-up needs – be it for a hungover breakfast on Saturday mornings, a fast and light lunch, or all-out burger & fries & milkshake dinner. The friendly staff, great service, and relaxed vibe are just the cherries on top. And they're available for delivery!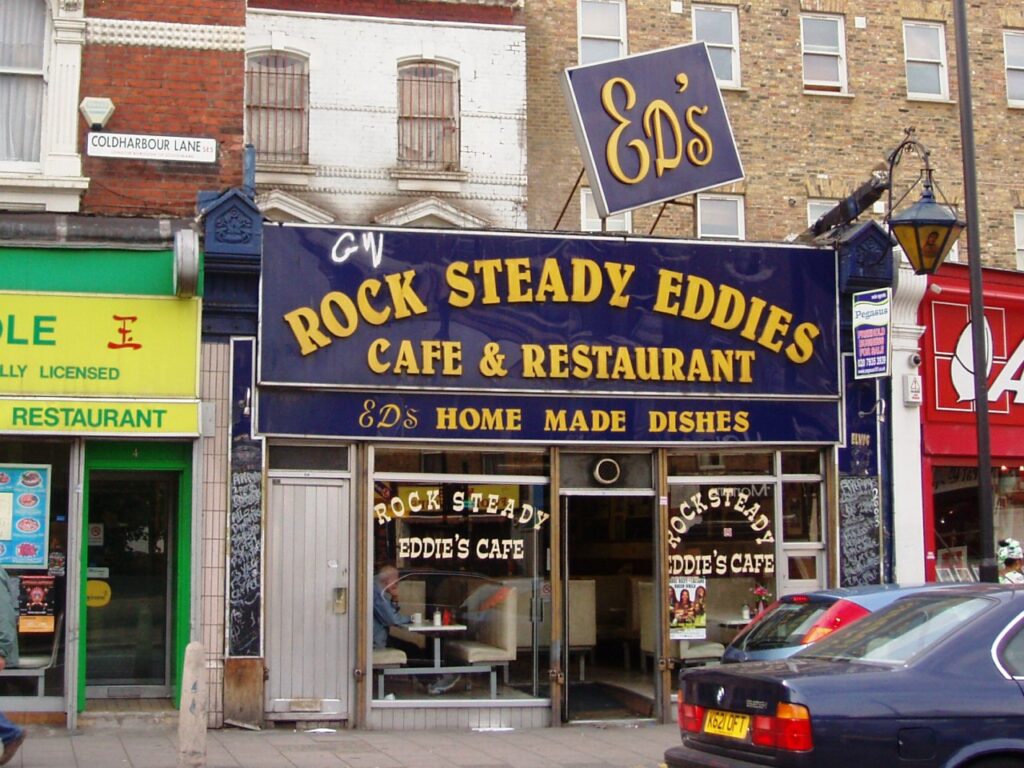 Dosa n Chutney
Found in Tooting, Dosa n Chutney is a South Indian cafe specialising in dosas, a kind of Indian pancake, biryanis, and other classic Keralan dishes; it also offers buffet and takeaway options. Their dishes are filling and packed with flavour, and generally won't set you back more than £8 for a sit-down meal.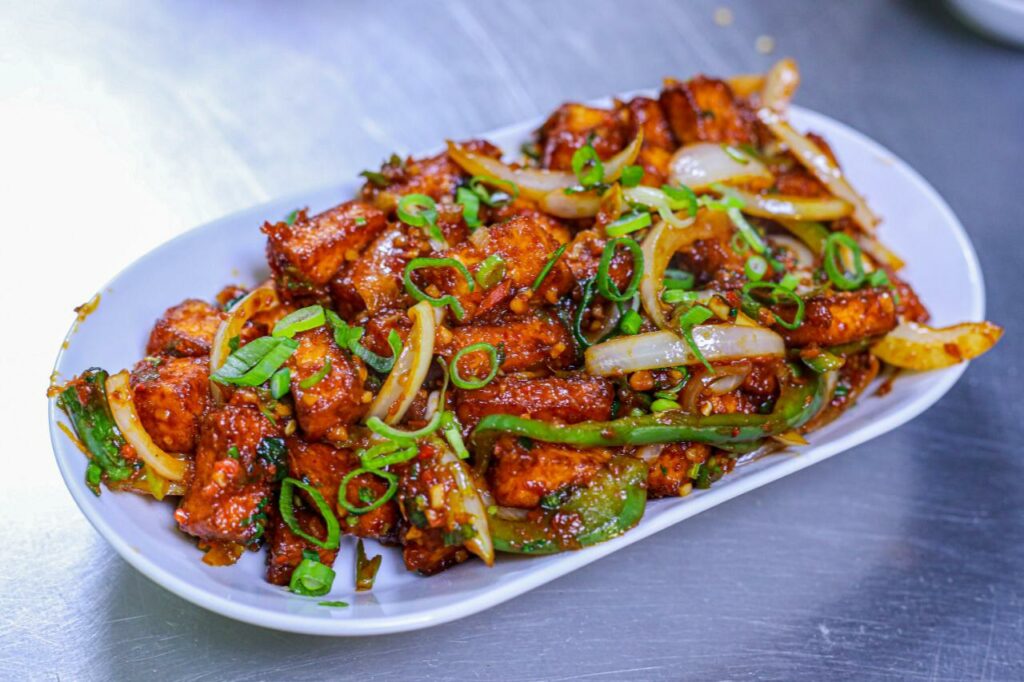 Temple of Seitan
With its all-vegan everything (even the milkshakes!) approach to comfort diner grub, not only is Temple of Seitan the undisputed ruler of chick'n wings (you have to try the Original Temple Wings), the menu is also incredibly affordable. A main – this could be a chunky burger, overflowing wrap, or a platter of straight-up fried chicken – with a side and drink only costs a tenner. As a bonus, they have four locations throughout London, so you hopefully won't have to trek too far. Hail Seitan!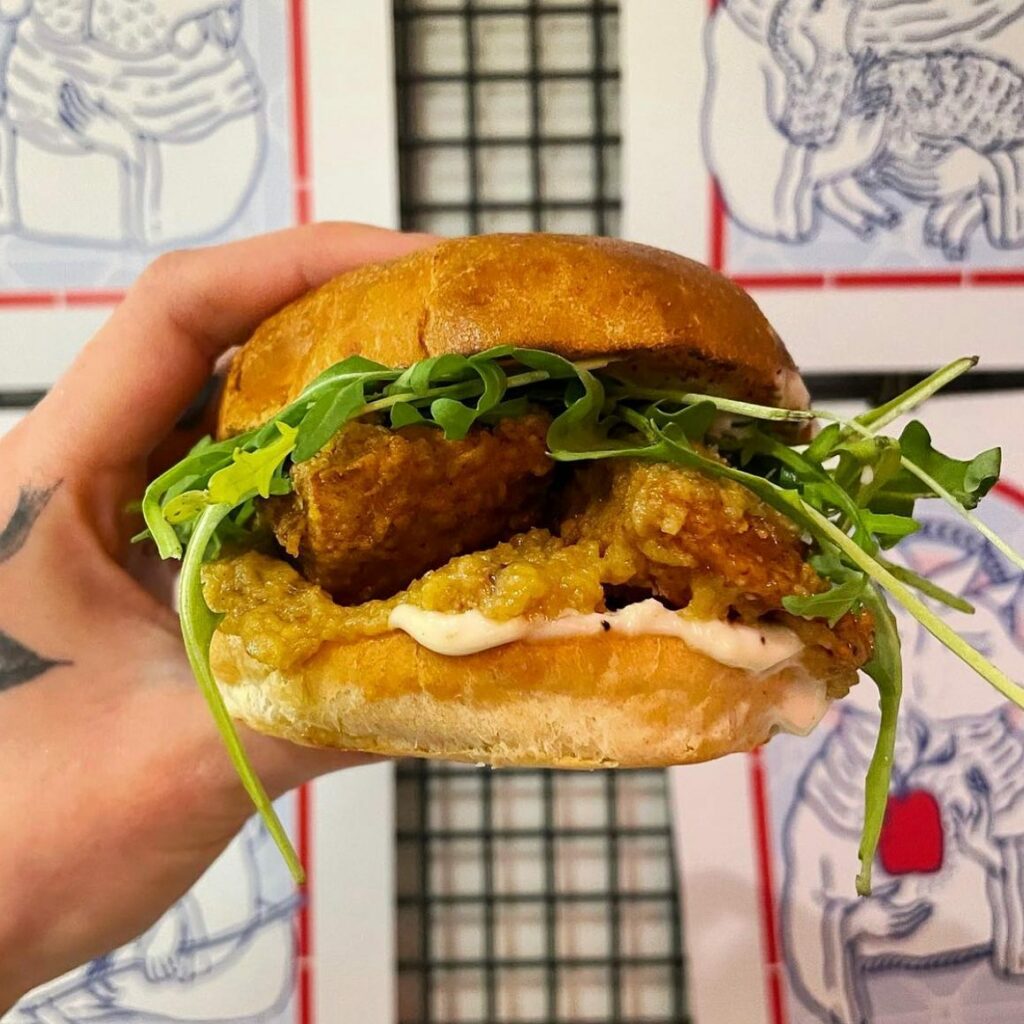 E Pellicci
A tasty, homely piece of East London history, E Pellicci has been serving delicious food for over 120 years. The family-owned cafe, which fuses classic British plates and Italian dishes, also boasts a stunningly ornate, panelled wooden decor – a feature which earned Pellicci a Grade II listed status by English Heritage. And while some of their offerings might go snugly above £10, a great many dishes fall well under the tenner mark. P.S… it's also had its fair share of celeb visitors.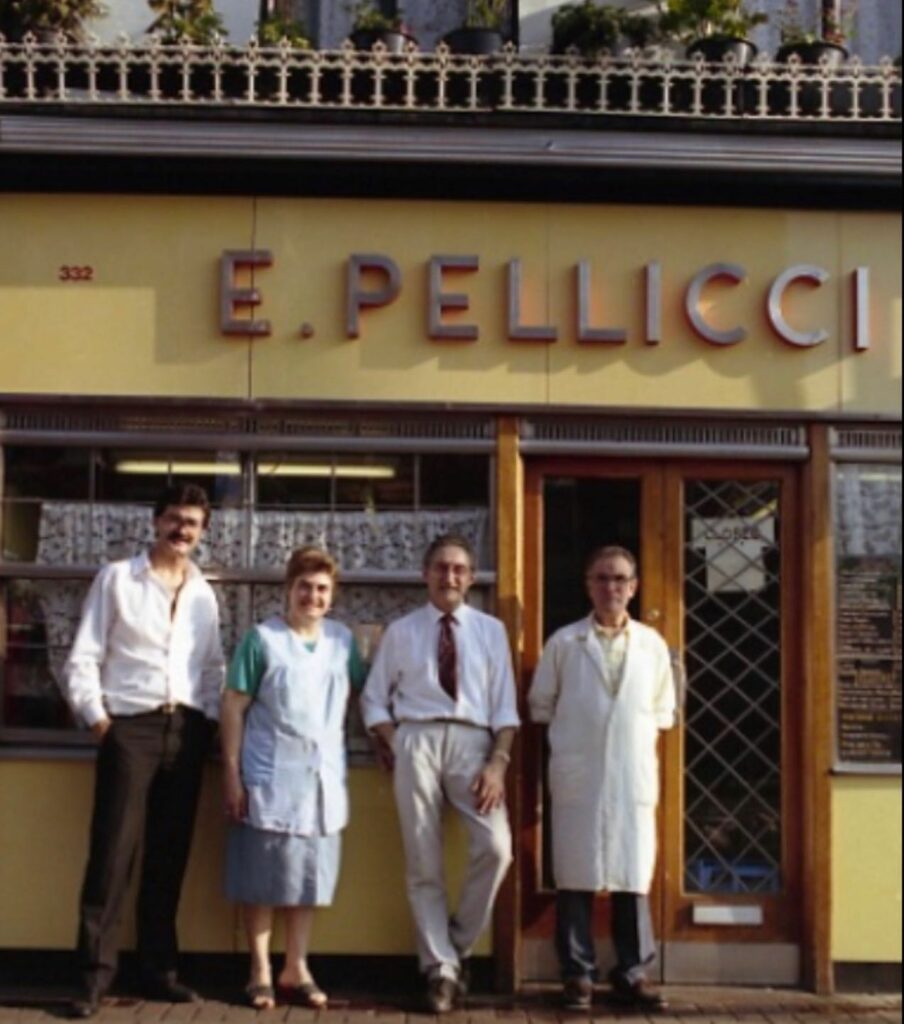 Know some delicious, affordable places that you want to share? Make a Hawkker List of your favourite spots and help others find great food on the cheap!
You can also find the above spots, and many more, on our own regularly-updated list of affordable London restaurants.