Living in a city like London is expensive, but that shouldn't stop you from enjoying some of the capital's many amazing restaurants, cafes, and street vendors.
After a couple of years of sourdough or banana breadmaking, purchasing meal kits from our favourite local eats, and tentatively venturing to "eat out to help out", going out for meals started to feel normal again. And then, the UK got hit with a cost of living crisis the likes of which hasn't been seen in 60 years.
The impact on personal finances has forced many to tighten their purse strings and cut down on non-essential spending. But for those who love catching up with friends over a brunch or dinner, who depend on local cafes for a space to work, who rely on nearby bars to meet new people, or who simply find treating themselves to a meal out to be a real mood-booster, depriving themselves entirely can have negative consequences on one's mental health and social fulfilment.
At Hawkker, we'd like to do our part to make that dilemma a little easier. We've compiled a list of some places offering great food that won't break the bank, so that you can hopefully plan a meal or two out and stay within your monthly budget.
Read on for some of our go-to affordable spots:
NORMAN'S CAFE:
Norman's Café is a wonderful spot that opened in Tufnell Park in 2020 and has been serving hungry Londoners ever since. With an appealingly minimal and cosy setting, Norman's serves some seriously delicious breakfast and lunch. A classic chip butty for £4, two fried eggs on toast for £4.50, cheesy beans on toast for £5, or even a full English breakfast for £10.50 (that includes toast, sausage, eggs, bacon, hash browns and beans), you really can't go wrong with Norman's wholesome and filling menu offerings.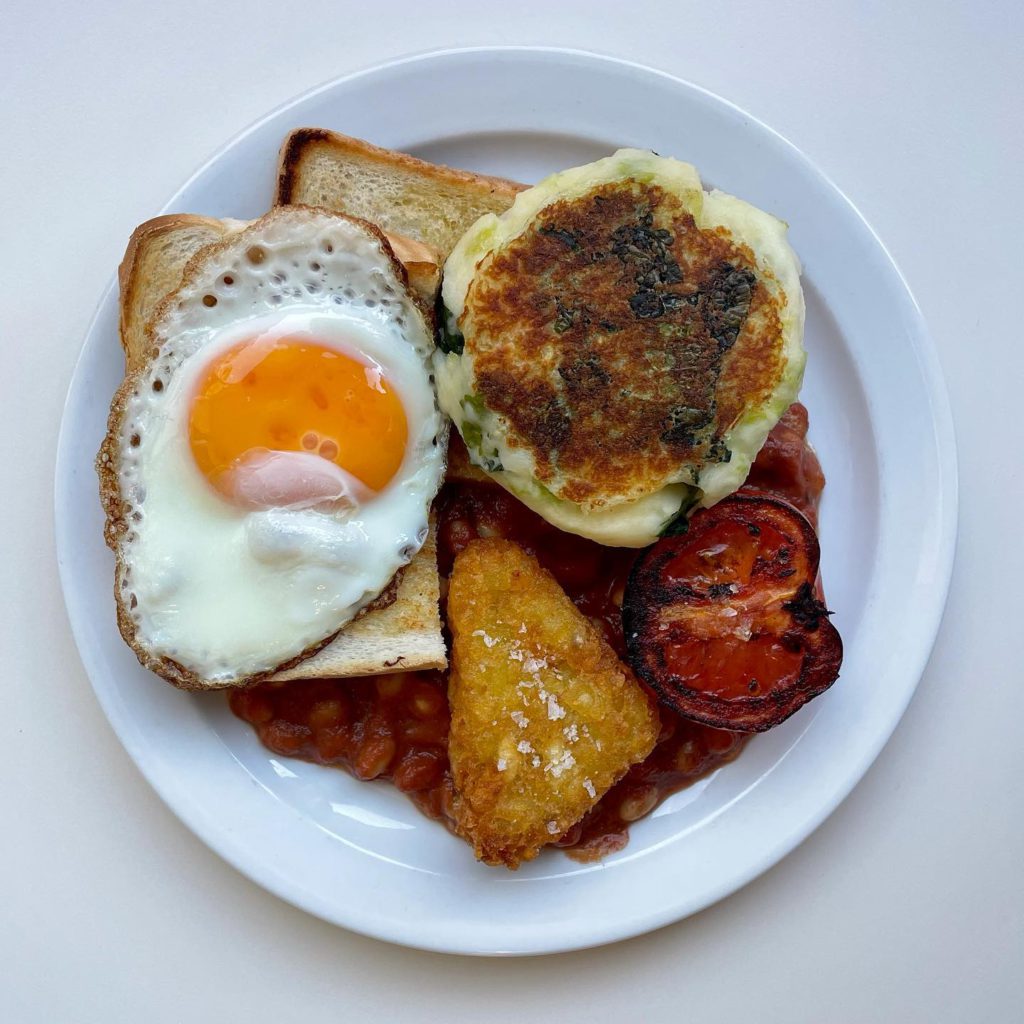 BAILEYS:
If you're looking for a simple but fantastic quality fish & chips joint, then the Fulham's Baileys on Dawes Road is one to check out. With their generous portions and £7.50 lunchtime special which runs every day from 12-5pm, it's a great place to fill up on some classically filling comfort food. And if the super fresh fish and never-greasy, top-quality chips aren't enough of a draw, the staff are also absolutely lovely.
PADELLA:
By the same two people who started the elegant yet laid-back Italian restaurant Trullo, the pasta bar Padella took London by storm in 2016 with an affordable menu offering of pasta dishes made fresh each day. It also provides a great, cheaper alternative to higher end restaurants while still feeling expensive – a fantastic option for special occasions or first dates (we strongly recommend the fettuccine with Cobble Lane cured nduja, mascarpone and lemon dish for a reasonable £9.50).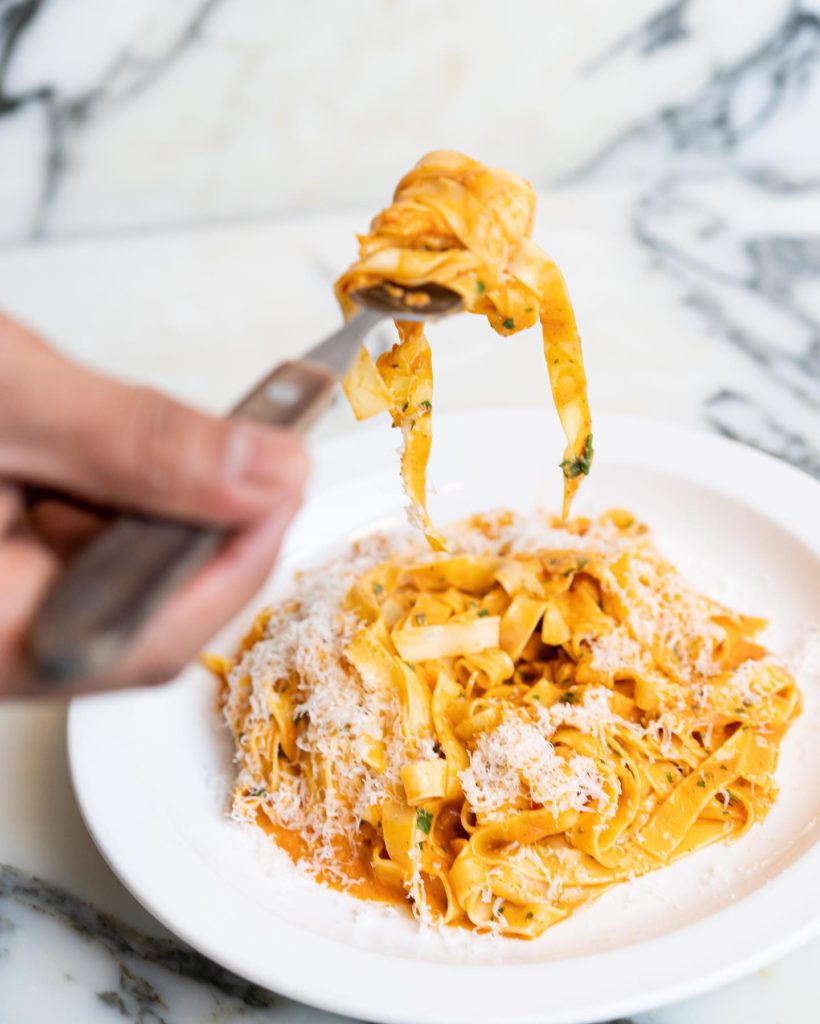 MISATO:
Misato is a great little Japanese restaurant located just off Leicester Square. The atmosphere is cosy, the portions are generous and the food arrives very quickly, so it's a great place to pop into without needing to reserve beforehand or when you're in a rush. Misato is one of our team's go-to places if we want something quick and delicious, with many of the most filling options pricing at under £10 (try the chicken katsu teriyaki donburi for £9.20).
DF TACOS:
Tacos are addictive, delicious, yet often slightly overpriced when not making them yourself. But if you're in the mood for a fun night out that won't hurt your bank account, you have to check out DF Tacos, which has locations in Brixton, Shoreditch, and Tottenham Court Road. We particularly recommend their "Mex Mondays", when you can sit in and enjoy two large tacos for under £4 (budget around £8 for enough tacos and fries to satisfy even your hungriest friend) with homemade sauces and plenty of vegan and vegetarian options. They also offer 20% off for all emergency service workers and students!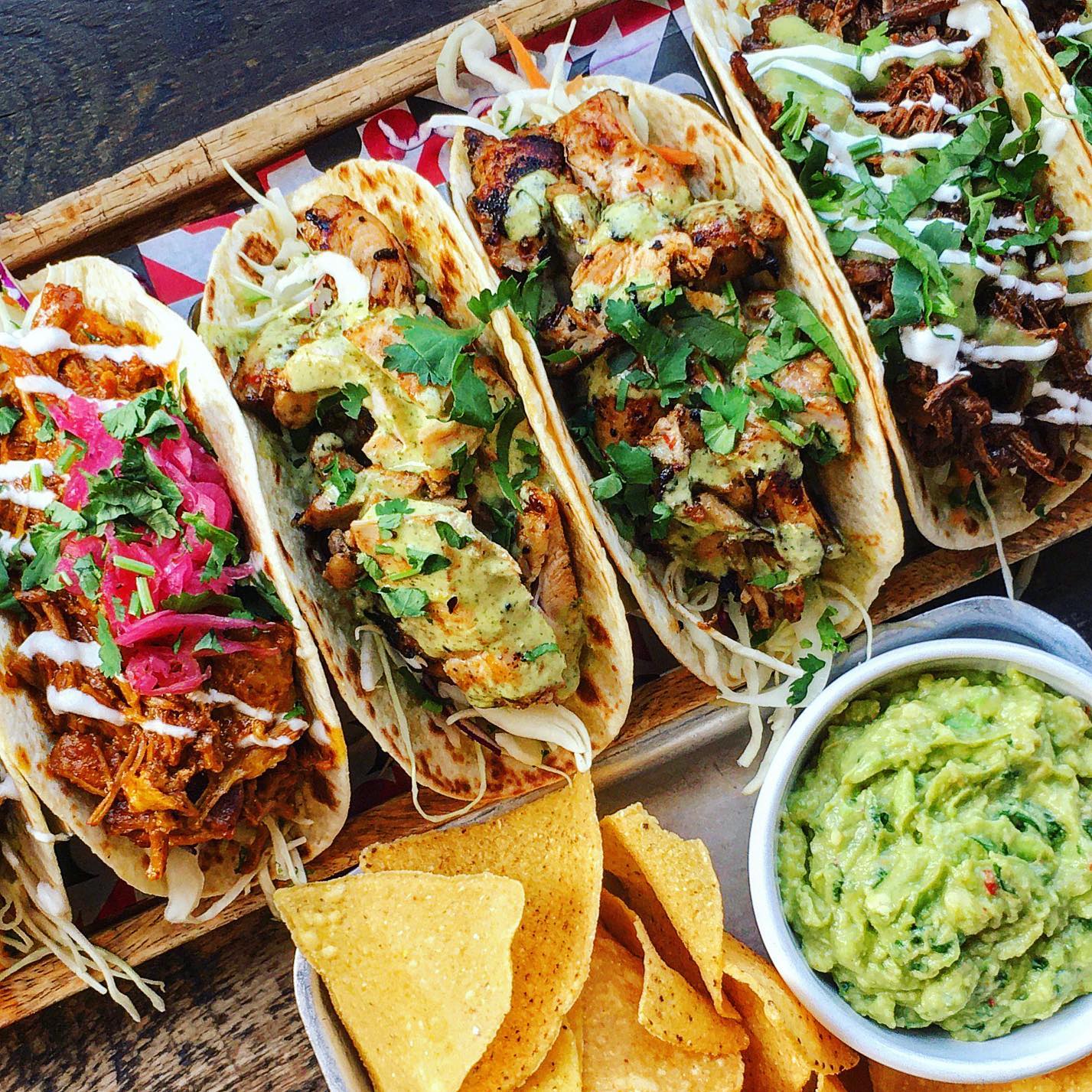 Know some delicious, affordable places that you want to share? Make a Hawkker List of your favourite spots and help others find great food on the cheap!
You can also find the above spots, and many more, on our own regularly-updated list of affordable London restaurants.