Millennials & Gen Z's have the highest visit frequency for out of home eating and make the biggest contribution to eating out spend – this is driven by their desire to try new things
Millennials & Gen Z's eat out of the home more often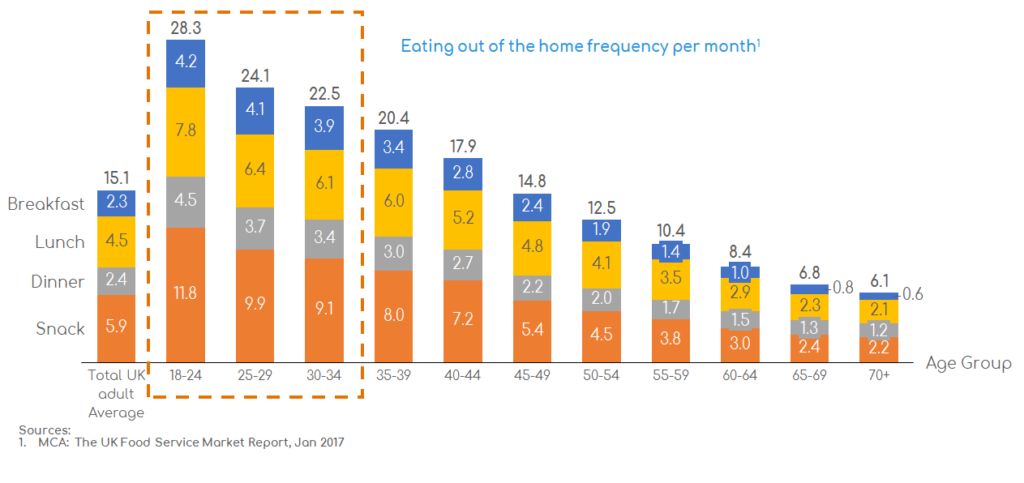 You need to engage a millennial audience though social media, mobile apps and your mobile-friendly website. Always make sure you use high quality food pics!
One-third of 18-24 year olds have posted picture of food in the past month. Across age groups, 9% of Britons have posted a food picture on social media or shared a food pic in the past week.
Food and beverage purchases are strongly influenced by content pushed through twitter and instagram (see the chart below from eMarketer).
Your menu must feature "something special" like a signature sauce or an innovative salad. Make sure you are distinct from the high-street options. Research shows that adding descriptive words to dishes can increase sales by up to 30%. Consider sensory names that describe texture, taste or smell. Nostalgic or geographic names that conjure up attachments to memories or places.
Be careful of the usage of the word "healthy" on menus, research has shown that many people do not perceive healthy options to be tasty. It can be safer to use similar taste-related words like "fresh" and "crisp".
Millennials & Gen Z's spend more on eating out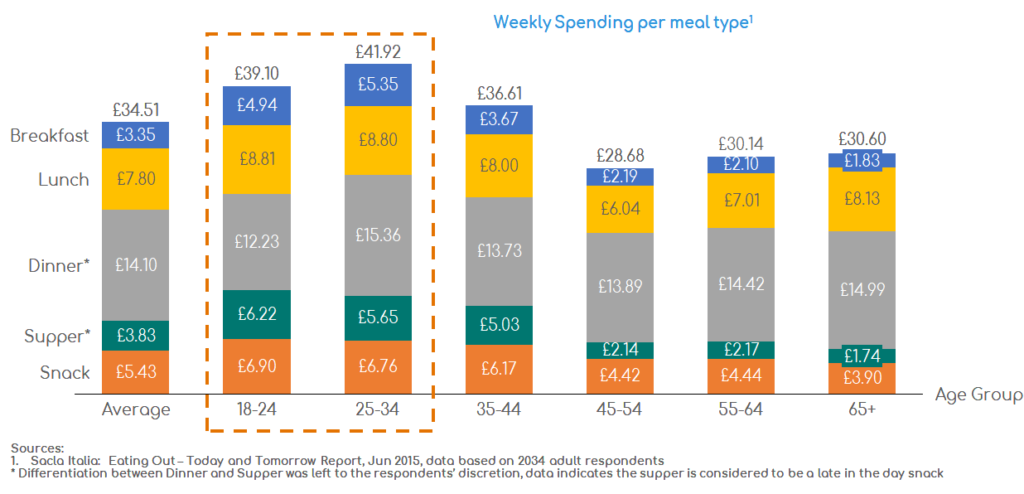 They care about more than just the food
Packaging should no longer be an after thought. It can be key to authenticity, brand recognition and is a powerful source of marketing. Serve branded packaging that is unique, recyclable and appropriate to the food that you're serving. We've put together a couple of articles on helping you stand out from the crowd with your packaging as well as making more environmentally-conscious packaging choices.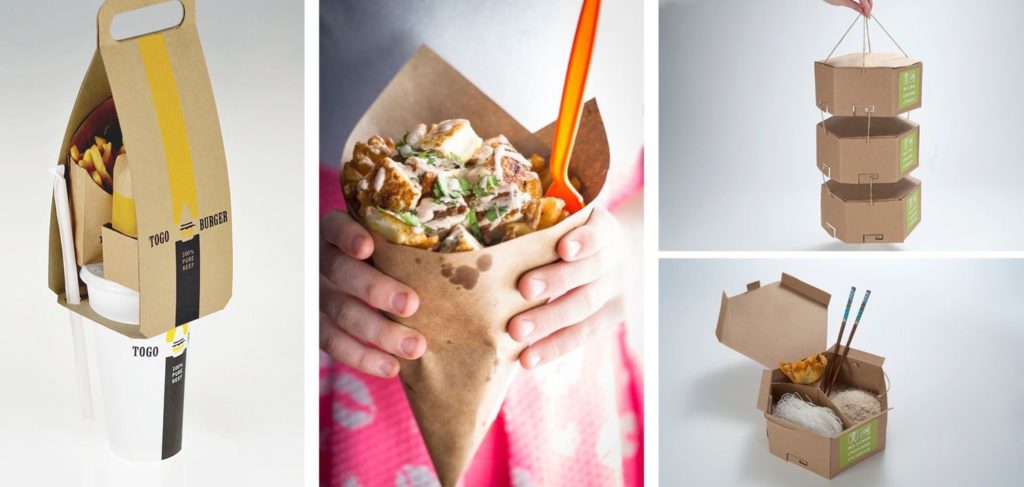 "Premiumised Informality" – younger demographics want it all