In recent news, obscenely rich celebrities like Kylie Jenner have been outed for using their private jets for journeys of under 20 minutes – which would reportedly have taken the makeup mogul a mere 45 minutes by car – and boasting of said jets on social media, all while in the midst of a particularly severe heatwave sweeping through the UK, France, Portugal, Italy, and parts of Spain. While we do not know yet if Kylie Jenner was onboard the plane (though either way, it was still hers), it still speaks loudly of how wilfully out of touch and uncaring the wealthy appear when it comes to the climate crisis.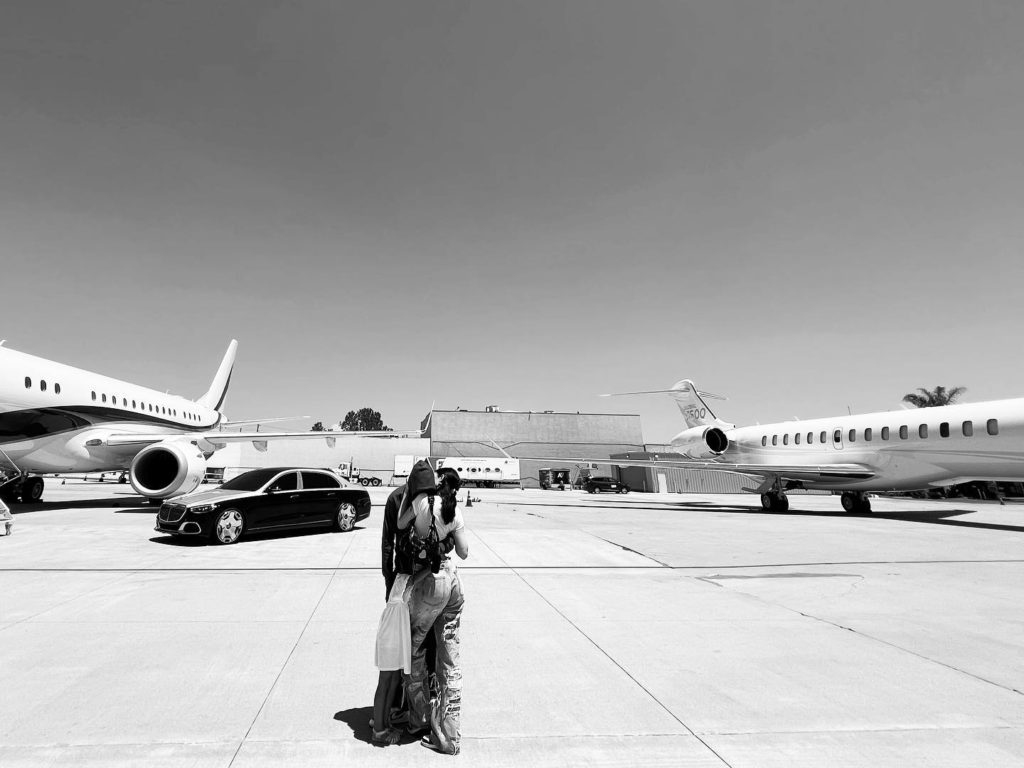 Labelled a "climate criminal" across social platforms and in one article published by The Telegraph, it's easy to understand why 'regular' folk have had enough. When one person has the power to pointlessly and near-instantaneously emit 0.24 metric tons of carbon dioxide into our atmosphere, our relatively small efforts to go greener can feel pretty futile. What's the point of switching to paper straws, foregoing the use of single-use plastic bags, or making sure to separate our food waste, when all that work can be quickly negated by the actions of a tiny minority? Especially after we've spent over 30 years having the same conversations around climate change while making so little progress.
It is a valid reaction to be frustrated by the fact that those who are (and will continue to be) the least impacted by the climate crisis are the same people making the situation worse for everyone else, while the majority of us bend over backwards to make even the slightest improvements to our footprint.
Europe is on fire, meanwhile Kylie Jenner is taking 15 minute trips in her private jet. I could recycle everything, buy all my clothes second hand, compost and grow my own food for the rest of my life and it wouldn't even begin to offset the footprint from one of her flights.

— Cara Lisette (@CaraLisette) July 18, 2022
With the amount of social media and PR coverage, hopefully, people like Kylie Jenner will eventually learn to read the room. In the meantime, however, it is still our individual modes of consumption that set the tone and establish new norms, whether it's bringing along a "bag for life" to our weekly grocery shop, abandoning fast fashion brands, or favouring public transport for our commutes.
And even if it's frustrating to see all that work seemingly undone by the actions of a few, it's important to remember that the food industry is one of our biggest avenues of consumption and contributors to the climate crisis, emitting almost 19 times the volume of carbon emissions produced by the commercial aviation industry. So yes, we really do have to keep using paper straws.
But, to be clear: while our many small acts work to make hundreds and thousands of tiny steps toward minimising our collective impact on the planet, we also mustn't lose sight of corporate responsibility. The more we speak up and hold accountable large companies and the wealthy for failing the environment, the more we can weaponise our spending power to force these corporations to work for our benefit. making the right decisions. Whether that's by getting McDonald's to scrap non-recycled hard plastics from their Happy Meals, or by pressuring the Kylie Jenners of the world to take their cars over their private jets, our collective voice matters, as do our small acts of greenness.
In that spirit, when buying your next takeaway, it makes a difference if you decide to do your due diligence in checking whether vendors' food packaging is plastic-free or recyclable. And if they don't, there's no harm in getting in touch with them! The beauty of frequenting small businesses is that your voice counts for a lot, vendors are more willing to listen, and changes are likely to happen quicker.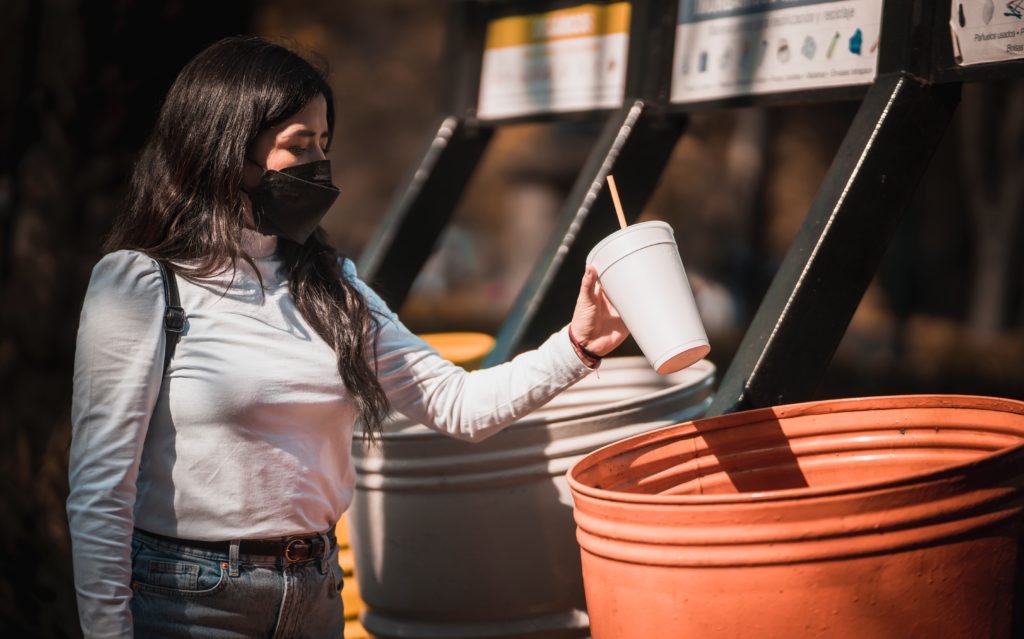 Here are some places that Hawkker loves that do their bit to offer greener food packaging:
Arepa & Co – Delicious, fresh Venezuelan cuisine. Get your hands on their huge Yuca fries, and any of their traditional Pabellon bowls (although we do have a penchant for their veggie ones). All their packaging is made from recyclable cardboard and plastic containers and lids.
Zing Zing – Brilliant Chinese takeaway that doesn't use MSGs, has great veggie options, and the best prawn toast around – and be sure to also try their crunchy cauliflower in miso sauce. Expect classic recyclable boxes for all their food packaging.
Willy's Pies – Expect some of the best pies in London, complete with decadent sides of mash and gravy, all conveniently presented in sustainable, plastic-free packaging (courtesy of Freckl).
Mildred's – One of the best smaller chains of plant-based cooking, Mildred's do an amazing job with their eco-conscious packaging, napkins, and any disposable cutlery – which are all made of recyclable materials.
Dumpling Shack – Aside from delicious dumplings, find delicious Sichuan cold noodles, perfect for summer, or their Hong Kong-style salted egg custard French toast. On top of their appetising dishes, all their packaging is entirely recyclable.
Header image courtesy of Julio Lopez