Our Cheap Eats series is back, where we scour London to find the best, most affordable restaurants the capital has to offer! With the ongoing cost of living crisis and London being one of the most expensive cities in the world to live in, this is often reflected in the cost of our food.
However, we don't want you to miss out on London's vibrant food scene – which is why we do the leg work of finding you the best, reasonably-priced places to get your fill of incredible dishes for under £10.
As a disclaimer, this month's list does mostly feature restaurants with vegan/vegetarian dishes for under a tenner, since meat options will usually go a little over that limit, but we still promise they won't break the bank.
Here are March's picks for our favourite independent, authentic, and affordable restaurants serving hearty options. Enjoy.
Two Sri Lankan sisters decided to quit their finance jobs and realise their dream of bringing their mother's home-cooked meals to London. From an award-winning restaurant in Colombo, Sri Lanka, to several market sites here, you can find them in Mercato Metropolitano, Spitalfields, Canary Wharf and Market Place Vauxhall.
Although there are far more Indian restaurants in London than Sri Lankan, this family is determined to help people see just how amazing their national cuisine is. Alongside curry leaves, they use plenty of cinnamon to spice up their curries (in case you didn't know, cinnamon was what put Sri Lanka on the spice map).
Not all dishes are under £10, but all their vegan ones are! You can enjoy their Kothu Roti, Paratha and rice boxes for less than a tenner, which are popular street food options in the beautiful country of Sri Lanka. In case you have never heard of Kothu Roti before, it's made of shredded roti bread with vegetables, green leaves, egg, and your choice of meat. You'll love it!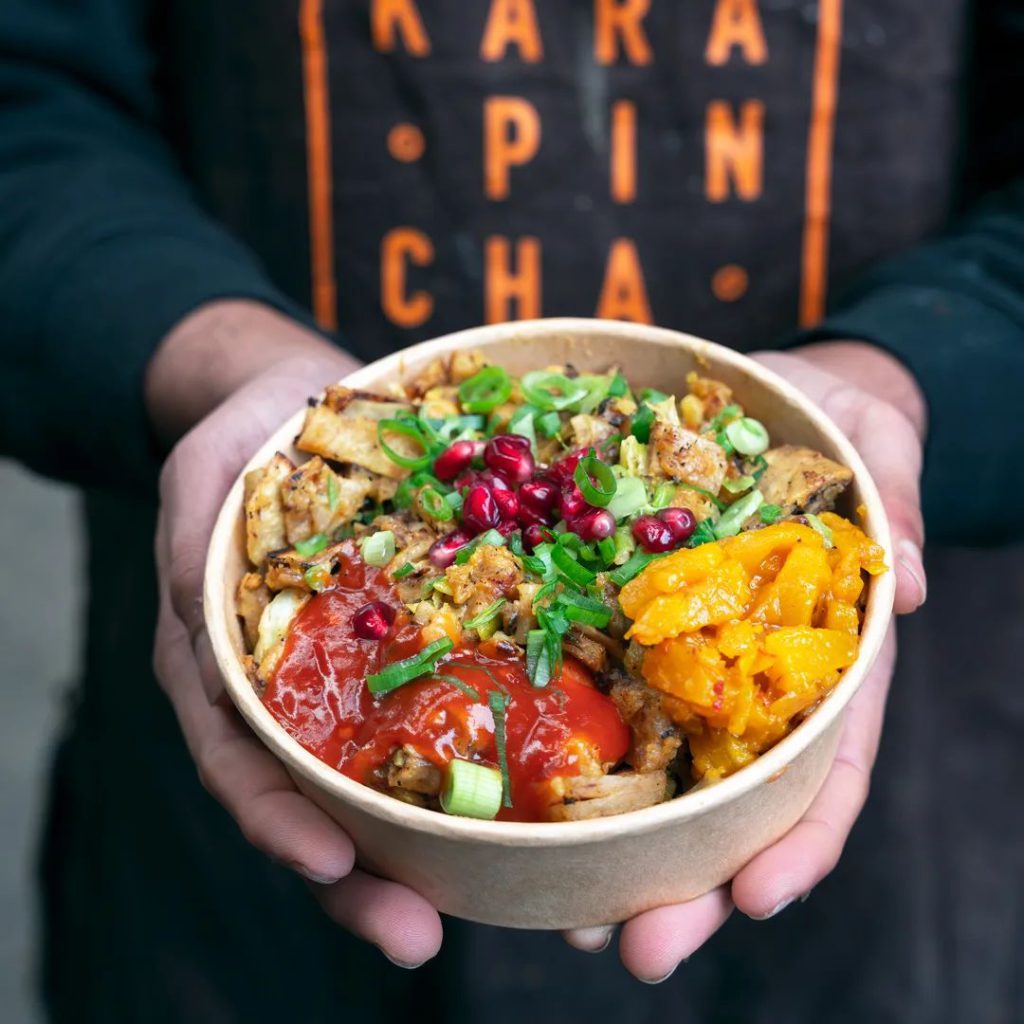 Described as 'The Spirit of Notting Hill', this family-run restaurant has been capturing hearts since 1980. The amazing owners not only want you to leave feeling satiated, but to leave having experienced a true Neapolitan dinner where you feel welcome and a part of the family.
While there are a few £10 dishes on the menu, we are pushing this one slightly with several £11 and £12 dishes – but don't worry, the value for money is still so good!
They have some truly amazing pizzas (with a strictly no pineapple policy! Sorry pineapple lovers), and of course they also have all the classics: lasagna, carbonara, bolognese, and pesto pasta dishes.
If you are looking for an evening of wholesome vibes, good food, and 'The Kind of Place that Keeps London Human', as written by The Guardian, we highly recommend you pay them a visit.
Book to avoid disappointment. As you can imagine for one of Notting Hill's most delicious and affordable restaurants, it gets very busy!
An East London favourite. Vietnamese food is known for its fresh and fragrant flavours, and Green Papaya is no exception. Plus, with fast, friendly service and amazing dishes, it's the perfect place to spend an evening.
They cover a wide range of specials including meat, seafood, Xi'anese noodles, rice vermicelli and special fried rice dishes. Dishes under £10 include their stir-fried tofu, the morning glory, tofu curry, cold wheat noodles and their Xian Pork Burger. The rest of the dishes range from £9 to £11.50. Word on the street is that the soft shell crab and the Dan Dan noodles are must-tries!
Go hungry – they don't hold back on portion sizes!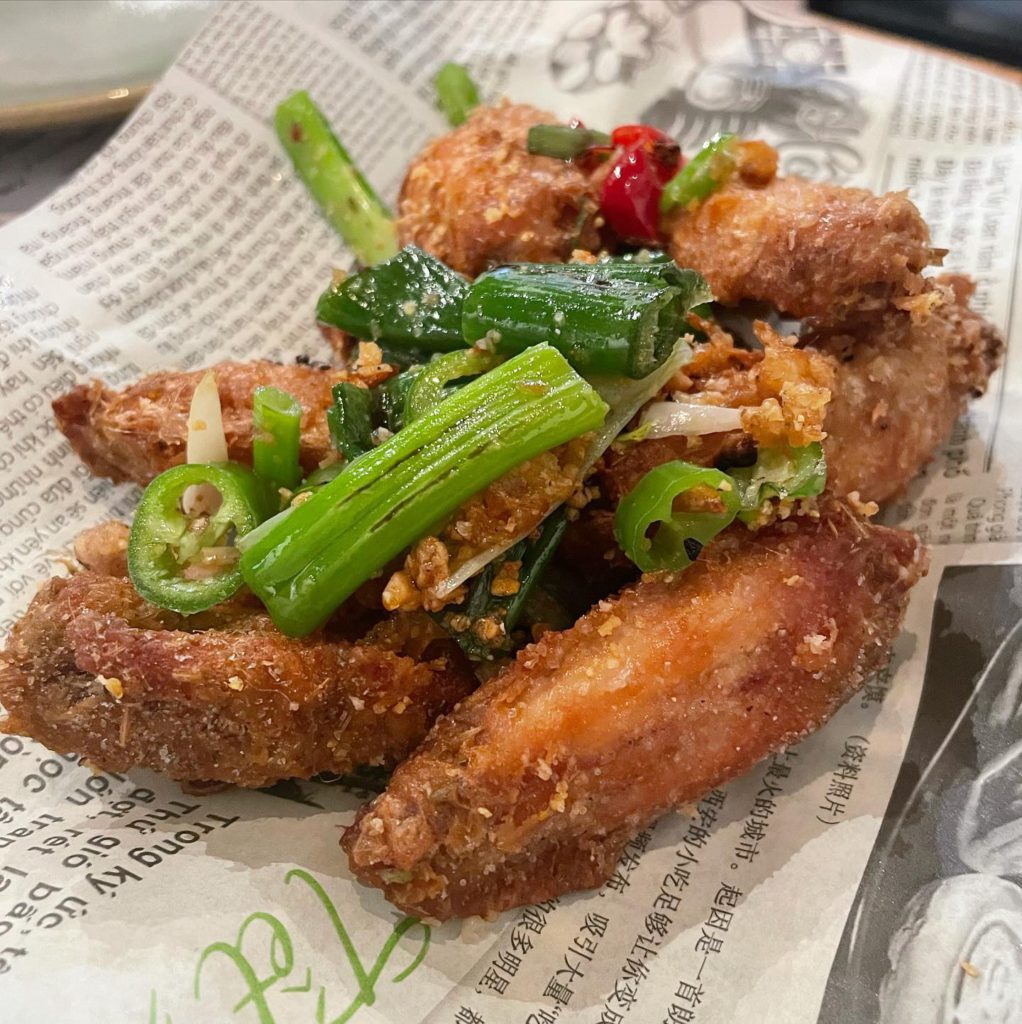 An absolute gem hidden away near Finsbury Park on Stroud Green Road. It's a fully vegetarian restaurant that serves authentic, traditional Indian dishes.
Bonus? It's BYOB with a corkage fee of just £1.25 for a bottle of wine and 40p per bottle of beer, and there's an off license across the road – perfect!
Every single dish on the menu is under £10 (apart from the set meals) and you will struggle to choose from their extensive list of incredible options. It's a perfect casual dining for a relaxing evening with friends.
Opa! An expression used in celebration, which fits this delicious restaurant incredibly well – we were certainly celebrating when we discovered this gem.
It's a very casual spot, perfect when you are out and about and craving something filling to grab and go!
They have pork and chicken wraps and plates for under £6. Turn it into a meal deal with halloumi fries and a drink for an extra £4.99. The wraps are truly loaded to the brim, bursting with flavour and hearty ingredients.
Find them in Queens Way, Leicester Square, and Camden Town. For touristy areas in particular, these are incredible prices.
Happy cheap eating everyone, we hope you enjoyed this month's list!
Know some delicious, affordable restaurants that you want to share? Make a Hawkker List of your favourite spots and help others find great food on the cheap!
You can also find the above spots, and many more, on our own regularly-updated list of affordable eats in London.